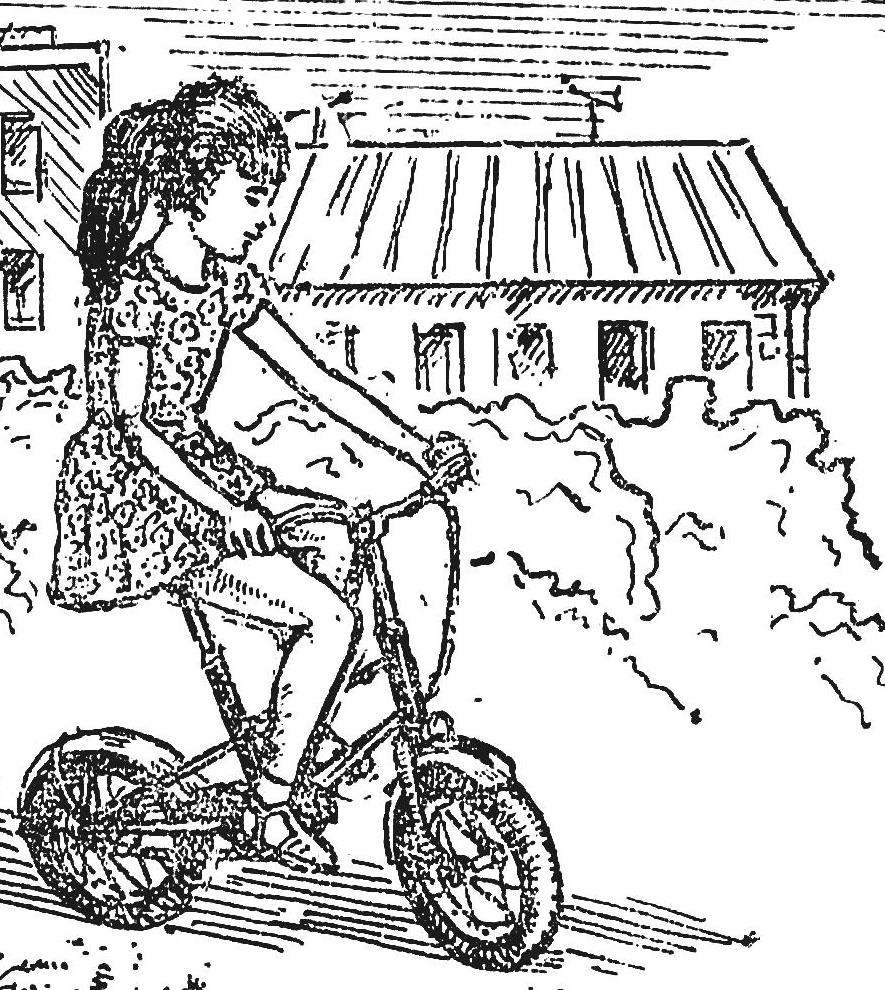 For a man, far from technical creativity, the expression "reinvent the wheel" has a negative connotation:
a waste of time, repetition of already traversed. However, the designer-Amateur gives it a different meaning. He rightly believes that nobody is perfect that new technique you can even find on the beaten road, and continues to look. …Muscovite Vyacheslav Kabatov came to the editorial office with his seven year old son. They brought a bike that… Well, him.
Children's Bicycle "Misha" — design reliable and even comfortable. My son will not part with him all summer. But in the winter, "Mike" irrelevant, gathering dust on the mezzanine. I thought I could fashion it into some kind of winter. A variant of the ski of the snowmobile was presented the most suitable. This was quite the front fork to replace the console with two children's plastic skis, and the rear wheel to wrap the old wire — snow-hook.
Skiing in the console originally had one degree of freedom — swinging only about an axis perpendicular to the direction of movement. So riding across the slope was difficult. Had to put ball joints that provide two degrees of freedom, and an independent spring suspension. When the opportunity came to manage and nylon snowmobile, it immediately went smoothly. In addition, the stiffness of the springs is adjustable depending on rider weight and snow conditions.