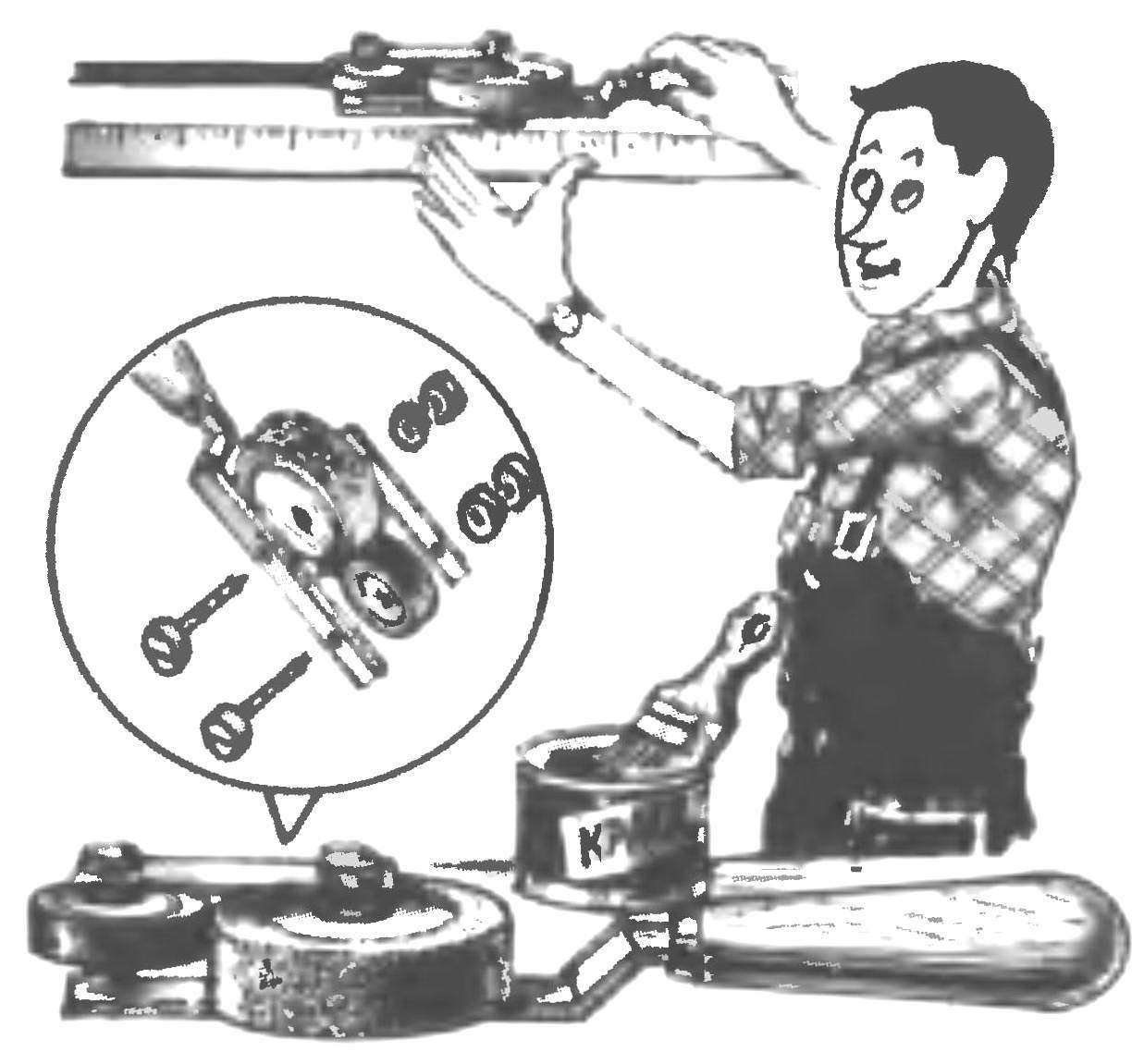 Not so easy to hold on the wall paint a straight line but still the same width — any brush here — unreliable assistant. Easily cope with this task will fail if the manufacture is shown in the figure is a simple device consisting of two rollers: foam, impregnated with paint, touching it rubber carrying paint on the wall.
Recommend to read
THE "HOOK" OF THE PAINTER
You paint the fence for the first time or renews oblasti — in any case, the work is time-consuming in itself, but still every time you bend with a brush or roller to the container of...
BRUSH WITH EPHESUS
As a guard on a sword and protects the hand during a fight, and this simple device will protect it when working with a brush. Plastic bottle is cut open and his mate put on a pen — get a...