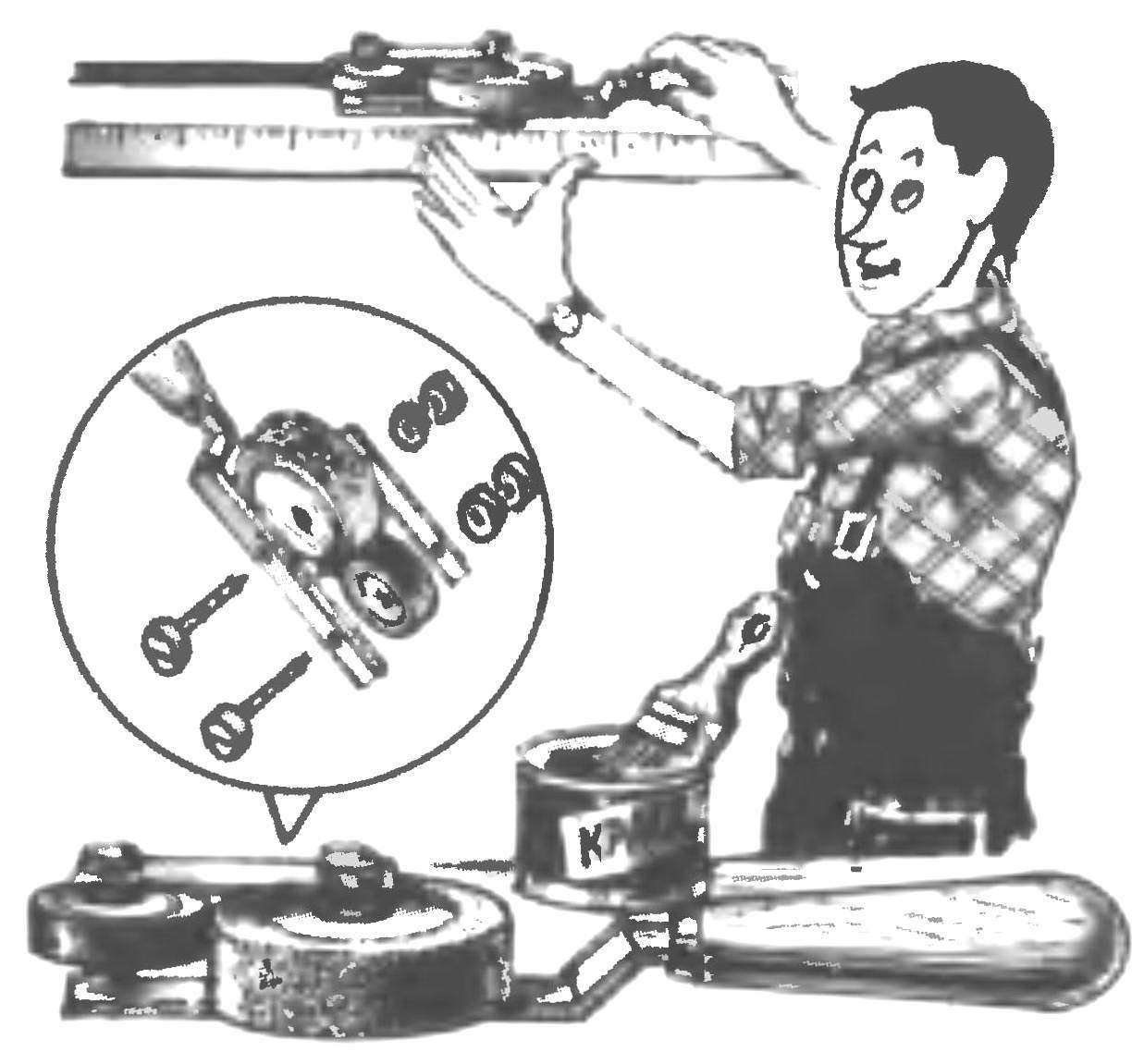 Not so easy to hold on the wall paint a straight line but still the same width — any brush here — unreliable assistant. Easily cope with this task will fail if the manufacture is shown in the figure is a simple device consisting of two rollers: foam, impregnated with paint, touching it rubber carrying paint on the wall.
Recommend to read
"SKI SAILING"
In recent years, numerous sailing sports have added one: winter Windsurfing. At first, he spun off from the classic surfing as a way of year-round training: created a kind of simulator,...
FLYING SAIL
This model can be built in 4-6 hours. It flies well indoors and outdoors. It is designed and built model airplanes Khabarovsk regional station of young technicians. The fuselage is...