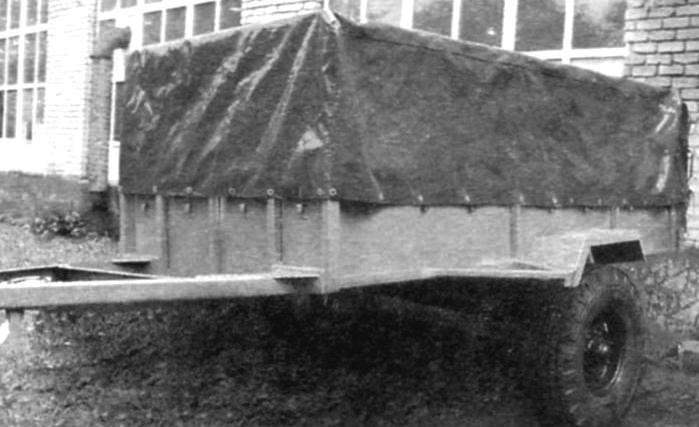 My buddy with a passenger all-terrain vehicle UAZ Hunter and a cargo car of the raised passableness, the GAZ-66, popularly known as "shishiga", has designed and manufactured a single-axle trailer suitable for both machines. Specifications and dimensions of their cars, oddly enough, close, in addition to speed, however, when riding with the trailer speed is still limited. Of course, buddy could buy a ready-made trailer (it probably would have been even cheaper), but it took him not quite normal, what is not for sale.
The highlight of this Transporter was reclining and double folding tailgate, which in this position is a sloped ramp (or ramp), in which the trailer may swing, for example, a snowmobile or ATV (for delivery to the places where the end of the road), conveniently to ship granular or fragmented materials by importing them directly into the body in a wheelbarrow.
Now when the trailer is already tested and successfully operated, can recommend it the design of the distinguished readers of the journal for repetition and provides a fairly detailed drawings of the relevant documentation, therefore a verbal description of the product will be quite concise.