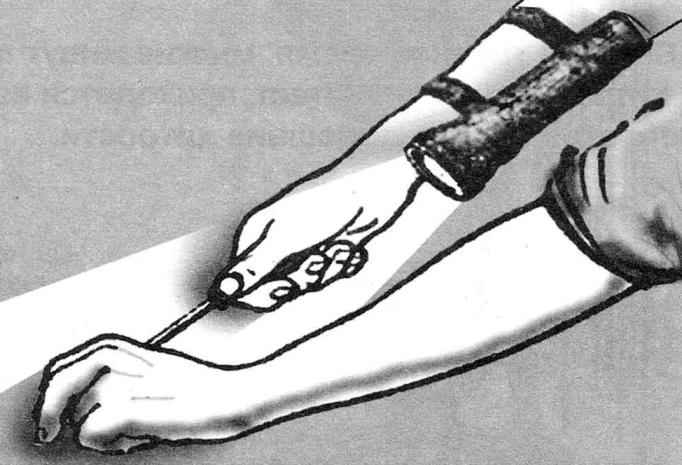 If you want to poke around late at night in the car engine or look in a dark cellar for pickles, jams, — all lighting required a flashlight. But it is not very convenient, as you have to hold it in your hand, and perform the work of one (other) hand.
However, if using rubber bands or sticky tape to secure the flashlight in the elbow — and lights in the right place, and the opportunity to work with two hands.
Recommend to read
THE SIMPLEST FLASHLIGHT
Yes, it's probably easier to not think. For the manufacture of such "Firefly" will need only a flat battery, the light bulb is 3.5 V and the two rubber rings or a bit of adhesive tape....
THE CLIP BANDAGE
I saw in the hospital, as the nurse deftly fastened on me the bandage from the bandage: as usual, tying the cut end of the tape, and using some staples. Considered and marveled at the...