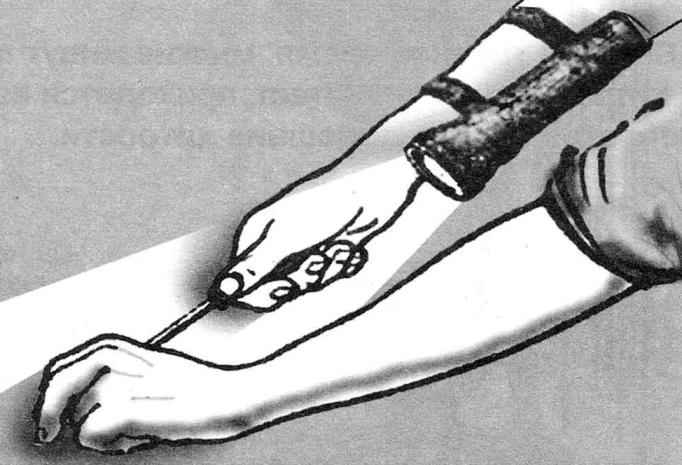 If you want to poke around late at night in the car engine or look in a dark cellar for pickles, jams, — all lighting required a flashlight. But it is not very convenient, as you have to hold it in your hand, and perform the work of one (other) hand.
However, if using rubber bands or sticky tape to secure the flashlight in the elbow — and lights in the right place, and the opportunity to work with two hands.
Recommend to read
BLIZGAREVA
Many Housewives prefer to dry clothes in the street, and dries faster, takes on a special flavor. Here only each time with a rope hitch: to tie, to untie, and the wind so wound posted...
SOLID GUARANTEE
To from a larger container to pour the liquid down with a narrow neck, usually use a funnel. But the trouble Nastya to work with it requires another pair of hands to maintain it. And...