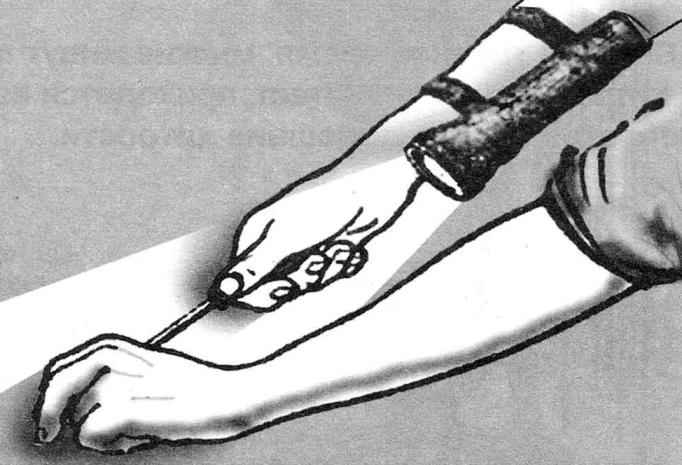 If you want to poke around late at night in the car engine or look in a dark cellar for pickles, jams, — all lighting required a flashlight. But it is not very convenient, as you have to hold it in your hand, and perform the work of one (other) hand.
However, if using rubber bands or sticky tape to secure the flashlight in the elbow — and lights in the right place, and the opportunity to work with two hands.
Recommend to read
The SNOWMOBILE? The AIRBOAT? AMPHIBIOUS!
Readers of "M-K" have already had the opportunity to meet with a student design Bureau Mari Polytechnic Institute (see No. 8, 1977). This team is many years engaged in the original...
COMPACTNESS OR VERSATILITY?
The idea to create a small but powerfully armed ship fired the minds of generations of admirals and engineers shipbuilders. And this is understandable: the fact that a small ship is...