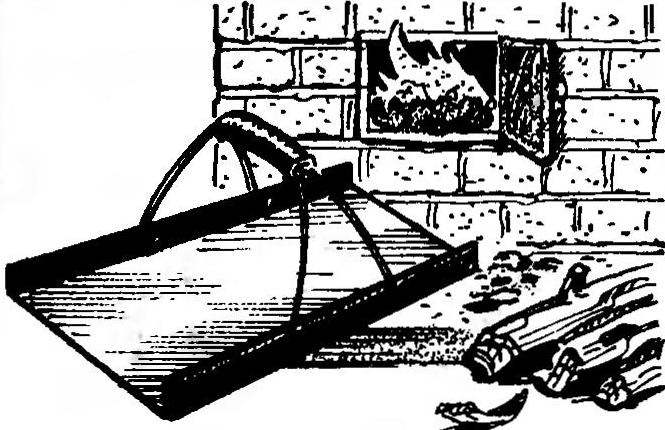 Typically, the wood for the stove or fireplace are the arms, which is not always convenient and pleasant. Manufacture on the case of a special tray. Take a sheet of roofing iron, preferably galvanized, of a thickness of 0.5 mm. slightly longer in length your wood, and a width of 300-400 mm. Fold back the edges along the long side on 20-30 mm to a side. Punch it with a nail four holes, make a wire handle by threading them in a rubber tube. Now carry the wood will be convenient. In addition, dirt and debris from the wood will remain in the pan, not on the floor near the stove.
Recommend to read
UK-4: MORE ABOUT THE NEW FEATURES
In last year's fourth issue of the journal, I read an article about Razakhatskaya V. the machine "Skillful hands". There is proposed a device for drilling. But it will have to cut off part...
WEAPONS AIR FIGHTERS
The followers of Cordoba modeling we offer today a selection of two closely-related within the meaning of materials. In the first of them tells of a very successful training model, which...