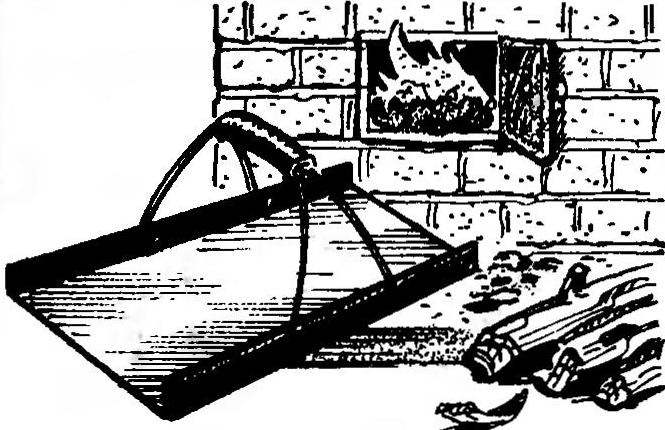 Typically, the wood for the stove or fireplace are the arms, which is not always convenient and pleasant. Manufacture on the case of a special tray. Take a sheet of roofing iron, preferably galvanized, of a thickness of 0.5 mm. slightly longer in length your wood, and a width of 300-400 mm. Fold back the edges along the long side on 20-30 mm to a side. Punch it with a nail four holes, make a wire handle by threading them in a rubber tube. Now carry the wood will be convenient. In addition, dirt and debris from the wood will remain in the pan, not on the floor near the stove.
Recommend to read
IF THERE IS NO AUTOMATION
Most modern refrigerators include automatic defrosting system. In the old it is not. So every time you have to wait until melt all the ice of the freezer, and periodically pour the water...
AND HAMMER — EASY
Even firmly planted on the wooden handle of a hammer eventually relaxes from the shock and shrinkage of wood. Again to strengthen it will help the screw, screwed in the center cross,...