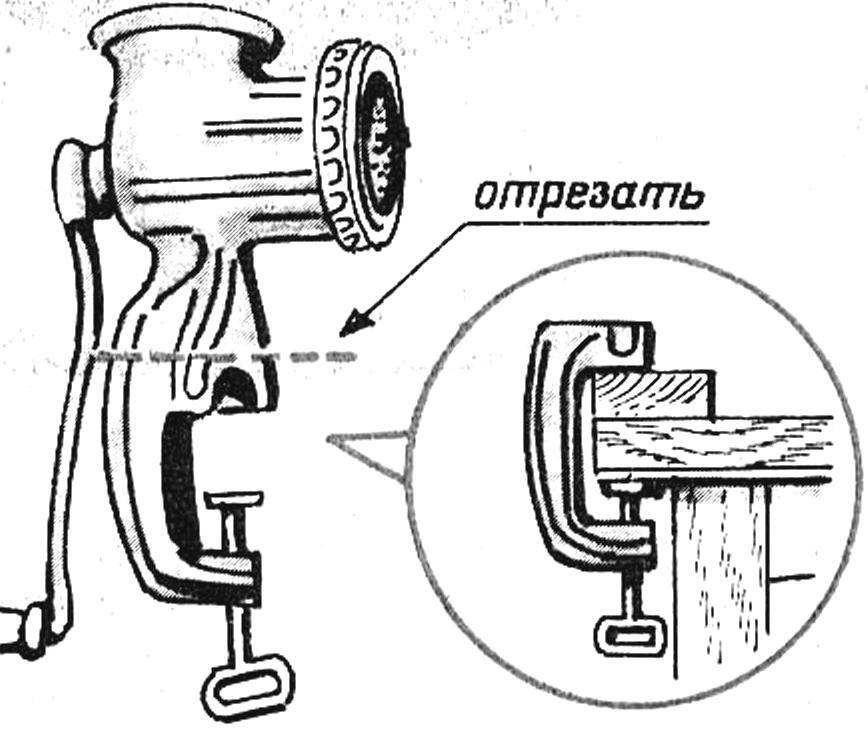 Do not rush to dispose of a worn grinder. From its attachment to the table will make a reliable clamp. Separate the attachment from the body with a hacksaw and remove with a file the sharp corners and burrs.
P. BAKHAREV, Kiev
Recommend to read
…THEN, AND ONE
To remove the door from its hinges is not a problem even one. But to hang it in place quite difficult and with the assistant - it is hard to get both at the same time hinges on...
IF NO CLAMP
Support the work piece on the table, the workbench, impact glue sticks, drill the plate pack — in these and many other cases not to do without clamps, but not one, but several and...