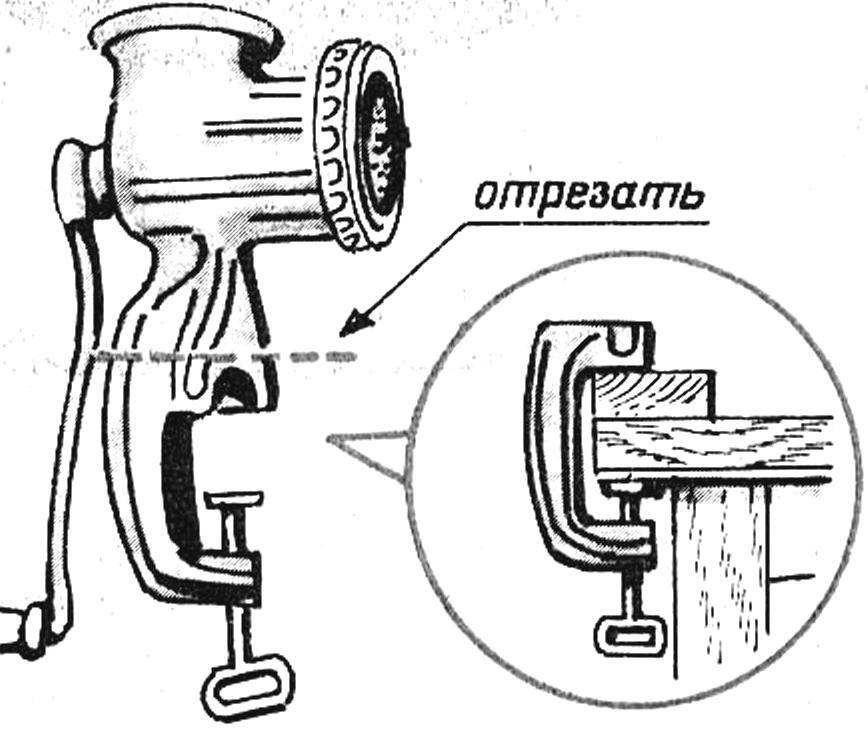 Do not rush to dispose of a worn grinder. From its attachment to the table will make a reliable clamp. Separate the attachment from the body with a hacksaw and remove with a file the sharp corners and burrs.
P. BAKHAREV, Kiev
Recommend to read
SAFE POWER SUPPLY
The inclusion of transformers on 400 Hz network, 220 V(50 Hz) using a ballast capacitor. If you look at the merits in diversity of industrial and self-made Amateur radio power supplies,...
ELECTROCITY
Somehow I read in your magazine the article "rainbow on aluminum" and remembered a very convenient way of drawing figures and inscriptions on metal. Brush for these works is a glass tube...