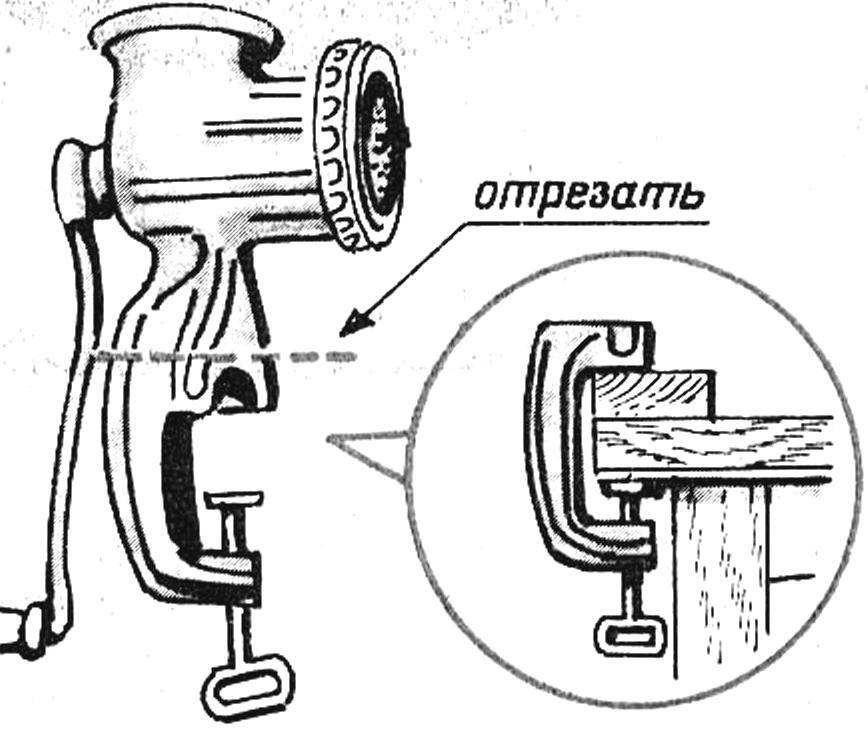 Do not rush to dispose of a worn grinder. From its attachment to the table will make a reliable clamp. Separate the attachment from the body with a hacksaw and remove with a file the sharp corners and burrs.
P. BAKHAREV, Kiev
Recommend to read
REZINOMOTORNAYA HELICOPTER
The model we offer you to make, made by rare scheme — two bearing rotor during rotation intersect. To build it is not very difficult — especially as the engine are well-known modelers...
TRAINING FOR ACES
Many RC modelers dream about. Those who decided to engage in this complicated class of models, usually start with gliders. After all, not everyone is lucky enough to find an experienced...