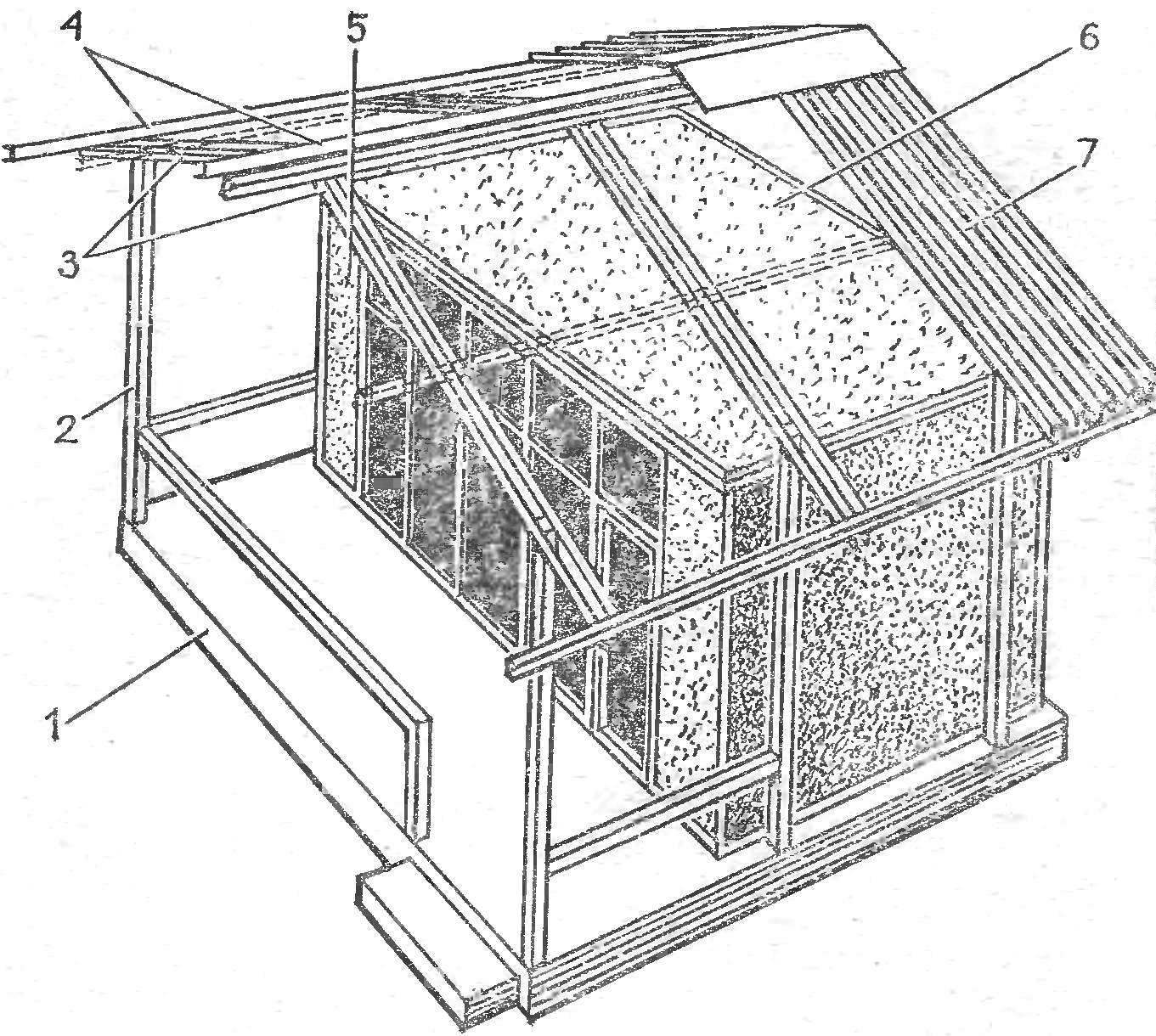 Is it easy to build a house? Everyone who at least once faced this problem, will say: it is not easy. And of course, be right, if we are talking about the house in several floors, with cellars, a garage, terraces, Bay Windows etc. But let's not talk about the big house — without the help of wizards it is not erect. Let's count up our capabilities in building small bungalows. Need a house to many, and take it yourself "turn-key" can be pretty fast with good organization and the help of relatives and friends, while using minimal equipment.
Variant (Fig. 1), which we consider offers the optimal solution for the minimum l Horse area— about 27 m2. With careful execution it will be quite convenient housing and it is quite beautiful and modern.
THE FOUNDATION
In the beginning it is necessary to mark the exact dimensions of the buildings on the site, that is, to determine all the angles and building line of the Bungalow. In our case, we are looking for about rectangle with sides 5,80х4,65 m. Its perimeter denote hammered in the corners of the pegs, between which stretched rope. A right angle will work if the other two sides we CA measure out 3 and 4 m, and the hypotenuse is 5 m.