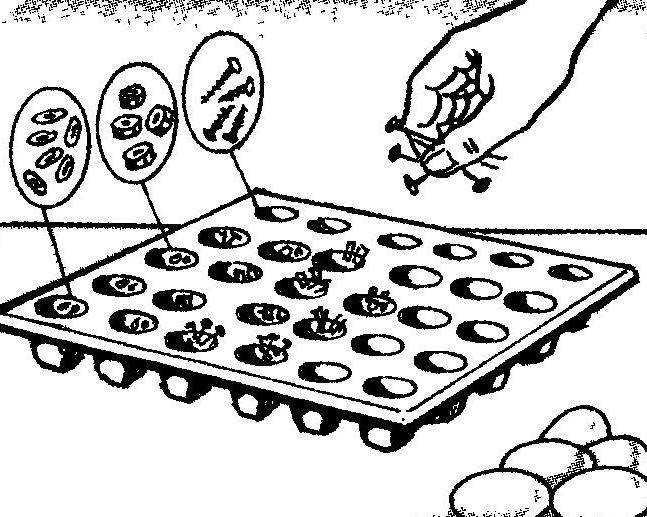 Offer to store small bolts, screws, nails, nuts and washers, and any other such trifle — cell cardboard or plastic container from under the eggs.
V. GOLOVASHIN, Rybnoe, Ryazan region.
Recommend to read
THE BOLT CAP
Under certain operating conditions (e.g., vibration) threaded connections progressively'm quite unhinged by it. To avoid this, do not have to screw the lock nut: its role can play and a...
CHOCOLATE STORAGE BOX
Every home handyman tries to have a stock of various mounting small items — nails, screws, bolts, nuts and washers. For them it is necessary to use a variety of boxes, jars, vials....