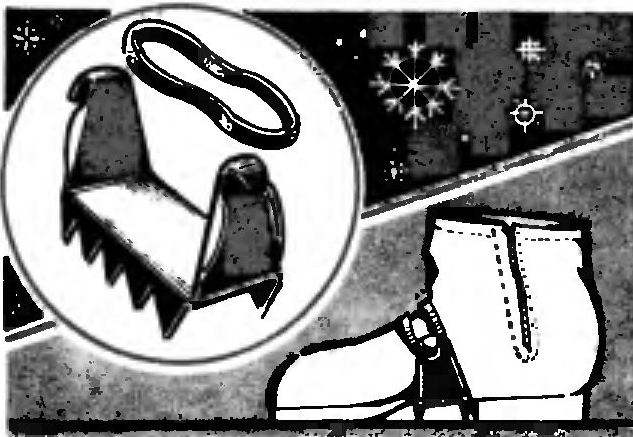 Nedostup was the title of the fixture for shoes for the period of ice reader of our magazine Privedentsev M. from the village of Crimson Kursk obasti. This kind of twisted grouser, steel strips with a thickness of about 1 mm as shown in the figure.
Mount ledostava to Shoe — with rubber ring, which is cut, for example, from the motorcycle the camera. "These icewalkers I use for the third year, informs an M. Privedentsev.— Walk in them you can quickly, conveniently and, most importantly, safely!"
Recommend to read
MODELIST-KONSTRUKTOR 1986-07
CONTENTS: Decisions of the XXVII Congress of the CPSU - in life!: To make knowledge with the ability (1); Komsomol units of study (4). Small-scale mechanization: Kruglikov. Pours a...
RESERVES F2D
  Truly consistently popular models class F2D. The possibilities of creative search is far from exhausted, and that no season, designers offer new solutions. An example is the model...