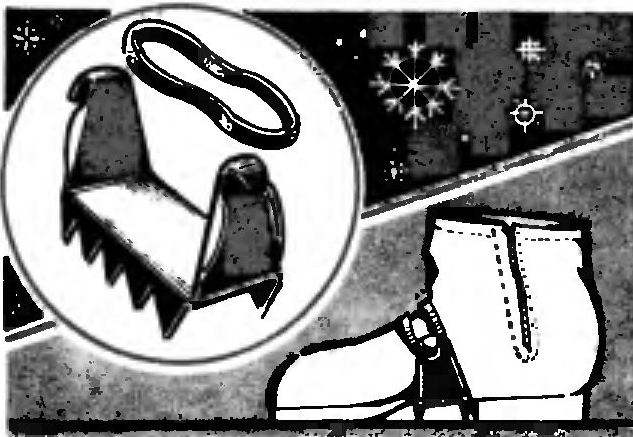 Nedostup was the title of the fixture for shoes for the period of ice reader of our magazine Privedentsev M. from the village of Crimson Kursk obasti. This kind of twisted grouser, steel strips with a thickness of about 1 mm as shown in the figure.
Mount ledostava to Shoe — with rubber ring, which is cut, for example, from the motorcycle the camera. "These icewalkers I use for the third year, informs an M. Privedentsev.— Walk in them you can quickly, conveniently and, most importantly, safely!"
Recommend to read
HORSE-ROCKING CHAIR
If science fiction is subject to the future, for a child's imagination — the surrounding present: it is a folded piece of cloth starts to act up like a child and tilted the chair...
CULTIVATOR? PLEASE!
In Latin language the word "cultivation" means "handling", "cultivation". If to explain in more detail, is the process of loosening the previously treated soil with simultaneous cutting...