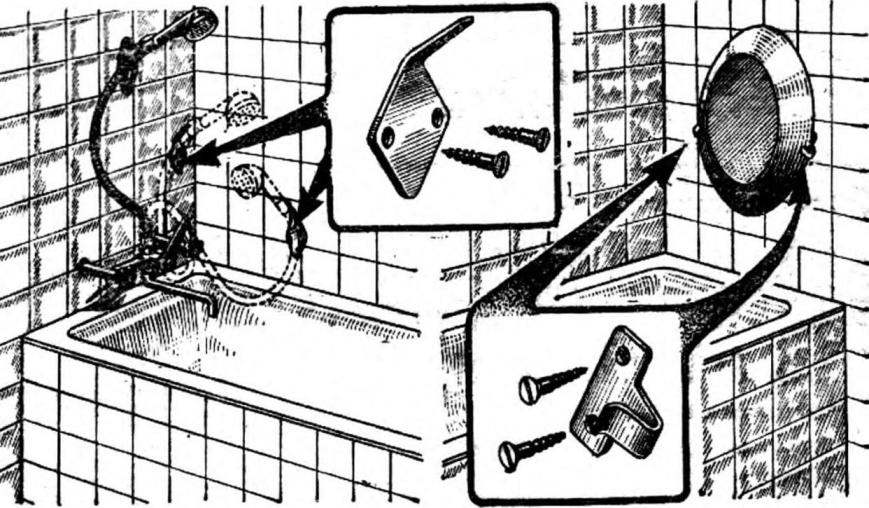 The majority of faucets for bathrooms are completed with shower head with flexible rank. On request it is secured in a bracket or held in the hands. To use such a shower will be much easier if you attach a couple of brackets in convenient locations. And another tip. As a rule, standard hooks underwear pelvis is not suspended — he has no holes, no flanging. To help you can only two makeshift hook attached to the wall. The distance between them is slightly less than the diameter of the pelvis.
Recommend to read
THE TILES RESCUED… IRON
Happened that my electric "Rossiyanka-2" went out on one of the switches controls the degree of heating burners. So much so that no restoration is not subject. A suitable replacement for...
MAGIC RESIN
(The end. Beginning in №8, 1975.)   LAMP "AUTUMN". Another art project that you want to tell, surely will appeal to many readers. Bra "Autumn". It is better to make using autumn...