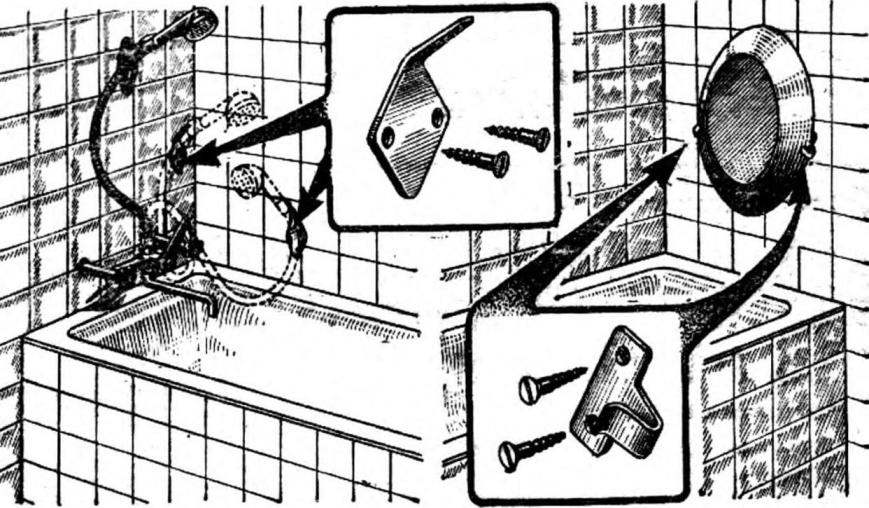 The majority of faucets for bathrooms are completed with shower head with flexible rank. On request it is secured in a bracket or held in the hands. To use such a shower will be much easier if you attach a couple of brackets in convenient locations. And another tip. As a rule, standard hooks underwear pelvis is not suspended — he has no holes, no flanging. To help you can only two makeshift hook attached to the wall. The distance between them is slightly less than the diameter of the pelvis.
Recommend to read
DO NOT STEAL, IT WILL BE BAD
The device to prevent theft in large and small retail outlets, according to many experts, are the most reliable among all types of protection systems applied in practice. Outwardly, they...
BOOKCASE — STAIRS
Of course this may not be the ladder and a specially made stand is not the point. The main thing that the design is collapsible. To make it so will not only help electricavenue stands,...