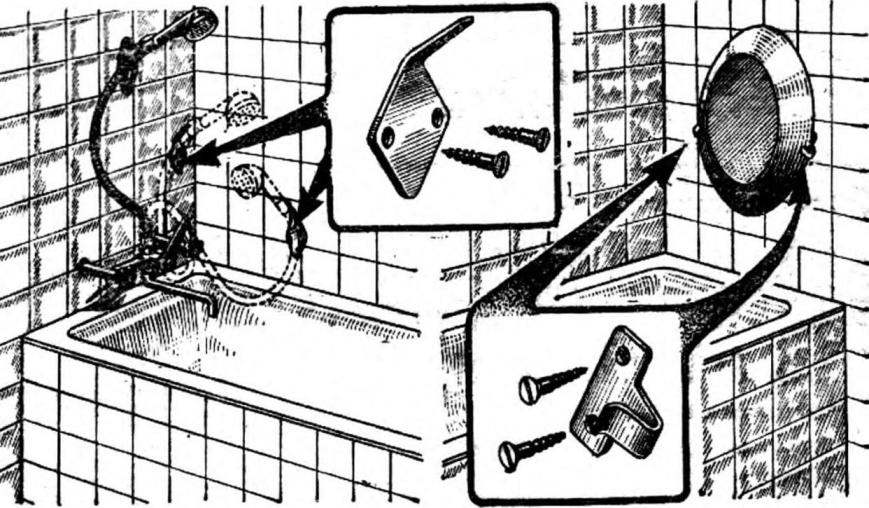 The majority of faucets for bathrooms are completed with shower head with flexible rank. On request it is secured in a bracket or held in the hands. To use such a shower will be much easier if you attach a couple of brackets in convenient locations. And another tip. As a rule, standard hooks underwear pelvis is not suspended — he has no holes, no flanging. To help you can only two makeshift hook attached to the wall. The distance between them is slightly less than the diameter of the pelvis.
Recommend to read
SO AS NOT TO INTERFERE
How in the large or small basins, so they are all occupying the limited space of the bathroom. Three hook driven into the wall above the bath, will solve the problem — they will serve as...
DON'T SPOIL THE VIEW OF THE BALCONY
Quick-drying underwear on the balcony, loggia, but how ugly looks like a house from the street. Offering a simple design linen dryers with removable cords strained at the railing, and...