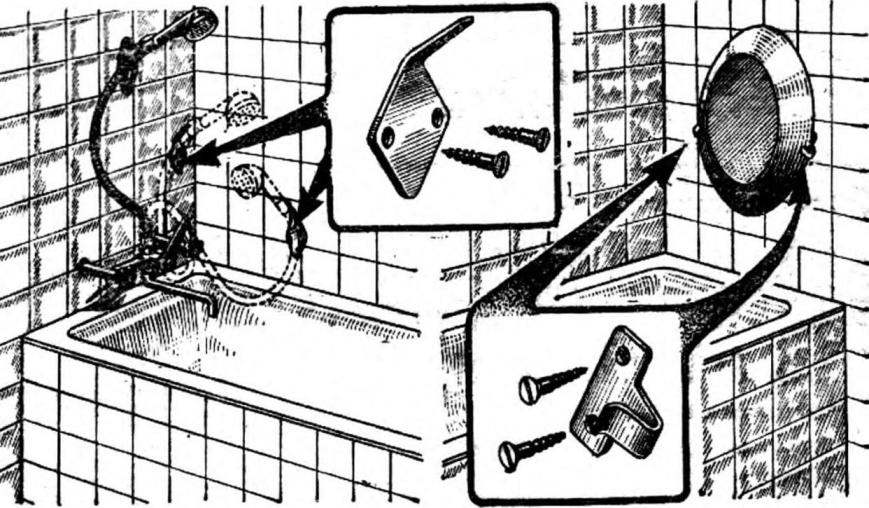 The majority of faucets for bathrooms are completed with shower head with flexible rank. On request it is secured in a bracket or held in the hands. To use such a shower will be much easier if you attach a couple of brackets in convenient locations. And another tip. As a rule, standard hooks underwear pelvis is not suspended — he has no holes, no flanging. To help you can only two makeshift hook attached to the wall. The distance between them is slightly less than the diameter of the pelvis.
Recommend to read
GRINDING IN THE "BATH"
An ingenious solution processing grinding wheel internal surface of tubes or hollow parts offered innovators N. Epifanov, A. Chuprikov, Y. Shabalin.   To create abrasive for the...
AND "THE KID" CUT.
I'm a longtime admirer of the magazine "modelist-Konstruktor". In the publications of improvised technique find many useful, and most importantly — increased creativity and a desire to...