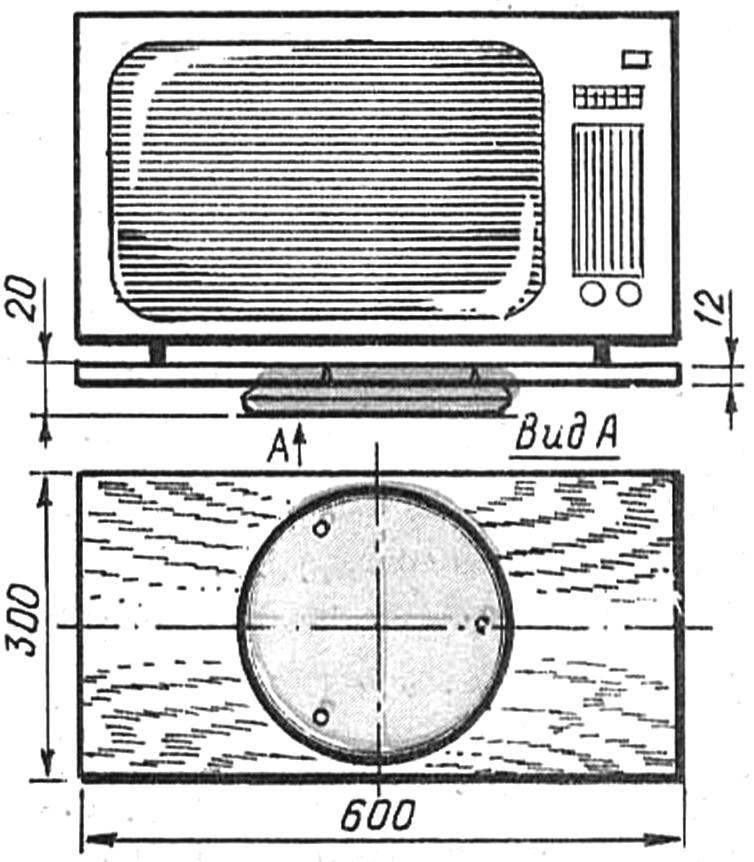 In many cases, it is convenient to mount the TV on the swivel stand. This device is easy to do on the basis of gymnastics "plate" — sports a rotating disk simulator. To turn it into a stand under the TV, "plate" it is necessary to disassemble the top half to drill three holes through them and screwed it to the bottom of the TV. It remains to dock the base of the disk to the table top and swivel stand ready!
V. SHUTTLES, settlement Stroitel, Belgorod obl
Recommend to read
CAN AND CONE
The one who often have to use a vise knows that the most difficult thing is to hold them a wedge-shaped or cone detail: when processing it loosened and slips out. However, if you apply a...
WITHOUT A DRILL
The hole in the metal plate can be obtained without drill: it is enough to bend it and work a round file or a needle file. This technique is especially useful when you want an oval hole....