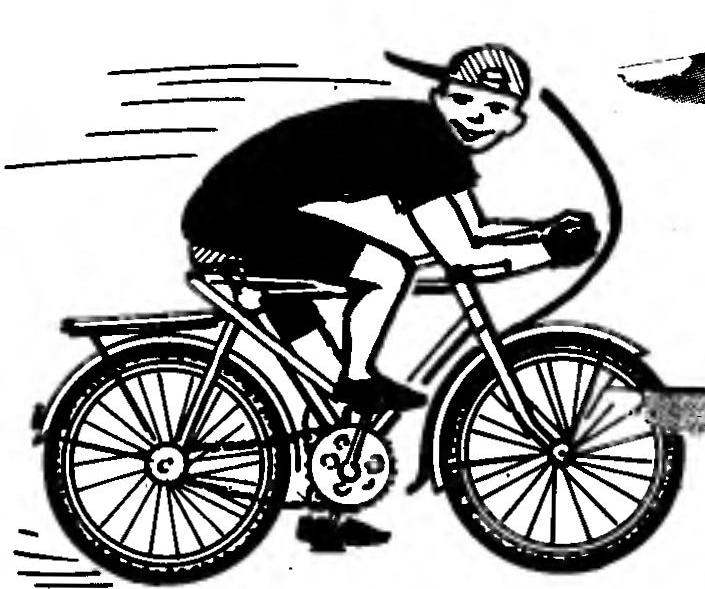 PEDAL PLUS LEVER. They say that reinventing the wheel is a thankless job. And yet… And yet… This structurally polished for many decades, the car never ceases to excite minds of inventors. Remember that "Bicycle" in Greek means "quick feet". But why only nohn? Then there are the hands. Can't force them to use more traction? At the same time it n practice for them.
Made me easy simple and reliable manual nozzle has proved itself in practice and can be attached to any bike with a triangular frame. It operates on the principle of converting the reciprocating oscillatory movements of the hand lever into rotation of the connecting rod foot pedal actuator. With one hand (left or right) holds the steering wheel, and the other works.
The nozzle consists of duplicera lever, bent out of half-inch water pipe, at the end of which is placed a standard Belorusochka. To the lever at the bend welded ring-bearing, through which threaded axle with a diameter of 8 mm with a locking washer on the end. Resistant semicircular clip made of sheet steel with a thickness of 3…5 mm on the tube diameter of the bike frame n welded to the axle. It has a basic dynamic load during operation. On the threaded end of the core tightly screwed nut M8.