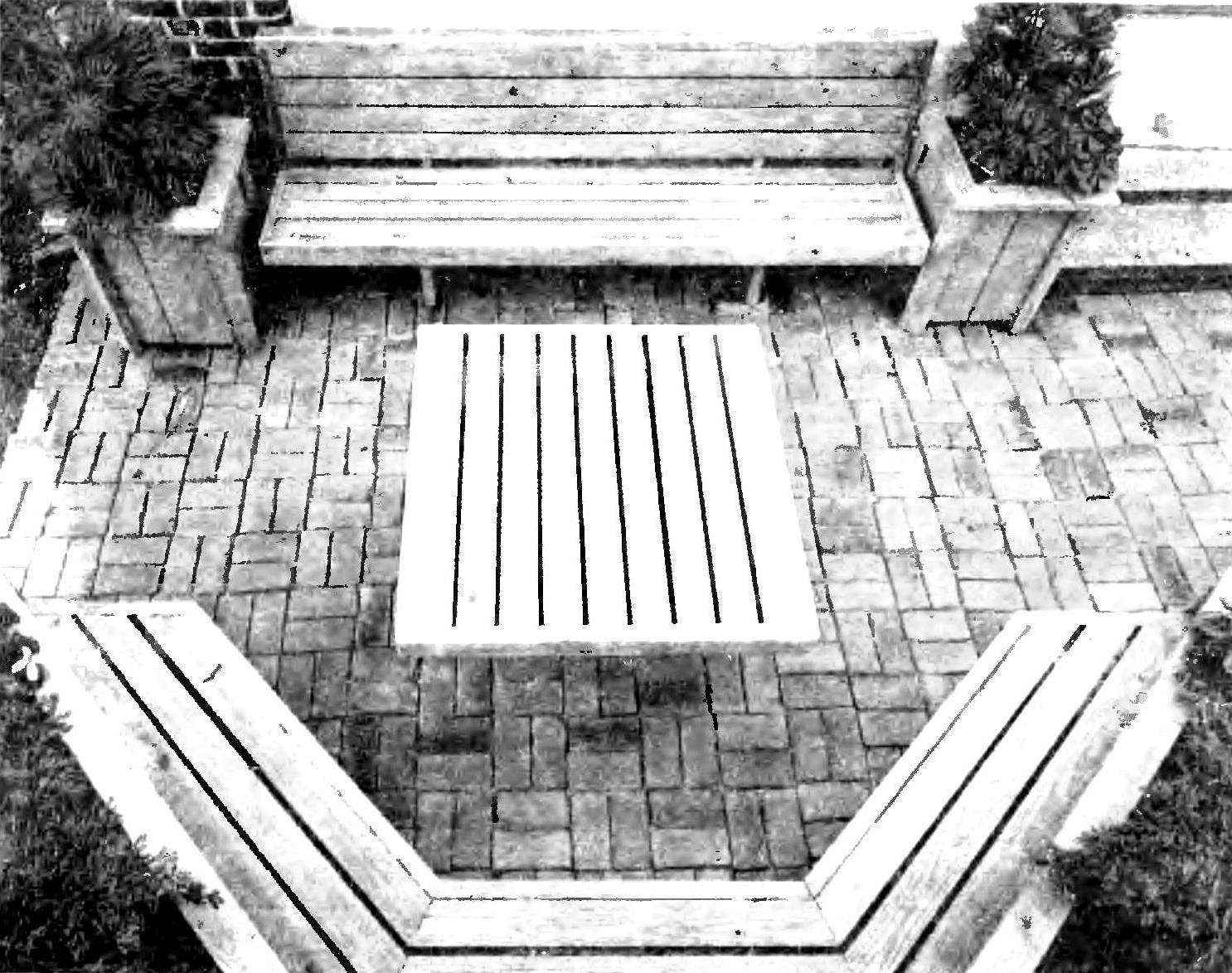 Cozy outdoor lounge area includes benches, table and flower boxes. It not only will decorate any garden, but will become a center of family recreation, a place of intimate conversations and evening entertaining.
How to make unusual typefaces, described in today's issue of the KDM.
There is no doubt that the majority of urban residents weekends I prefer to spend outdoors. Those who have a garden plot, you may be interested in the proposed magazine "Mechanics illustrated" kind of set, which is the most convenient place in a quiet area.
It consists of two comfortable benches (straight or horseshoe-shaped), a small table and four podtsvetochniki — boxes for decorative plants. In collecting the whole set is a beautifully framed by green common area. Its advantages include ease of fabrication, robustness, adequate capacity, attractive appearance and comfort. In good weather you will probably prefer to dine or to receive guests here, and not in the house. If it starts raining, you won't have to hastily log in home furniture.
Benches and boxes for plants are installed, if not permanently, then at least for the entire summer season; the base of the table is stationary. Horseshoe form one of the benches and the square shape of the table make it available for a sufficient number of guests, while between the table and straight bench maintained the necessary gap for the passage. Elegant appearance the kit gives varnishing of all wood, pre-polished parts and facing the base of the table and adjacent areas of ceramic tile.
For the manufacture of the kit will require 15 to 20 mm plywood or other solid sheet material and pine boards, treated with water-resistant composition.