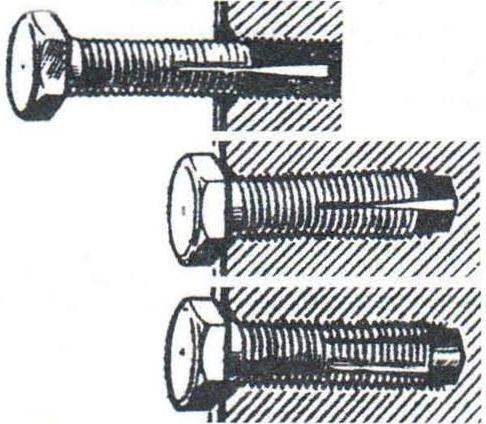 Yes, this method will provide a "dead" mount them in the parts exposed to vibrations, which he can gradually get out by itself.
To avoid this, enough in the shank of the bolt to make a simple groove under flat wedge (or cross – under round) – when screwing sounded the end of the bolt securely clamped in the part.
Recommend to read
THE BOLT CAP
Under certain operating conditions (e.g., vibration) threaded connections progressively'm quite unhinged by it. To avoid this, do not have to screw the lock nut: its role can play and a...
HOW TO SHORTEN THE BOLT
To shorten a long bolt or stud, such a task is not so rare encounter tinkerers. In order not to damage the grip of the thread, I suggest to use a simple tool, which is a metal strip 5-10...