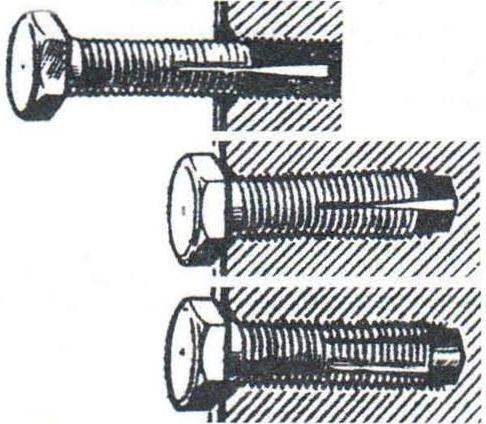 Yes, this method will provide a "dead" mount them in the parts exposed to vibrations, which he can gradually get out by itself.
To avoid this, enough in the shank of the bolt to make a simple groove under flat wedge (or cross – under round) – when screwing sounded the end of the bolt securely clamped in the part.
Recommend to read
WITH NEEDLE AND RESIN
"Sunwski" — small boats that make the guys on "Pioneers yard" of the city of Astrakhan on well-proven technology. The main principle consists in wrapping the frame with fiberglass...
OTK IN THE SCHEME
Every radio Amateur knows how it is sometimes difficult to find in electronic equipment, faulty transistor, especially when there is no instrumentation. From the diagram it is necessary...