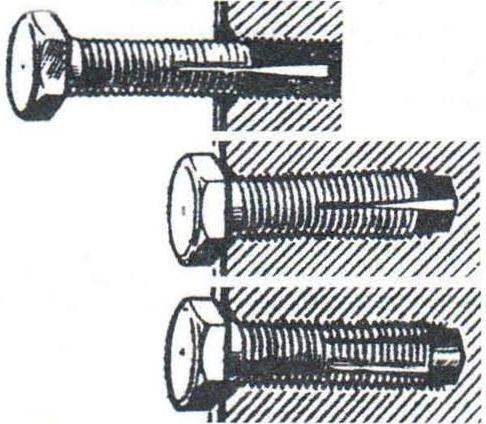 Yes, this method will provide a "dead" mount them in the parts exposed to vibrations, which he can gradually get out by itself.
To avoid this, enough in the shank of the bolt to make a simple groove under flat wedge (or cross – under round) – when screwing sounded the end of the bolt securely clamped in the part.
Recommend to read
"APRON" FOR PLATE
A good housewife does not proceed to the hassle of cooking without wearing an apron to avoid soiling clothes. A neat housewife will take care of that stove after cooking clean. And this...
VELOCIGENE
The trunk on the bike — a thing certainly useful, but it is not always convenient, Even a small load has to carefully consolidate. And here is a special bag that is patterned after the...