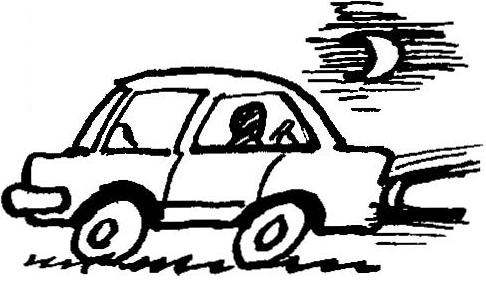 The importance of the correct operation of electrical equipment, of course, indisputable.
About how to improve its reliability, described in the thematic selection prepared by our author.
HOW TO MEASURE UZSK?
Angle of closed state of contacts (UZSK) the car VAZ-2105 can be determined by the amount of movement of the toothed belt camshaft. This is necessary to remove toothed belt guard and attaching in parallel with the breaker contacts control the lamp, turn the ignition on, the crankshaft such an angle to the "monitoring role" went out. Then on a belt, in front of any moving point (for example, one of the marks on the lid of the gears), you should make the marker visible line, then rotate the crankshaft until the lamp lights.
To further quantify the extent of moving the belt relative to the same point. If the value will fit into 62±3.4 mm, this corresponds to the required UZSK, that is, 55±3°. In the case of prohibitive deviations need to adjust the gap between the contacts and repeat the measurement.