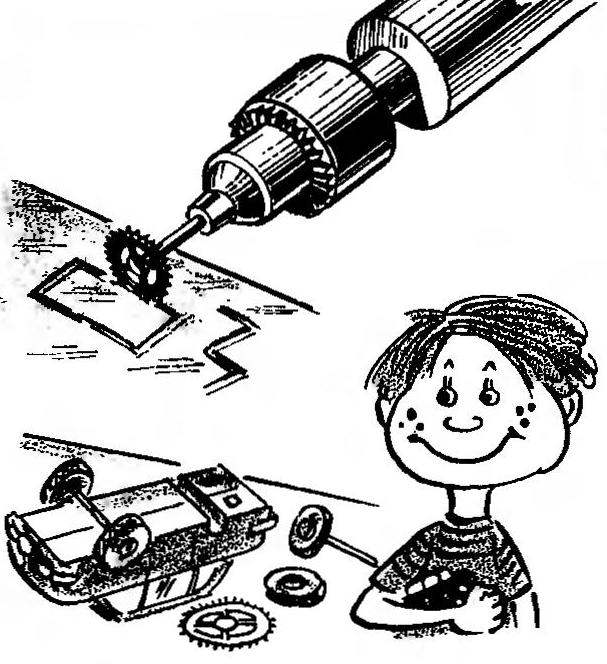 Children tend to be interested in what is inside their favorite toys. Often, after such a curiosity that remains is to throw away the "spare parts". Meanwhile, the gear mechanism of the clockwork toys — a source of miniature milling cutters: fixed in the Chuck of a drill, they are well-treated, soft metals and plastics.
Recommend to read
GLASS CUTTER WITH COMPASS
To cut a round hole of large diameter, to make a glass disk or a ring will help this simple tool. It consists of three parts. The dimensions of the steel rod Ø 5 mm depend on the...
ALL-TERRAIN VEHICLE ON TRACK
This universal car 2 ton capacity designed for the transport of goods and people, as well as for towing trailers with a total weight of 2 tons in all road conditions. New advanced...