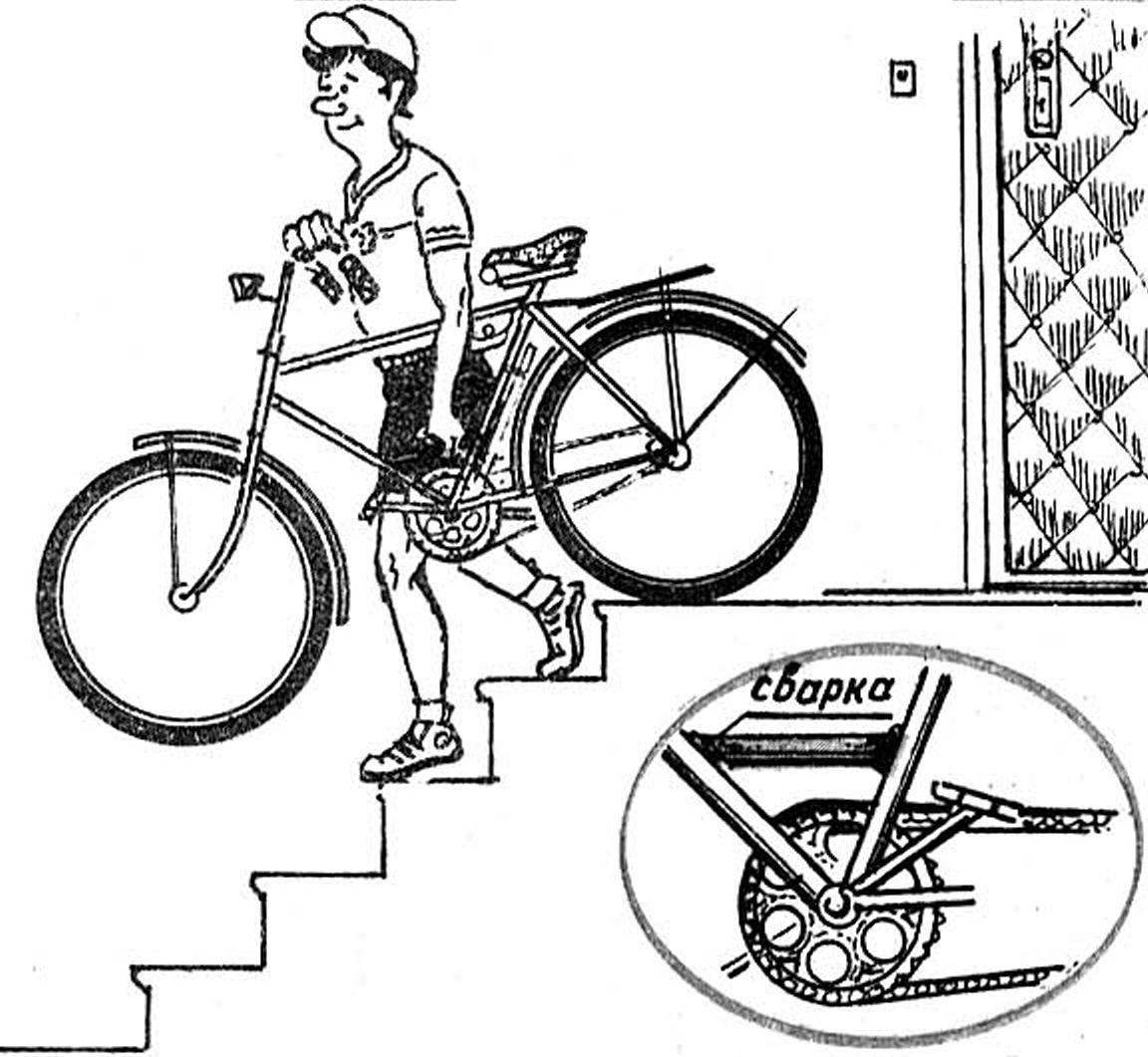 For those who often have to go up and down with the bike on the stairs, might want a special handle for carrying. It is made of metal tube 18…25 mm and is fixed by welding or clamps to the fork frame 30…50 mm above the drive sprocket.
Yu PUDOVKIN, p. Maikop, Krasnodar region
Recommend to read
THE TIP IS IN THE TUBE
As you know, carrying sharp objects without case - for example, ski poles, public transport is not permitted. Existing ferrules, no skier no use: they are plastic, from the cold lose...
REZINOMOTORNAYA CLASS B-1
Rezinomotornaya model aircraft class b-1 designed and built in the aeromodelling circle of the pioneer Chkalovsky district of the city of Sverdlovsk schoolboy Vladimir Ivanov. Speaking...