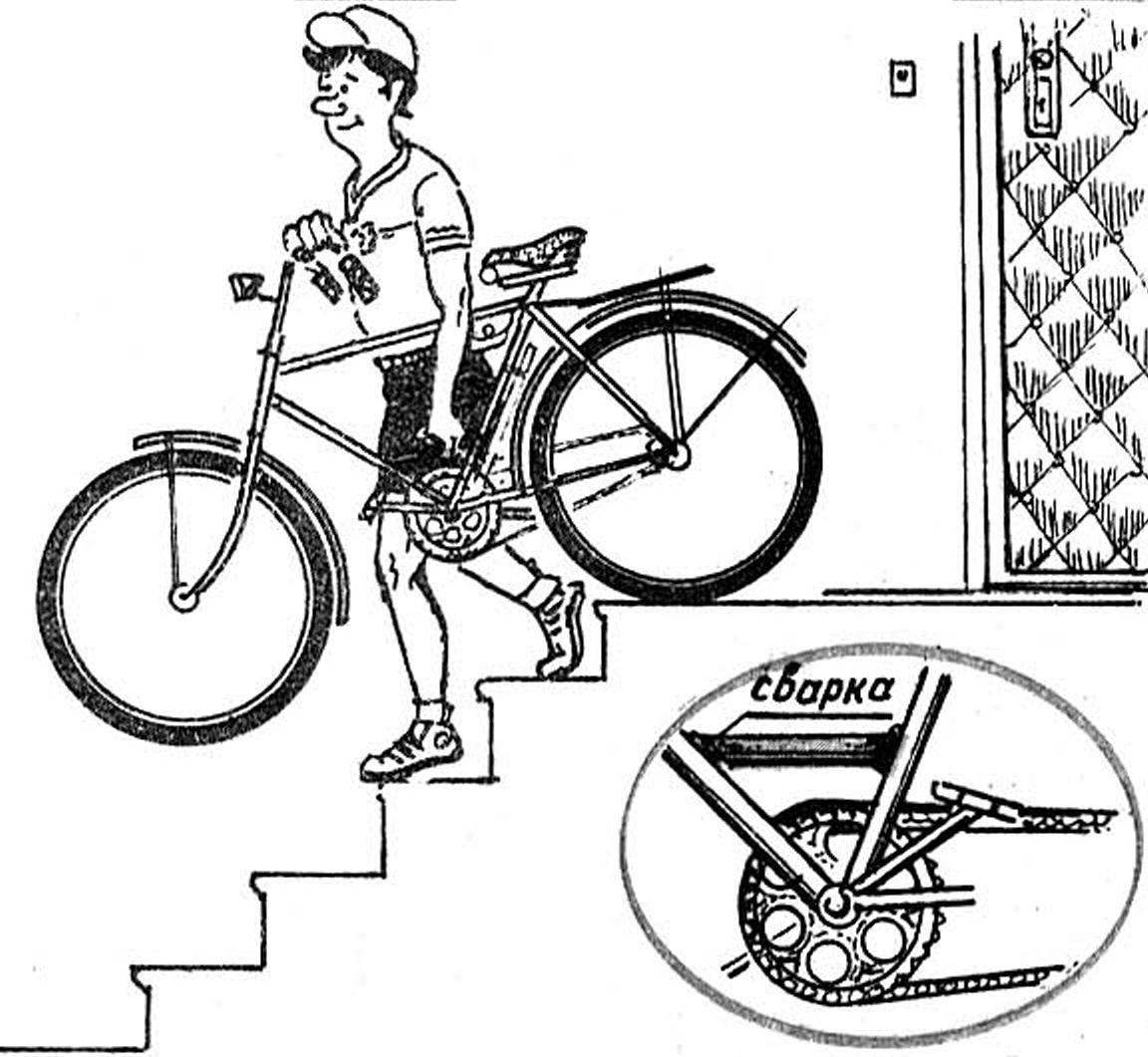 For those who often have to go up and down with the bike on the stairs, might want a special handle for carrying. It is made of metal tube 18…25 mm and is fixed by welding or clamps to the fork frame 30…50 mm above the drive sprocket.
Yu PUDOVKIN, p. Maikop, Krasnodar region
Recommend to read
ETERNAL LOOP
Metal soda cans and many canned goods now opened thanks to the special loop-shaped handle on the lid. And if the capacity is usually just thrown away, then the loop is easy to find...
HANDS STAY CLEAN
  The one in the house heating stove or fireplace knows that, no matter how ostorozhnichat with the poker hands will still be covered in soot. This will not happen if the poker to put...