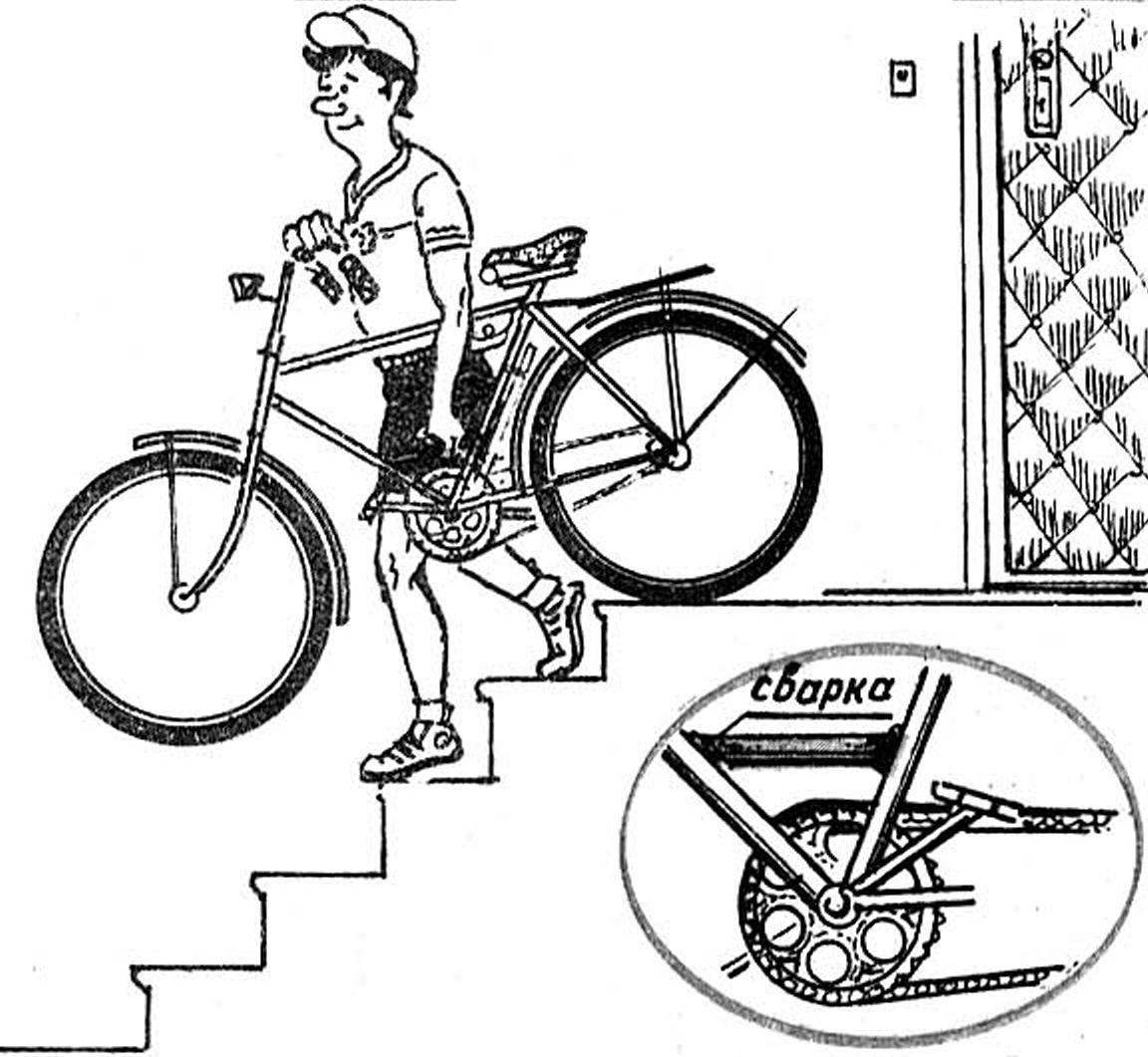 For those who often have to go up and down with the bike on the stairs, might want a special handle for carrying. It is made of metal tube 18…25 mm and is fixed by welding or clamps to the fork frame 30…50 mm above the drive sprocket.
Yu PUDOVKIN, p. Maikop, Krasnodar region
Recommend to read
MUSHROOM "GOAT"
Since the story of a homemade car, I should mention that before that I had some factory production cars "Zaporozhets", and "Moskvich", "Zhiguli" and "Niva" — each in our own time. But on...
FUEL TANK FROM THE CANISTER
On a scooter "Ant" often bursts the fuel tank — because of the rigid attachment, he does not tolerate vibration over a number of years without cost the factory Baku, replacing it with...