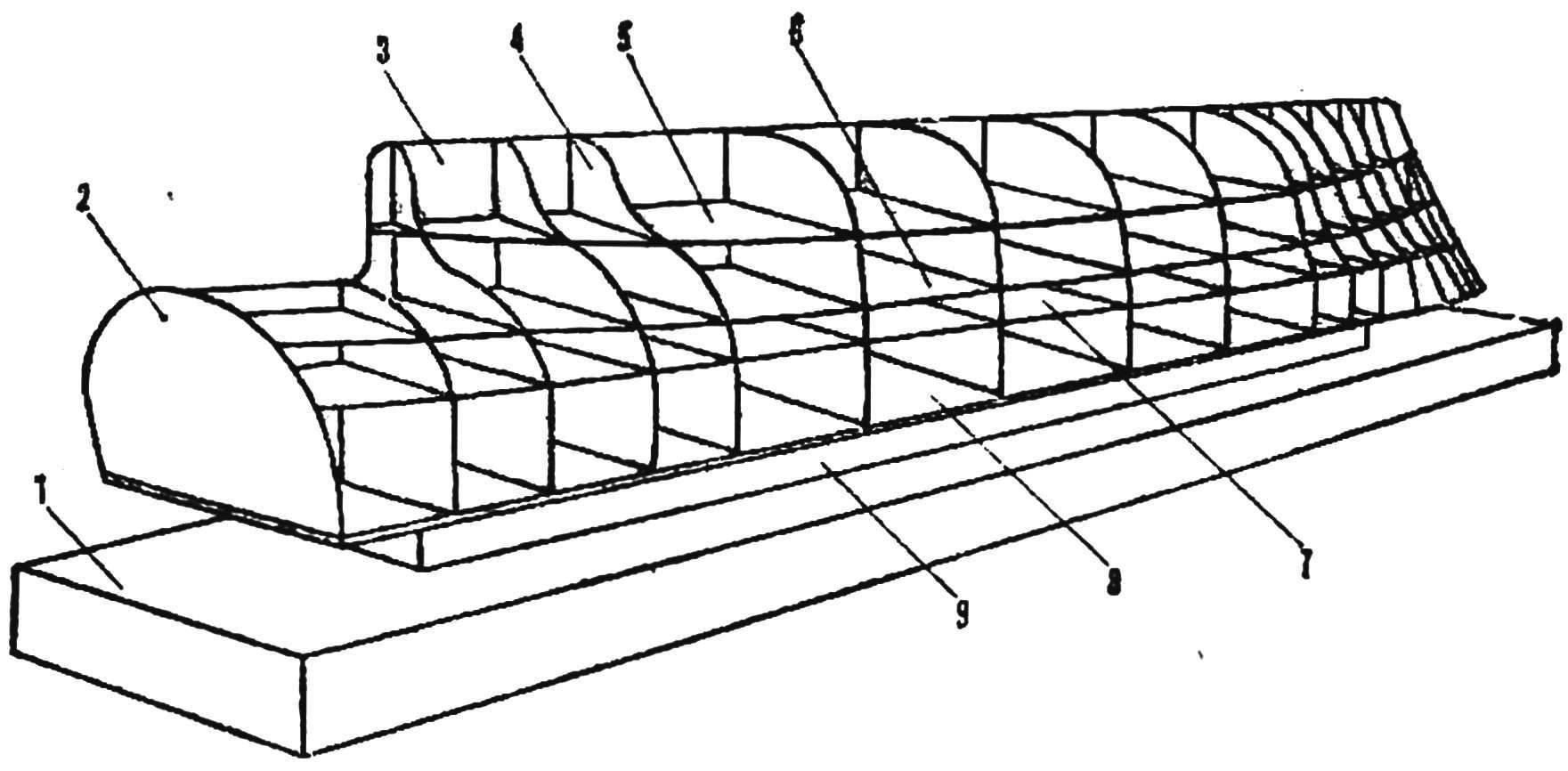 Fiberglass and epoxy… once they carried out a coup in Sioux douceline, giving the possibility to applied to the wall of the housing of any lines for any of the models. Indeed, this process is much easier and more productive than obtaining a housing by other methods. But the production of ingots… Make it no easier than the case-"dyblenko", and the effectiveness of the method of veclachi high only when one blank is used for forming multiple shells.
Ship modelers of the station of young technicians in the city of Kaspiysk use a more rational method of preform fabrication. EB base was cut from cardboard but the theoretical drawing a set of "frames" and "lines".
The work begins with the production of "plywood and the element corresponding to the deck for future building. Cut along the contour of the deck sheet is fixed on the staple — flat Board.
Thus it is necessary to use the remote strips that provide the necessary camber "deck". Next on the "deck" to apply the line median plane and frames.