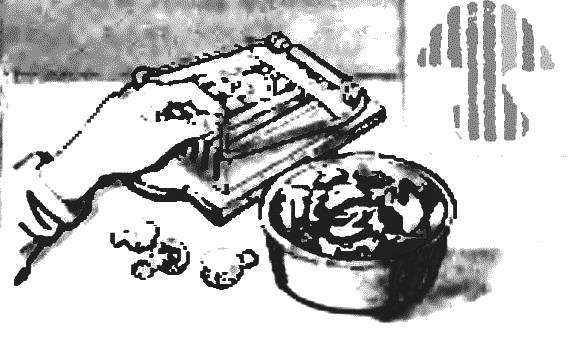 Quickly VI carefully cut the trophies mushrooms for drying or hot, you can use eggs or slicers.
Recommend to read
OF EGG CONTAINER
Offer to store small bolts, screws, nails, nuts and washers, and any other such trifle — cell cardboard or plastic container from under the eggs.   V. GOLOVASHIN, Rybnoe, Ryazan region.
TWO CLOTHESPINS
privernuty screws to a wooden cube, to help you quickly and accurately to solder the two conductors.