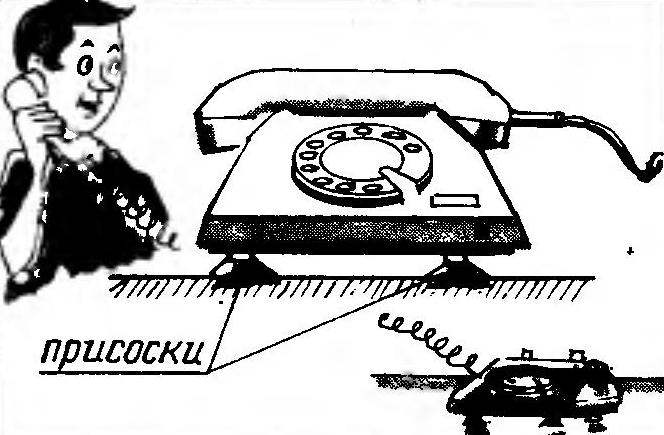 It is very inconvenient to dial the number, if the unit is on a smooth polished surface. The phone slides that sometimes leads to the wrong set. To get rid of such unpleasant properties of the phone is easy, we just have it instead of regular rubber legs to consolidate based on the four suction cups from the wall soap dish. To secure this upgraded unit on the table, simply on top of him; this sucker is firmly connected with the surface of the table.
Recommend to read
THE STEREO FROM THE POSITION OF EXPERT
You love music, but not always have enough time and opportunity to go to the Opera or attend a concert. However, modern high-quality instrument sound allows you to "go" at the concert of...
VAZ-2111
The birth of the Volga automobile plant was preceded by the signing in 1966 of the agreement on technical cooperation between the Italian firm FIAT and Minavtoprom of the USSR. The first...