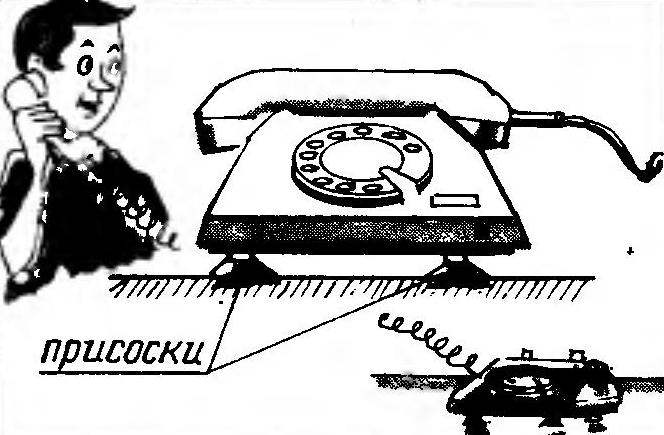 It is very inconvenient to dial the number, if the unit is on a smooth polished surface. The phone slides that sometimes leads to the wrong set. To get rid of such unpleasant properties of the phone is easy, we just have it instead of regular rubber legs to consolidate based on the four suction cups from the wall soap dish. To secure this upgraded unit on the table, simply on top of him; this sucker is firmly connected with the surface of the table.
Recommend to read
IT ALL STARTED WITH GLIDER
In 1921 pyatnadcatiletnij student Alexander Yakovlev read a book on the history of technology. In one of the chapters talked about the emergence of aviation, there was a model...
THE SWITCH IN THE DOOR HANDLE
You have returned home or moved from room to room. Opening the door, clicked the lock handle and then light lit up. Comfortable? And the secret is this. Attached to the handle bracket...