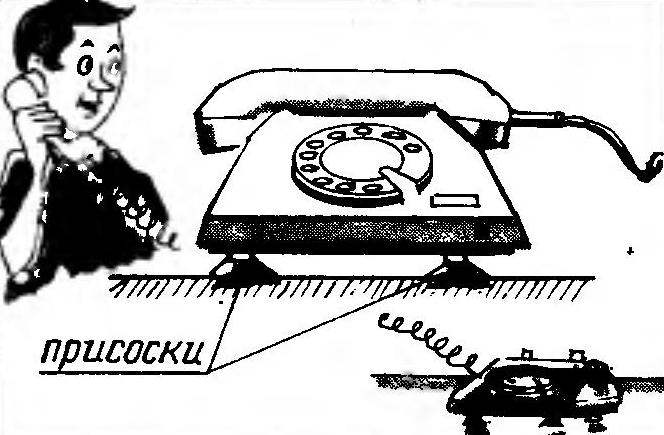 It is very inconvenient to dial the number, if the unit is on a smooth polished surface. The phone slides that sometimes leads to the wrong set. To get rid of such unpleasant properties of the phone is easy, we just have it instead of regular rubber legs to consolidate based on the four suction cups from the wall soap dish. To secure this upgraded unit on the table, simply on top of him; this sucker is firmly connected with the surface of the table.
Recommend to read
POLISH… SOAP DISH
When processing the surface of any material, whether metal, plastic or wood — always a problem: how best to fix sandpaper to make it easy to work with. In this case, can help out an...
AND PACKAGING — IN THE CASE
Just a sharp knife needed to turn an empty plastic shampoo bottle, washing tools, preparation of household chemicals in a number of useful things: a ring with a small eyelet can be used...