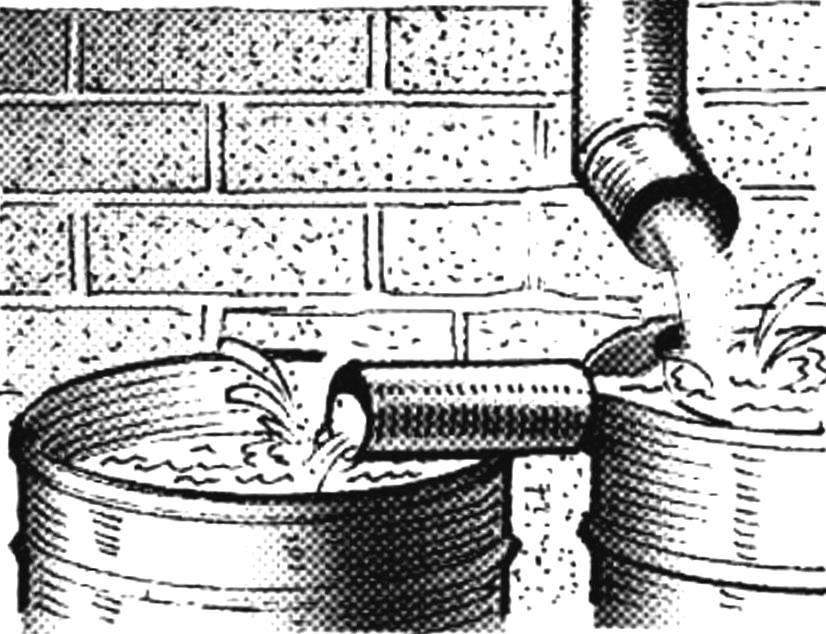 Most gardeners under the gutters certainly are cumulative barrels to collect rainwater from roofs for irrigation reserve, and in case of fire — water at hand. It's a pity, when the heavy rains of the barrel overflows and the water goes. This does not happen, if the next set of spare barrel and make it drain from the primary, standing under the drain.
Recommend to read
SHELF SHINE…
Shop table lamp, attractive and yet provide sufficient illumination of the surface of the Desk, quite hard. The idea to combine the lamp table bookshelf appeared not by chance: on the...
SMALL ORIGINALS
After the First world war, in addition to shipbuilding giant — Britain and the major European players in the face of France, Italy, Germany and the Soviet Union, in quiet corners of...