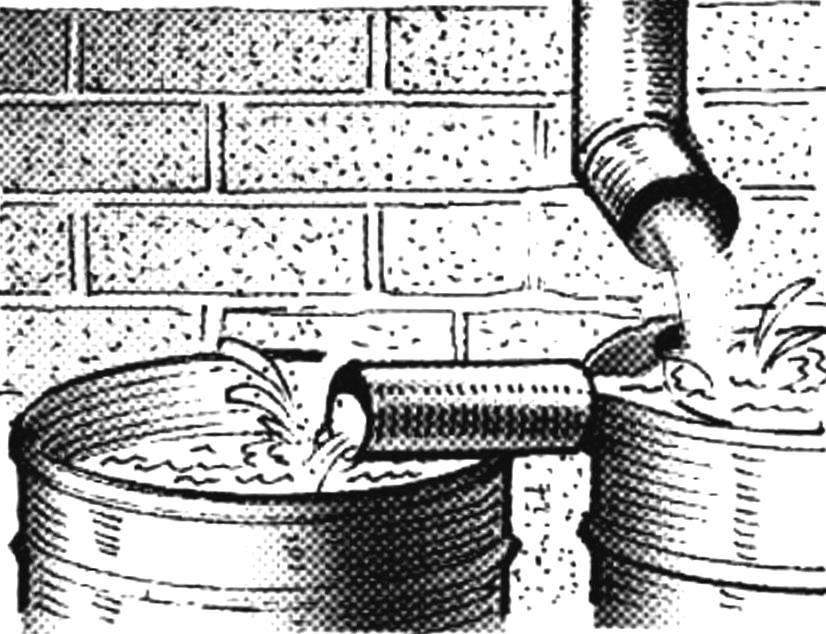 Most gardeners under the gutters certainly are cumulative barrels to collect rainwater from roofs for irrigation reserve, and in case of fire — water at hand. It's a pity, when the heavy rains of the barrel overflows and the water goes. This does not happen, if the next set of spare barrel and make it drain from the primary, standing under the drain.
Recommend to read
STEREO HEADPHONES FOR ONE EVENING
The design uses dynamic heads 0,25 GD or similar without any alterations. Ear cushions and pillows are made of a rubber sponge (you can buy in the pharmacy). For heads with a cone...
TRAILER CLAMSHELL
I was interested in the design described in the article "Trailer-bedroom" ("M-K" № 9, 1984). The idea is to place in the trailer the whole living room is very tempting. However, the more...