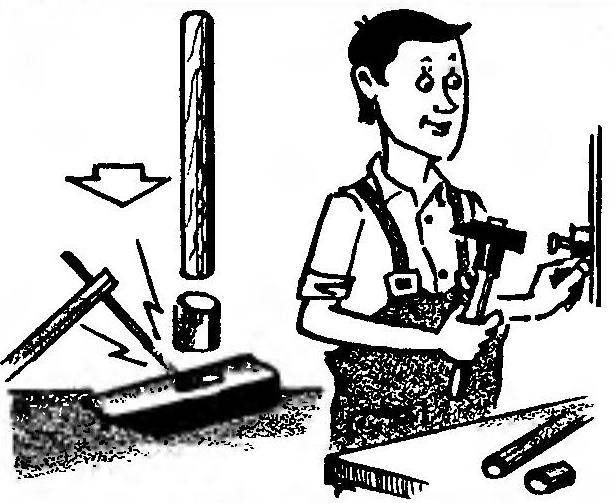 There are cases when after oblique impact arm break in two next to the hammer, resulting in not only loss of the tool or of the workpiece, but also serious injury. To avoid this unpleasant event, it is necessary to worry in advance and welded to the hammer cut flattened to oval steel pipe. The benefits will be twofold: the pipe will protect the handle and increase the reliability of its mounting in the hammer.
Recommend to read
FLOWER GARDEN FROM THE WHEEL
It is now fashionable to use old clothes and household utensils for decorative purposes, not only in homes but also in suburban areas. For those who love to grow flowers in pots can be a...
MODELIST-KONSTRUKTOR 1970-12
CONTENTS: Meet the XXIV Congress of the CPSU V. Boginski. Factory Komsomol: the enthusiasm of creation and mass creativity (2). Finishing Fifth All-Union: P. Borisov. In the final -...