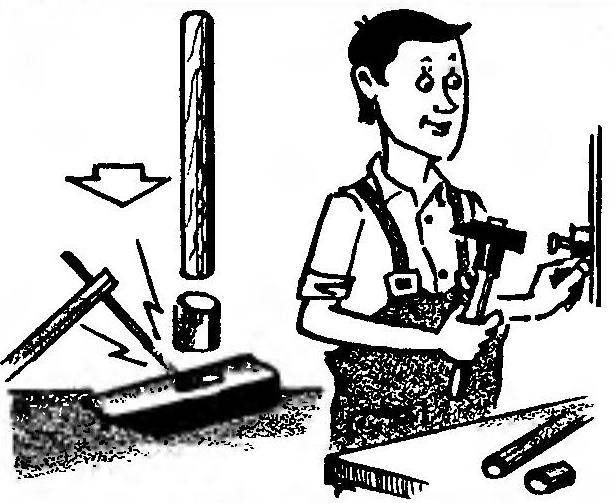 There are cases when after oblique impact arm break in two next to the hammer, resulting in not only loss of the tool or of the workpiece, but also serious injury. To avoid this unpleasant event, it is necessary to worry in advance and welded to the hammer cut flattened to oval steel pipe. The benefits will be twofold: the pipe will protect the handle and increase the reliability of its mounting in the hammer.
Recommend to read
WHY THE CHISEL HANDLE?
Wrong strike with a heavy hammer can cause serious injury to the hand holding the chisel. Yes, and a hell of a kick in the arm unpleasant. This work will facilitate and protect a simple...
UNDER ANY LOAD
Sometimes when lifting particularly heavy items are scrap or Kyle. And yet arm is clearly not enough. Growths the tool with a piece of ordinary water pipe, as shown in the figure.