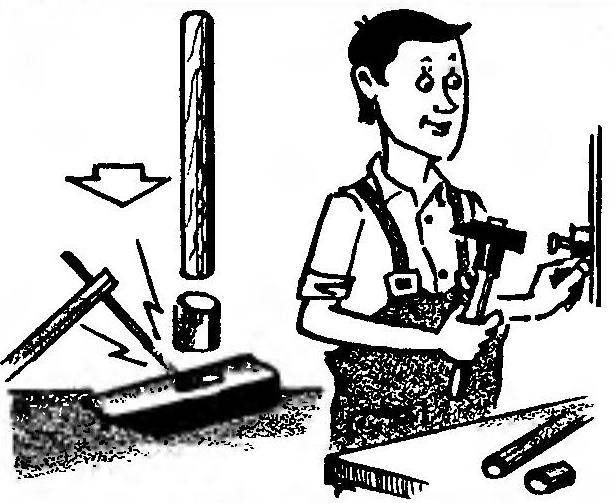 There are cases when after oblique impact arm break in two next to the hammer, resulting in not only loss of the tool or of the workpiece, but also serious injury. To avoid this unpleasant event, it is necessary to worry in advance and welded to the hammer cut flattened to oval steel pipe. The benefits will be twofold: the pipe will protect the handle and increase the reliability of its mounting in the hammer.
Recommend to read
AIRBORNE SELF-PROPELLED GUN ASU-57
In 1947 in accordance with the September decision of the government in the aviation experimental design Bureau (OKB-115), headed by A. S. Yakovlev, began development of a heavy landing...
COMBAT BECOMES PEACEFUL
Dedicated to the memory of General designer Mikhail Kuzmich Yangelya. In issue No. 7 of 2000 published an article "the workhorse of the launch sites" dedicated booster light class —...