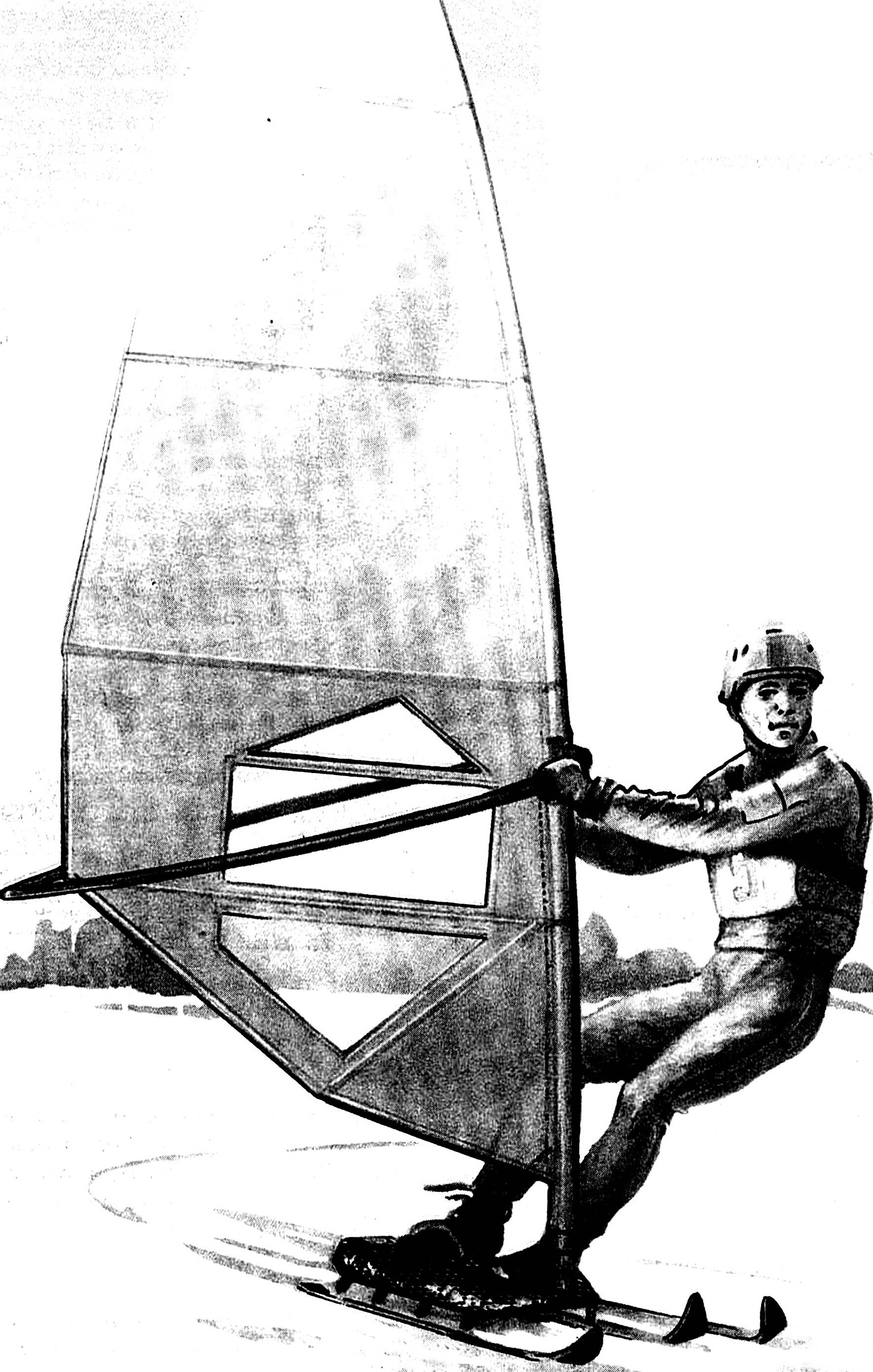 Our magazine has already talked about year-round windsurfer, is able with equal success to move on the water, snow and ice (see "M-K" № 11, 1987).
And not so long ago there were reports that such shells are used abroad and in the United States, in the state of new Hampshire, according to the magazine "Popular mechanics", for several years held international competitions on winter Windsurfing. Among "ice" mini-sailboats, participating in competitions, meets a lot of interesting designs, technical solutions which may be used by enthusiasts of a new sport.
A kind of "mini-tri"-windsurfer, based on three skis, designed to travel and on ice and snow. Developed by Finnish athletes and called "WinterBoard" my scheme is very similar to the design, as described by our author N. Shershakov in the article "sailing all year round." However, this shell somewhat smaller, and the side skis from the outer side, edged steel strips for increased stability when riding on ice. By the way, the skiing here applied the usual, cross-country, United with four metal crossbars that perform the role of springs.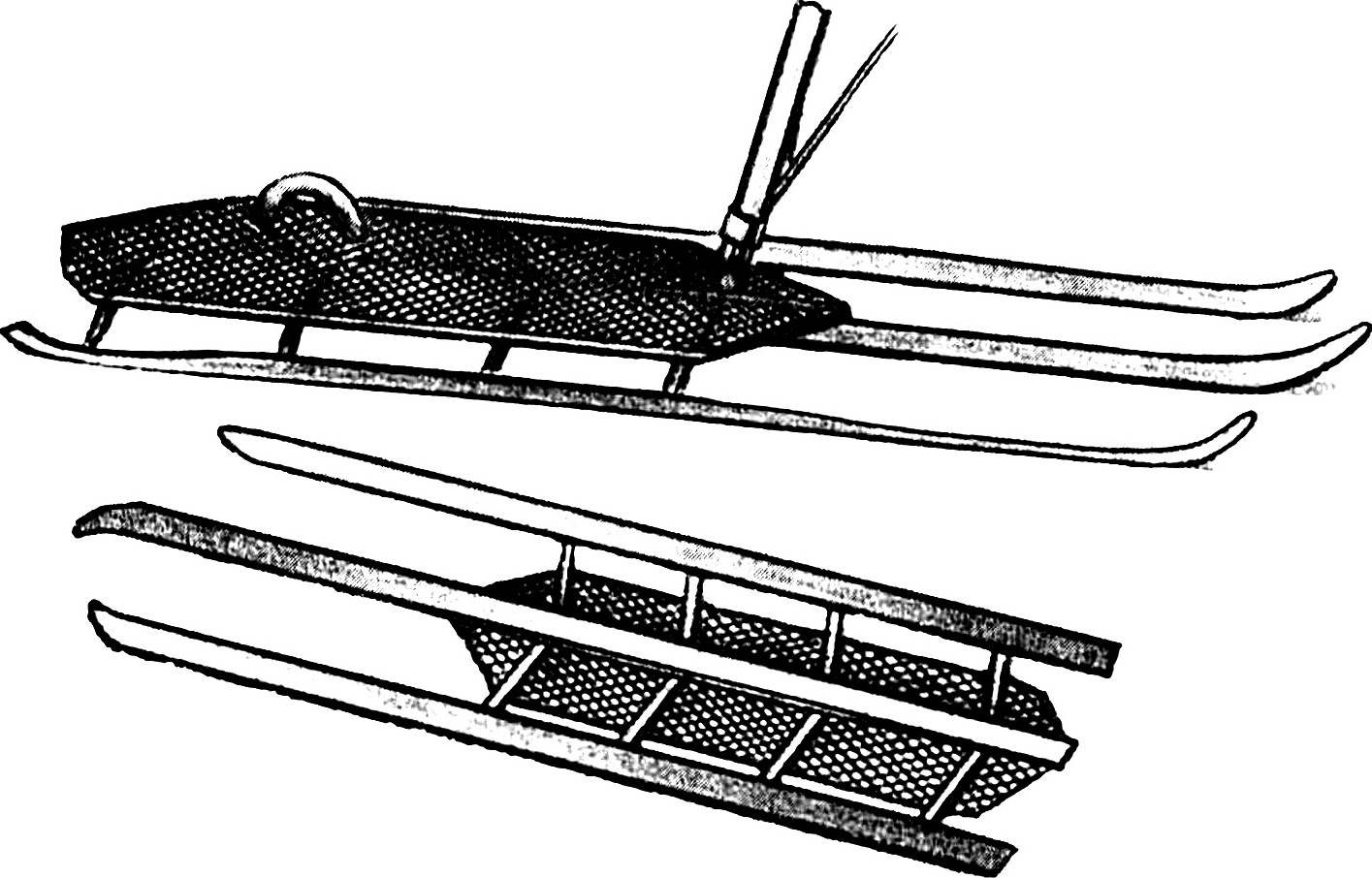 "WinterBoard".