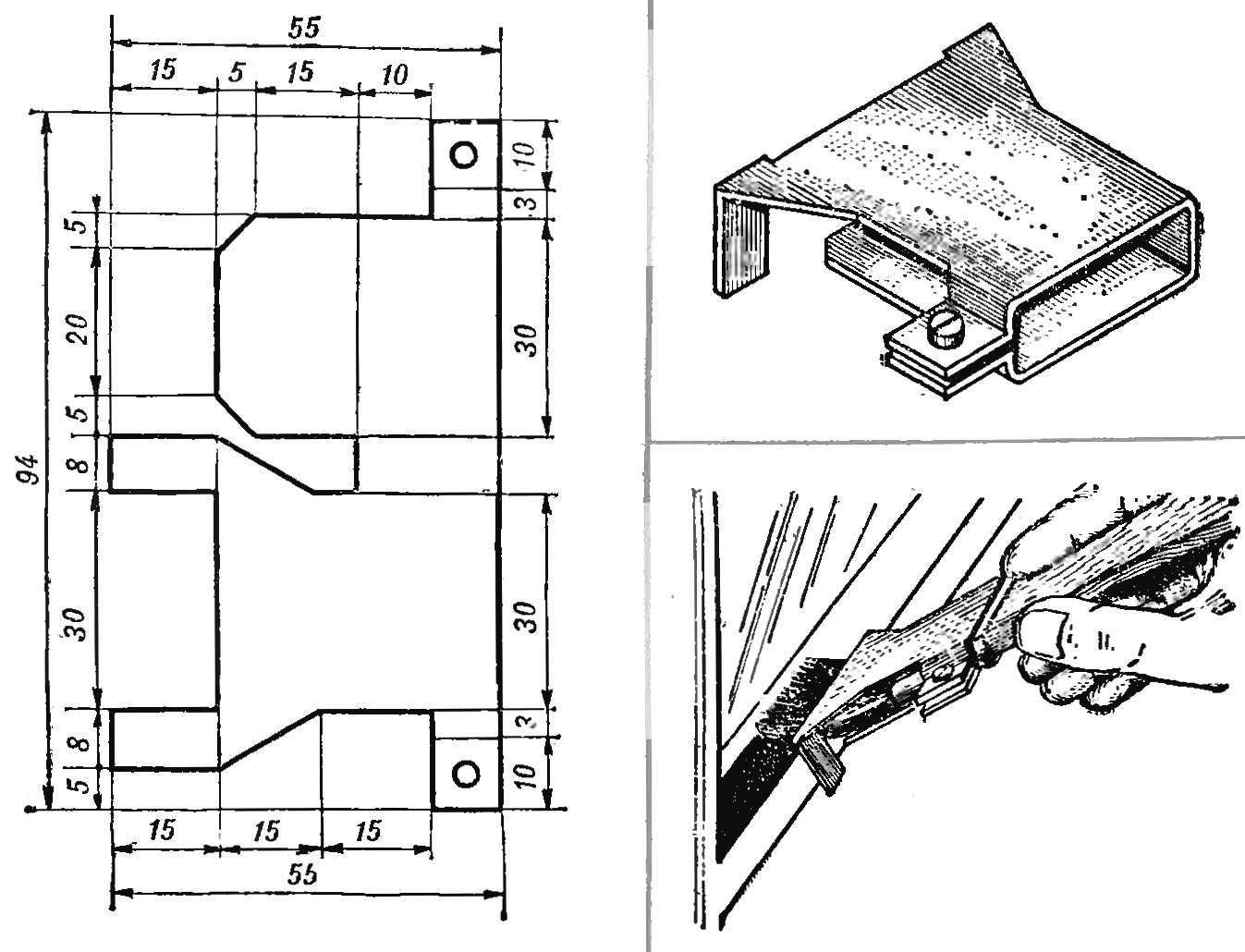 help here's a basic clamp, cut and bent from aluminium sheet 1.5 mm thick.
Recommend to read
GUIDE FOR THE GLASS CUTTER
If you want to cut the glass not by the usual straight lines and sinuous, shaped (e.g., stained glass) — the plot thickens. However, it will be easier to perform if under the glass to...
OPEN SESAME
It is paradoxical but true: we actively care about the condition of the walls of his apartment, much less pay attention to the most loaded elements of the house — ka doors and Windows....