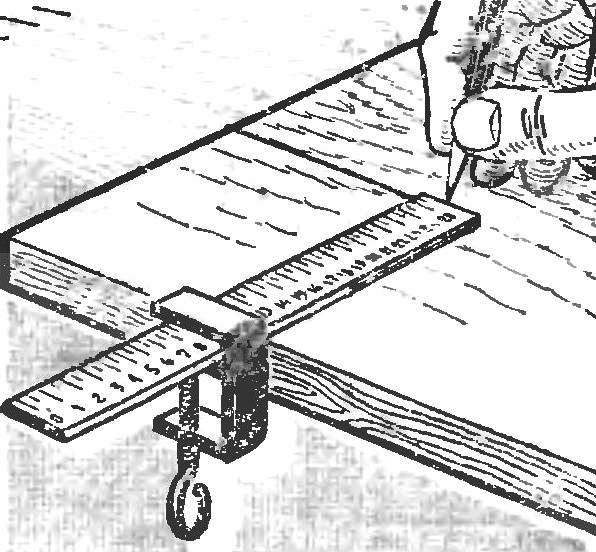 In joinery and carpentry, we often need to inflict a series of neat parallel lines on the workpiece material, for example, when cutting plywood marking wide boards and tai on. For this there is, of course, a special tool. However, if such devices at hand was not, help out… clamp. Hold it line and proceed as shown in the figure. Division on the ruler will help you with the markup to set the correct size.
Recommend to read
RIVETS? ANY!
This simple device will allow, if necessary, to obtain the desired rivet diameter and length. Steel angles from rolled steel clamped in a vise, with the line connector mark and drill...
THE DEPTH GAUGE IN A HURRY
Often in the manufacture of the part to measure the depth of the groove or a blind hole and there is no caliper with depth gauge. In this case, but you can use a conventional ruler and...