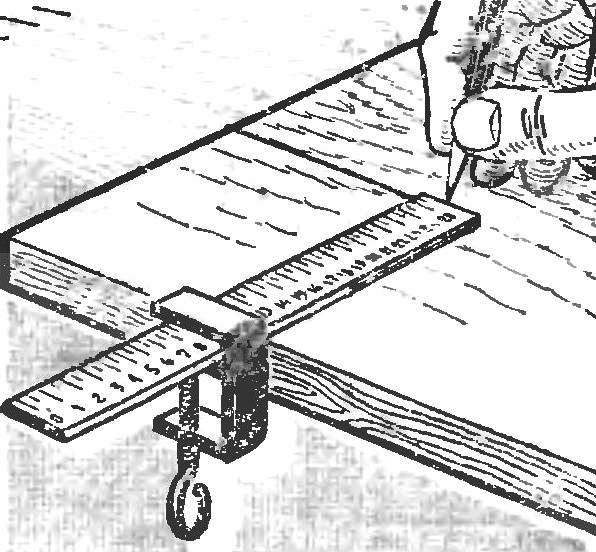 In joinery and carpentry, we often need to inflict a series of neat parallel lines on the workpiece material, for example, when cutting plywood marking wide boards and tai on. For this there is, of course, a special tool. However, if such devices at hand was not, help out… clamp. Hold it line and proceed as shown in the figure. Division on the ruler will help you with the markup to set the correct size.
Recommend to read
THE SILHOUETTE WILL TELL THE PLACE
It is convenient to use the tool, hanging on the vertical wall panels, where each key, the screwdriver, the nail file has its own location. So at the end of the work cleaning of...
"ETERNAL" BRUSH
Commercially available brushes have durable plastic pile, and cover with the mounting node of thin plastic is weak. To extend sluzby brush, you need the screws to install the metal...