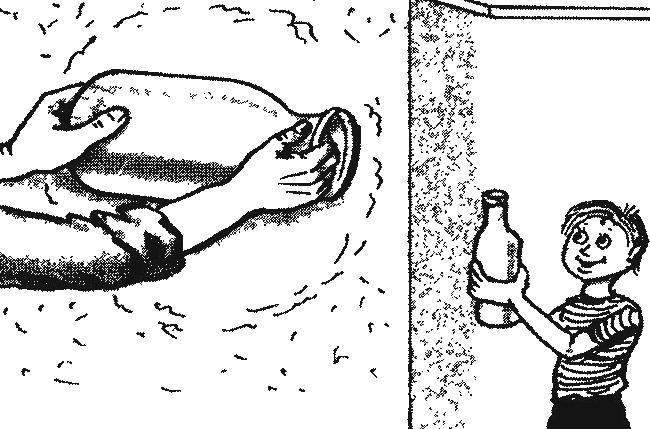 I want to give advice to those who will plaster the walls of the clay-sand mortar. To produce a smoother surface you can use glass containers, for example, the 3 — liter jar. When the wall dries out a bit, need to iron it in vertical and horizontal direction, thus the Bank rotate optional. Internal corners can go smaller glass containers.
L. GLINSKI, G. Sankt-Peterburg, Krasnodar Krai
Recommend to read
LANTERN FROM BANKS
When the movement of a flickering candle flame is easily extinguished, even if it is diligently protecting hand. More safety — glass jar, but it is hard to set a lighted candle; in...
THE BRUSH DOES NOT DRY UP
If in a plastic cover for glass jars to make the appropriate hole for the handle paint brush, "kill", as the saying goes, "two birds with one stone": and the paint in the Bank will not...