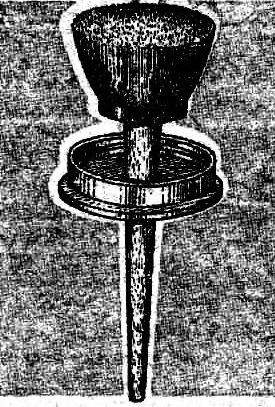 Work with a brush, converts the brush was stuck up, always with the risk to stain the flowing paint and the hand and hair and clothes. What methods did not come up with craftsmen, working to protect from drops of paint. That "M-K" not long ago, put the description of the brush with a kind of hilt is carved from a plastic bottle. In my experience, there's an even easier option: you can use a plastic cover for glass jars.
G. ILASCHUK, Chernivtsi
Recommend to read
THE BRUSH DOES NOT DRY UP
If in a plastic cover for glass jars to make the appropriate hole for the handle paint brush, "kill", as the saying goes, "two birds with one stone": and the paint in the Bank will not...
FROM VELCRO — BRUSH
Clasp type "burdock", which is widely used on jackets and other apparel, consists of a strip with a loop surface and pressed against her other band with a dense network of small hooks....