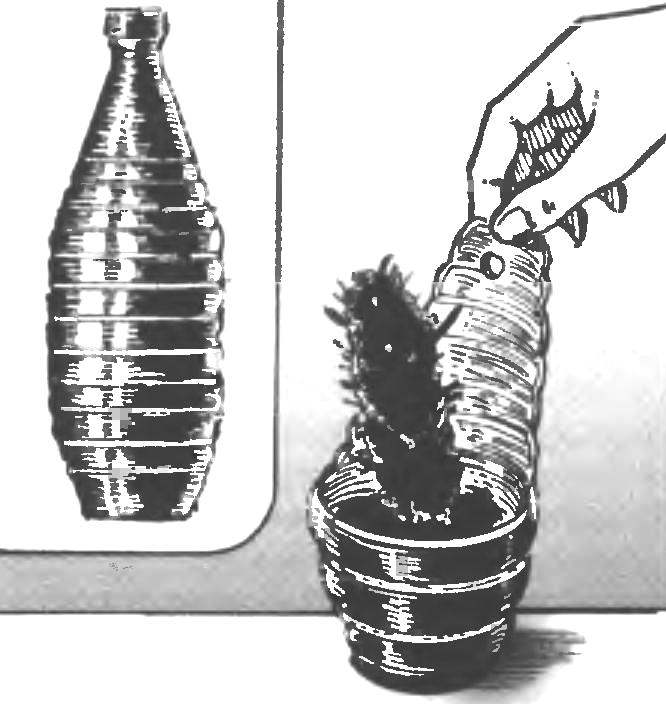 In connection with the widespread use of plastic bottles for various beverages are less widely distributed and household utilizame; them after use. Here is another application — in the form of pots. It is enough to respectively cut off the top part, as shown in the figure.
Recommend to read
SPOON…BOTTLE
Any application not find the large plastic bottles of mineral water and other beverages. I want to offer another option — to cut out such a Shoe spoon helps to wear tight shoes.   S....
ONE INSTEAD OF TWO
To secure the various parts often used connection, using the so-called lock nuts. However, you can do without it. For this it is necessary to saw through the nut, as shown, and...