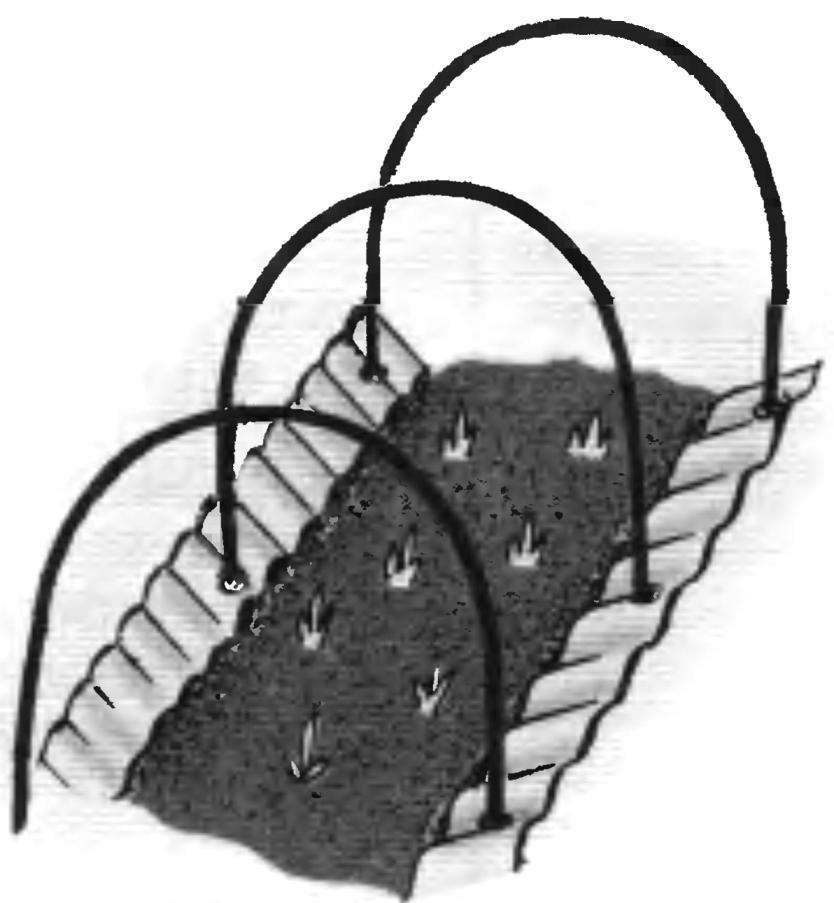 Plastic film Yes simple arc of wire or branches is here and ready temporary mini-greenhouse over the bed, covering the plant from spring vagaries of the weather. However, protecting from frosts, it is a kind of umbrella, depriving planting is desirable for germination of rainwater. But to slip on the sides of the greenhouse cut bands of slate, as in his hollows rain water will get inside, directly to the plant roots.
Recommend to read
SAVED THE VEST FROM MATTRESS
If you have an old inflatable mattress, consisting of several independent sections, it is easy to adapt as life jacket for boating. You will have to sacrifice one of the middle sections,...
SIMPLE STEREOMIXER
For school discos and Amateur recording magazine "Funkamateur" (GDR) offers a scheme of five "anal stereomixer (Fig. 1). It is designed to connect two stereophonically (X1, x2), two...