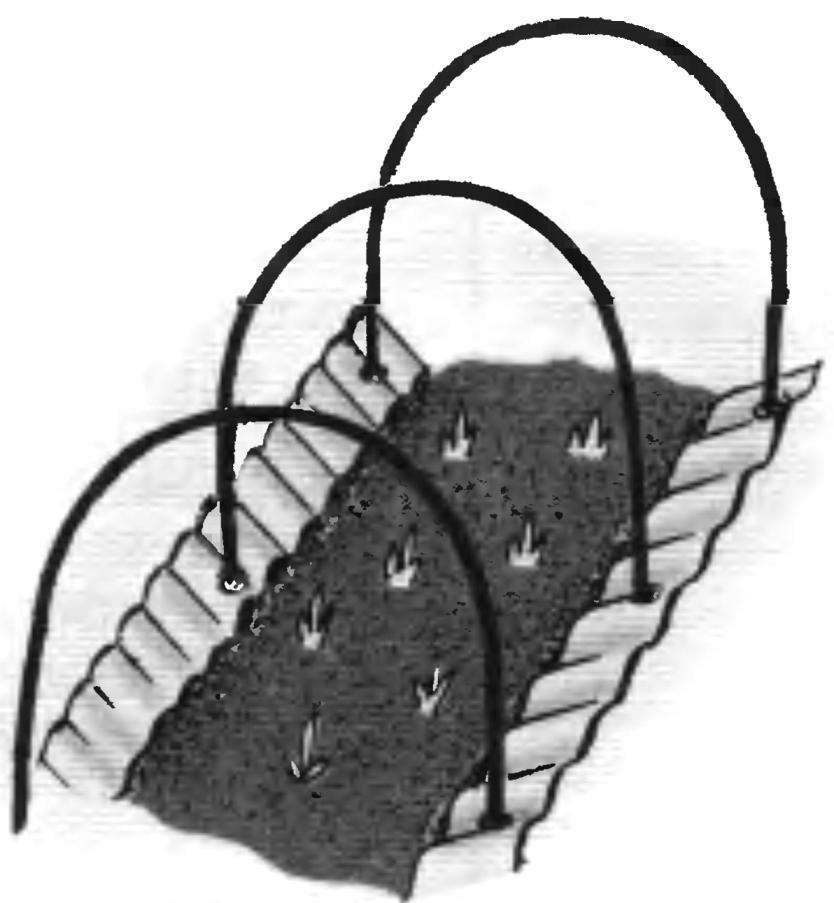 Plastic film Yes simple arc of wire or branches is here and ready temporary mini-greenhouse over the bed, covering the plant from spring vagaries of the weather. However, protecting from frosts, it is a kind of umbrella, depriving planting is desirable for germination of rainwater. But to slip on the sides of the greenhouse cut bands of slate, as in his hollows rain water will get inside, directly to the plant roots.
Recommend to read
THE WATCHMAN AND ILLUMINATOR
As you know, the greater the number of elements in the design, so it is less reliable. To increase the reliability of electronic devices and selection circuitry. This will be the...
THE BREAD BIN WILL SERVE
It is not necessary to throw now unfashionable or end-of-century metal breadbox - it is more than one year can serve as a great tool box. It is only necessary to remove it movable...