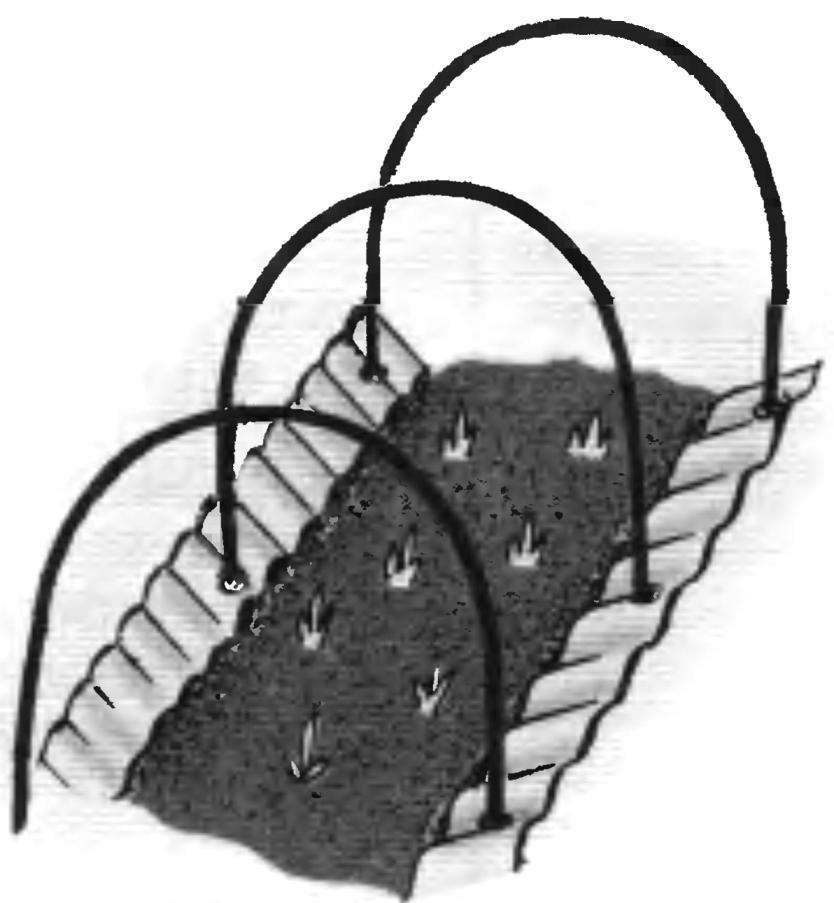 Plastic film Yes simple arc of wire or branches is here and ready temporary mini-greenhouse over the bed, covering the plant from spring vagaries of the weather. However, protecting from frosts, it is a kind of umbrella, depriving planting is desirable for germination of rainwater. But to slip on the sides of the greenhouse cut bands of slate, as in his hollows rain water will get inside, directly to the plant roots.
Recommend to read
ALWAYS AT HAND
Line on writing or desktop has "property" in the right time to get lost in the pile of papers, drawings, details. Fasten to the edge of the table, two cloves, and even better — screw two...
OF EGG CONTAINER
Offer to store small bolts, screws, nails, nuts and washers, and any other such trifle — cell cardboard or plastic container from under the eggs.   V. GOLOVASHIN, Rybnoe, Ryazan region.