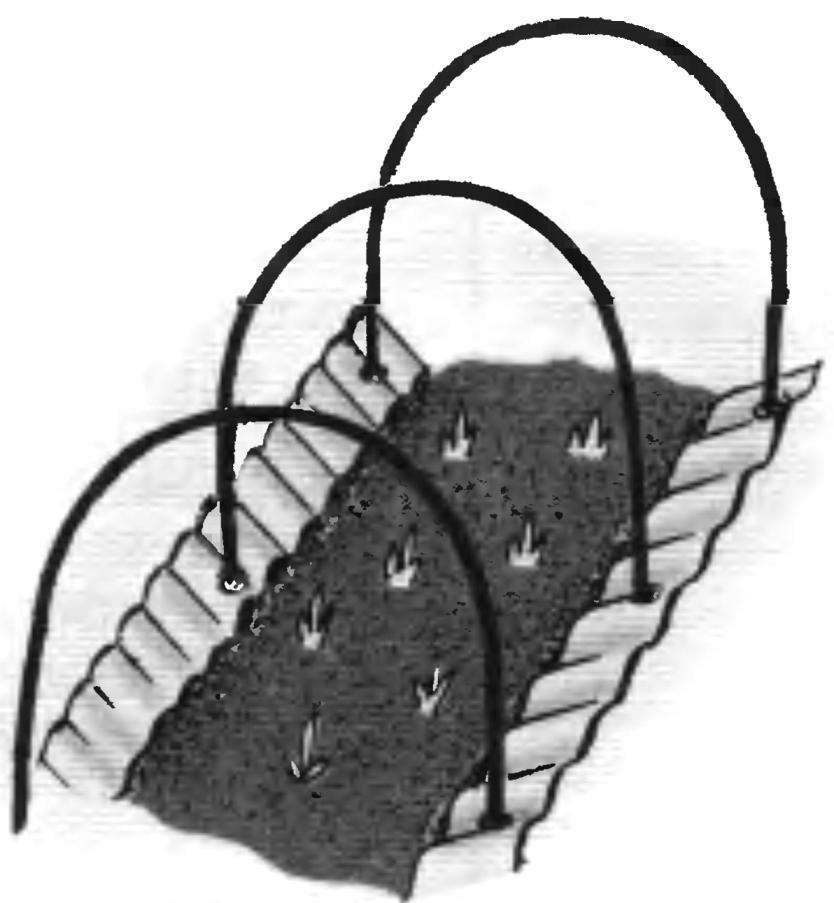 Plastic film Yes simple arc of wire or branches is here and ready temporary mini-greenhouse over the bed, covering the plant from spring vagaries of the weather. However, protecting from frosts, it is a kind of umbrella, depriving planting is desirable for germination of rainwater. But to slip on the sides of the greenhouse cut bands of slate, as in his hollows rain water will get inside, directly to the plant roots.
Recommend to read
INSTEAD OF A WEDGE
Love tinkering at leisure, often use the hammer and made sure that the mounting of the striker on the handle with a wooden or metal wedge is reliable. So I decided to make this...
UNUSUAL ELECTROLET
With a slight rustle of the blades of the propeller model took to the air. Passed one circle, two, three. All this is familiar today in many circles of our country guys raise flying...