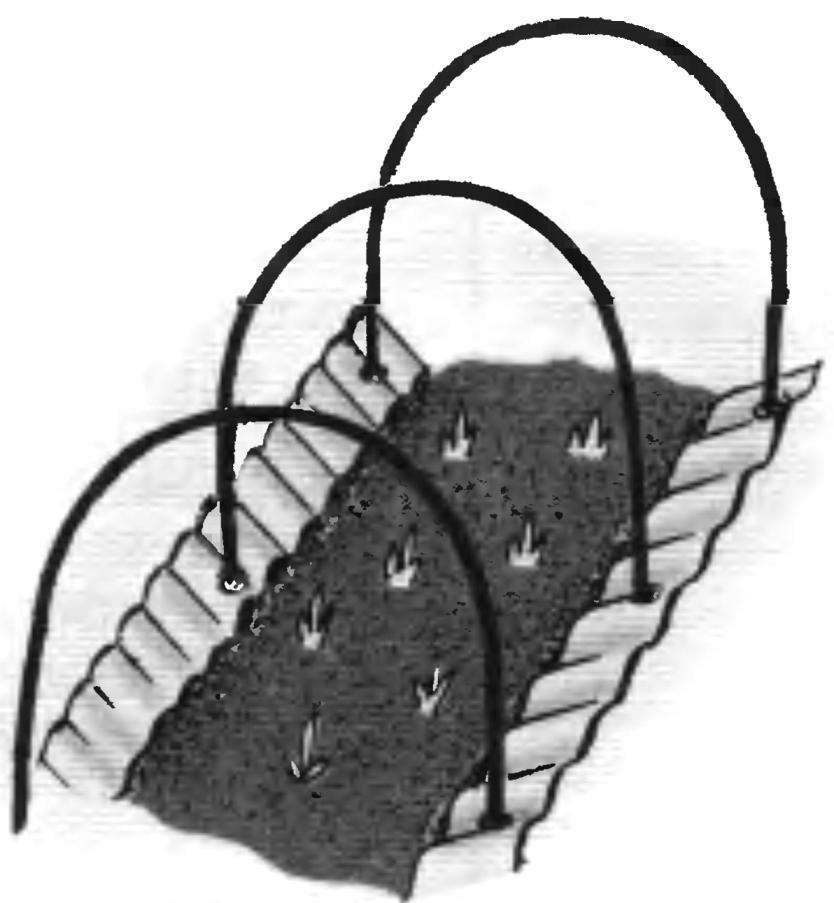 Plastic film Yes simple arc of wire or branches is here and ready temporary mini-greenhouse over the bed, covering the plant from spring vagaries of the weather. However, protecting from frosts, it is a kind of umbrella, depriving planting is desirable for germination of rainwater. But to slip on the sides of the greenhouse cut bands of slate, as in his hollows rain water will get inside, directly to the plant roots.
Recommend to read
FLAT GREENHOUSE
Four boards and four rails for the frame, door hinges and spring Yes, a piece of plastic film that is needed for making this simple greenhouses.
GREENHOUSE DOME
Gymnastic Hoop, four boards and plastic film — all that is needed for the manufacture of a simple greenhouse. Wraps cut in half and secured crosswise of the drilled holes of the frame of...