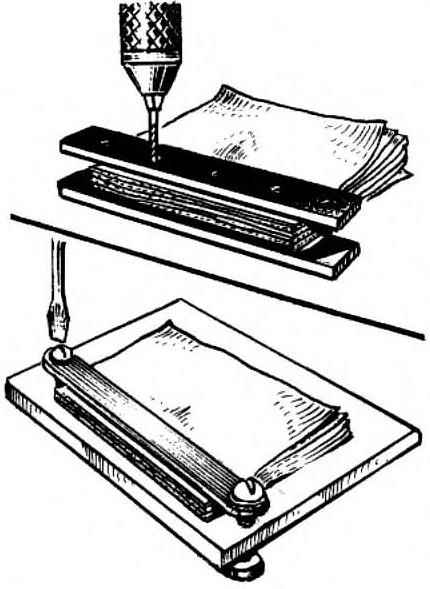 If your intention is to re-bind the dilapidated books of your library, it makes sense to produce here is a simple device used as a press for trimming the worn out edges of the pages. Only need a wooden Board base, metal plate (e.g., saw blade) and two bolts with nuts. To strengthen the spine plate made of plastic or wood need to have a number of holes to serve not only the press, but also as a conductor for nasverleny holes for the binding thread.
Recommend to read
RESCUE LINER
If your glasses plastic frame weakened and became ill hold, press the sticky side of a piece of tape to the end of arch or its supporting platform on the frame, and protruding edges are...
GRINDS RAZOR
What can you do safe razor? The question many will be surprised: of course, to shave, what else) well, ordinary bezopasni not so limited. This is easy to see, if you Unscrew it and use...