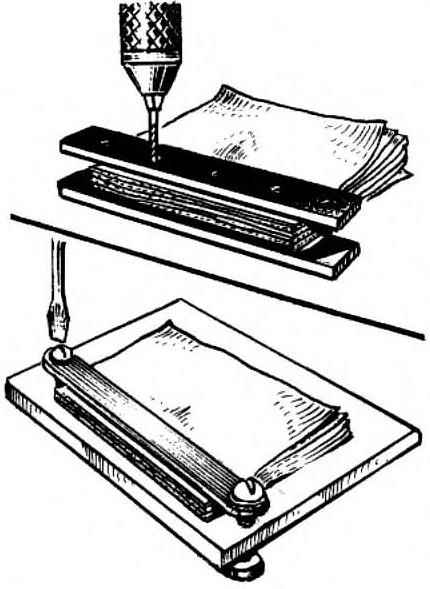 If your intention is to re-bind the dilapidated books of your library, it makes sense to produce here is a simple device used as a press for trimming the worn out edges of the pages. Only need a wooden Board base, metal plate (e.g., saw blade) and two bolts with nuts. To strengthen the spine plate made of plastic or wood need to have a number of holes to serve not only the press, but also as a conductor for nasverleny holes for the binding thread.
Recommend to read
BOX COLLECTOR
My good friend since high school, enthusiastically collected stamps, matchbox labels, pocket calendars. Now his collection continues to children, and himself, he left only one passion:...
TANKS FOR SELF DEFENSE
The self-defense forces — the so officially called armed forces of modern Japan. In accordance with the Potsdam Declaration in 1945, the Japanese army was disarmed and demobilized. 30...