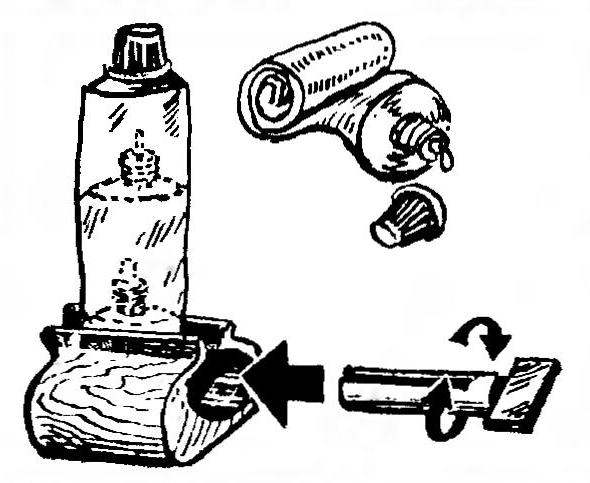 This simple device facilitates the use of any tube, helping to squeeze it evenly and gently. It consists of a base in a hole which is inserted the tube, and turning a key with slit for exciting a planar end of the tube. The base and key are made of wooden bars of appropriate dimensions. Their interaction is clear from the figure.
Recommend to read
ISOTTA-FRASCHINI TIPO-8A
World renowned Italian firm Isotta-Fraschini, founded and 1900 H Isotta and the brothers Fraschini, initially engaged in sale of cars. However, after a few years it organized the...
THE FIRST STEP IN ELECTRONICS
Electronics today referred to as the catalyst of scientific-technical progress. It is really hard to find the field of science or engineering, not electronic engineering. Natural...