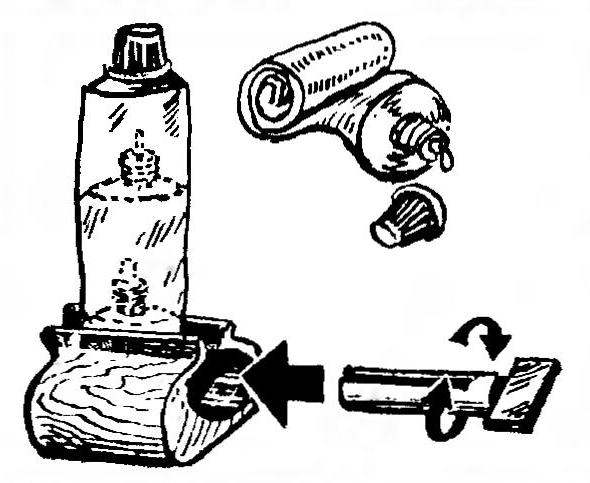 This simple device facilitates the use of any tube, helping to squeeze it evenly and gently. It consists of a base in a hole which is inserted the tube, and turning a key with slit for exciting a planar end of the tube. The base and key are made of wooden bars of appropriate dimensions. Their interaction is clear from the figure.
Recommend to read
NAILS -SAFER
Unneeded hole in the wooden partition or details it is easy to putty. However, such a tube may eventually shrink or crack and fall out. This does not happen, if before applying the...
THROUGH THE BAR
It is not easy to drill pipe, clamped it in a vise and nukernel. The task will be made easier if you resort to using a small block of wood. It is administered in the Vice with the tube...