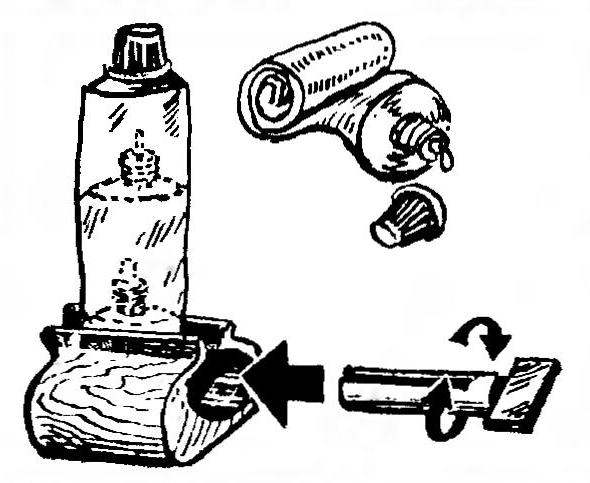 This simple device facilitates the use of any tube, helping to squeeze it evenly and gently. It consists of a base in a hole which is inserted the tube, and turning a key with slit for exciting a planar end of the tube. The base and key are made of wooden bars of appropriate dimensions. Their interaction is clear from the figure.
Recommend to read
GARLAND ON THE MAIDEN…
New year without snow Maiden — not a holiday. Precursor to new joys and happiness appears charming dadomo-pink granddaughter: as always, your wonderful sparkling outfit. And let it...
QUICKLY AND ACCURATELY
Troublesome activity, building profiles of the wing flying model aircraft. We have to count tens and hundreds of the coordinates of the ribs in accordance with the selected size of the...