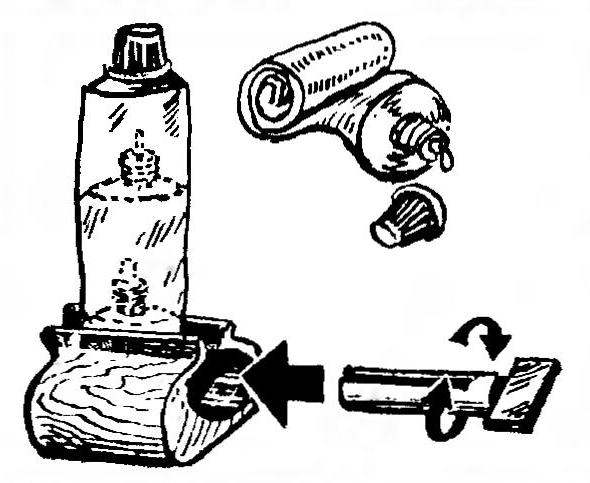 This simple device facilitates the use of any tube, helping to squeeze it evenly and gently. It consists of a base in a hole which is inserted the tube, and turning a key with slit for exciting a planar end of the tube. The base and key are made of wooden bars of appropriate dimensions. Their interaction is clear from the figure.
Recommend to read
TUBE LOCK
When connecting parts of the piping or hydraulic system, connect the tool to the pneumatic system or an irrigation hose at the joints not to do without special connector — threaded...
MICROMELIA
After reading in the "M-K" on the continuation of the contest "Small mechanization", decided to take part in it. I propose a simple and compact micromelic. About the size can be judge by...