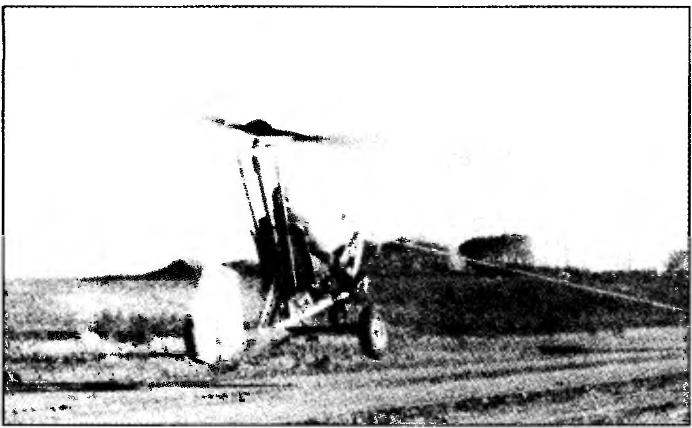 Among all the aircraft of interest to Amateur designers, the most affordable, nairne, gyroplanes. Usually, this simple and relatively cheap machine, because from a purely aviation materials in their manufacture are required, except that dural profiles, and a limited number. The design of such aircraft proposed to the readers of the magazine air force Colonel, retired Professor of a Moscow University p. MERKULOV.
In the publication "flight in the gyroplane" ("modelist-Konstruktor" No. 11'01), he explained the technology of construction and commissioning of the gyro-glider, and on the basis of his rich flying experience, gave practical recommendations for the pilot of this rotorcraft. In addition, he promised to tell about how a simple by motorized glider. Today our author is fulfilling its promise.
After the gyro-glider built and developed his piloting, is quite natural the desire to transform it into a proper autogyro with the possibility of free flight. This requires the engine and pusher propeller.
One embodiment of such a conversion using a 2-cylinder air-cooled engine of the motorcycle "Dnepr-10", although it is possible to use engines and from Izhevsk motorcycles.