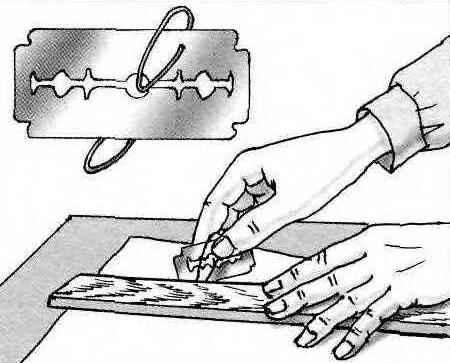 Even when the blade cut along a wooden ruler — there is no guarantee that the edge, huddling, does not crash or find yourself on it.
This will not happen if the shaver to wear a paperclip as shown: she cut off the blade from the line and the cut goes right.
Recommend to read
MEASURES THE BOLT…
To permit sheet metal, need metal shears and a line with the Scriber for drawing cut lines. And if you can see the curved workpiece? Use the bolt or stud of suitable length, as shown in...
NOV OLD RAZOR
The "grandfather" safety razors, which have long ceased to use it, there's one valuable part, of which it is possible to use for other purposes — it clip. Unscrew the components, remove...