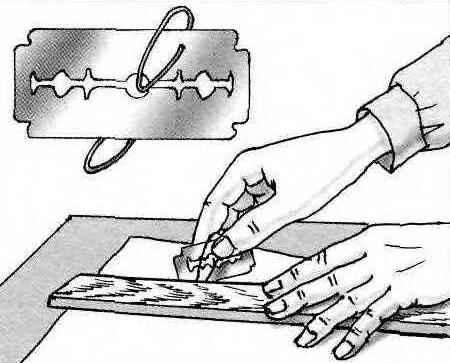 Even when the blade cut along a wooden ruler — there is no guarantee that the edge, huddling, does not crash or find yourself on it.
This will not happen if the shaver to wear a paperclip as shown: she cut off the blade from the line and the cut goes right.
Recommend to read
HELP OUT THE BENCH
If you require something urgently to cut off a trestle at hand was not. Turn it over as shown and ready improvised trestles. You can say that the bench legs come in different designs,...
DRAWING TABLE
Lightweight, foldable, occupying little space in the house, drawing a table can be made of chipboard or plywood with a thickness of 15-20 mm. Due to the simple design it is easy to do at...