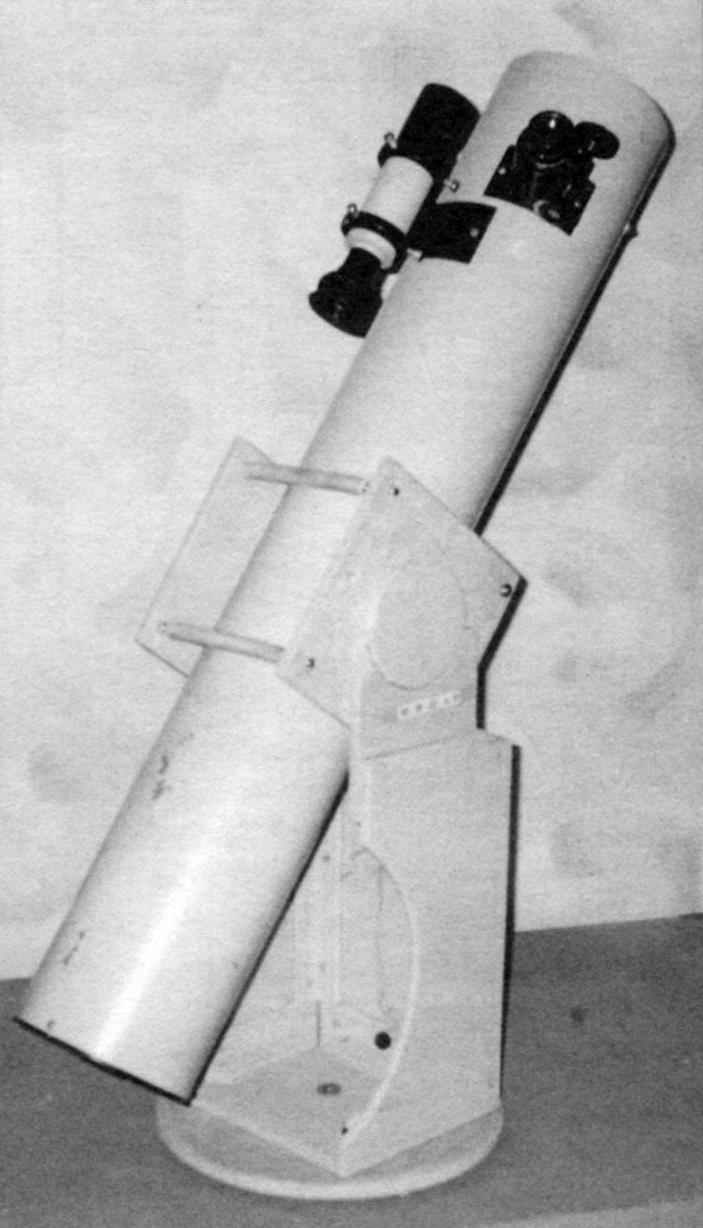 Observation of the night sky in the city, especially in the metropolis, can not give pleasure to the true lovers of astronomy: sudden changes in temperature, smog and the night lighting of streets and buildings lead to instability and distortion produced in the telescope image. Therefore, many people prefer to indulge his hobby outside the city, in nature.
But not everyone has a dacha where it would be possible to keep the necessary equipment, or personal vehicle in order to get to the place of observation. And weight portable Amateur telescope complete with Equatorial mount considerable, and much of that weight falls on the mount (tripod and fixture for mounting and pointing of a telescope).
I'm fascinated by astronomy, he set out to make a marching version of the telescope to the whole kit fits in a backpack and can be transported on a Bicycle.
Base future installation was finished tube with optics from the telescope TAL-1 made by Novosibirsk Instrument-making plant: main mirror diameter – 110 mm, intensity of 7.3, the focal length 805,85 mm. the weight of the entire telescope – 20 kg, including the pipe – about 5 kg.
From heavy factory mount had to be abandoned and replaced with homemade. During the development and manufacturing of I was guided by the recommendations contained in the work of the famous American popularizer of astronomy John Dobson's "How to build a homemade telescope". The book shows the sizes of the mounts for telescopes with a primary mirror diameter of 8″ and 10″. Since TAL-1 primary mirror 2 – 2.5 times smaller (approximately 4″), in the design there have been some adjustments without changing the principles of construction of the mount.