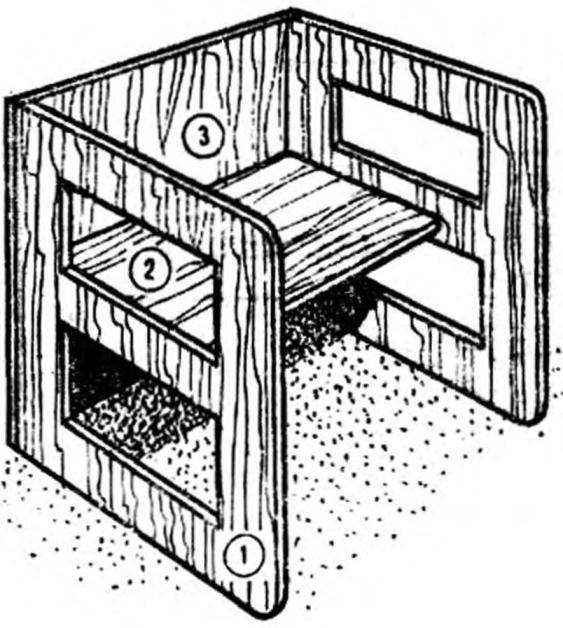 For the kid everything that surrounds it, is perceived as a game. Not accidentally designers of children's furniture often try to solve it as a toy. Here is an unusual chair offers the tinkerers, the French magazine "System D". Flipped back up, he turns to the Desk, tilted back down, becomes a kind of house with two Windows; a few of these items it is easy to make a train or truck.
The chair design is the simplest. It consists of four parts: a back, two sidewalls and seats. They can be made from a sheet of chipboard or thick plywood (15-20 mm): panel size 400×400 mm will go to the back, the other, 250×384 mm — seat and two 360X400 mm — sidewall. In the latter is cut out two Windows, and the bridge between them is chosen in a groove or is drunk: here the glue is inserted into the seat panel. With the side it connects using plug-in round thorns with adhesive or screws (in pre-bored holes of a smaller diameter).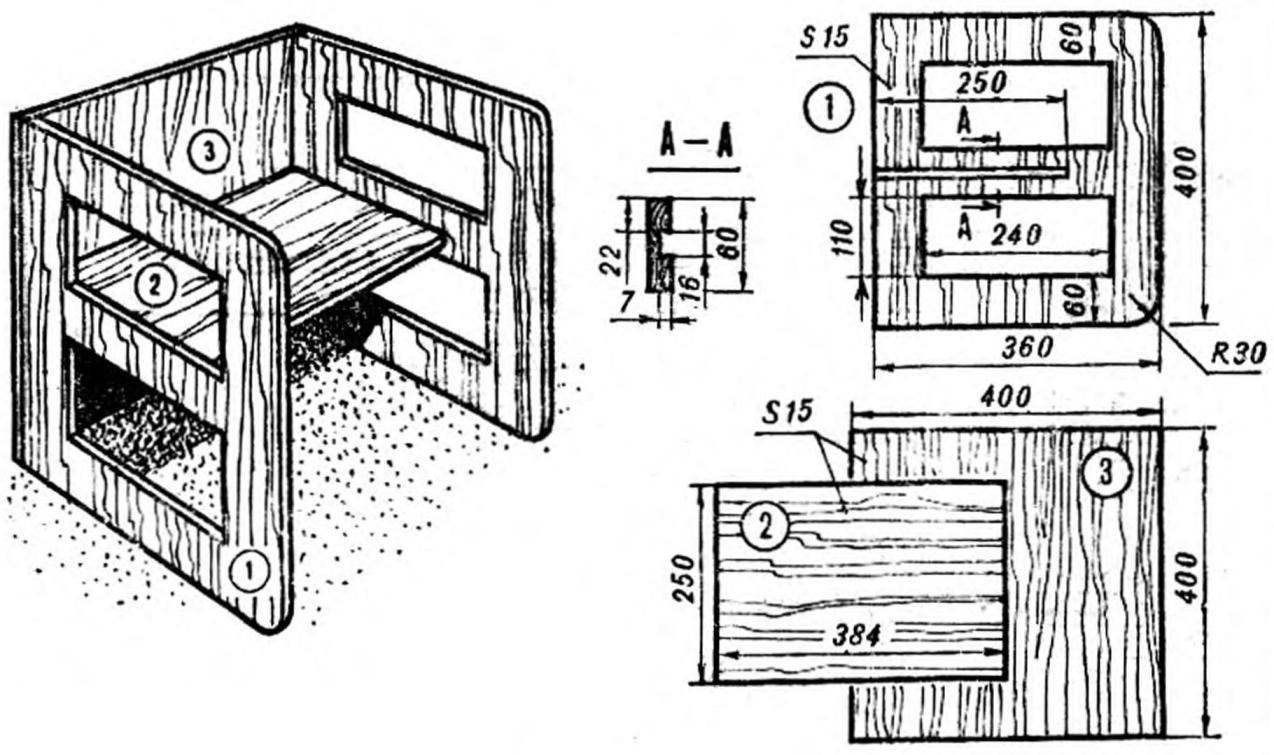 Universal module:
1 — side, 2 — seat, 3 — back.
Ready-made items or their parts before Assembly be sure to painted enamels, better light, or varnished.
Recommend to read
THE BATTLE OVER THE FOREST GLADE
Kordovye aircraft models — the most popular among modelers. First among them is "air fighters". And it is clear. The airfield may be a stadium, any forest or meadow flat area with a...
PRESERVED BEARINGS
The good master is always a stock of various parts, components, metal fasteners. But often to keep them all accounted for in the raw unheated outbuildings: the barn, the loggia or the...