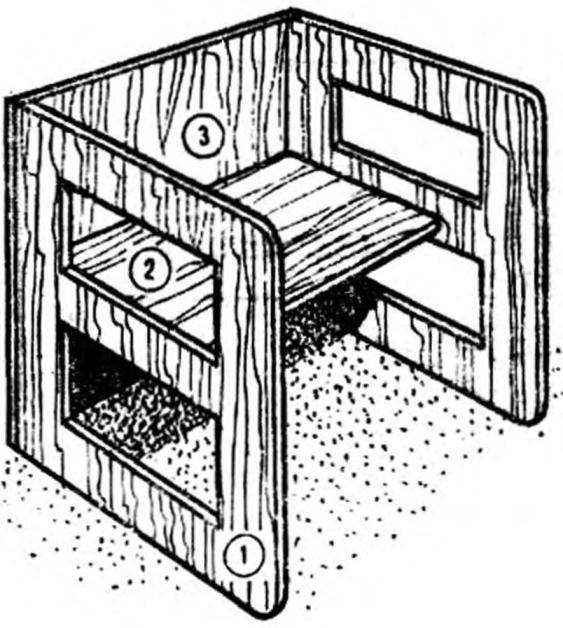 For the kid everything that surrounds it, is perceived as a game. Not accidentally designers of children's furniture often try to solve it as a toy. Here is an unusual chair offers the tinkerers, the French magazine "System D". Flipped back up, he turns to the Desk, tilted back down, becomes a kind of house with two Windows; a few of these items it is easy to make a train or truck.
The chair design is the simplest. It consists of four parts: a back, two sidewalls and seats. They can be made from a sheet of chipboard or thick plywood (15-20 mm): panel size 400×400 mm will go to the back, the other, 250×384 mm — seat and two 360X400 mm — sidewall. In the latter is cut out two Windows, and the bridge between them is chosen in a groove or is drunk: here the glue is inserted into the seat panel. With the side it connects using plug-in round thorns with adhesive or screws (in pre-bored holes of a smaller diameter).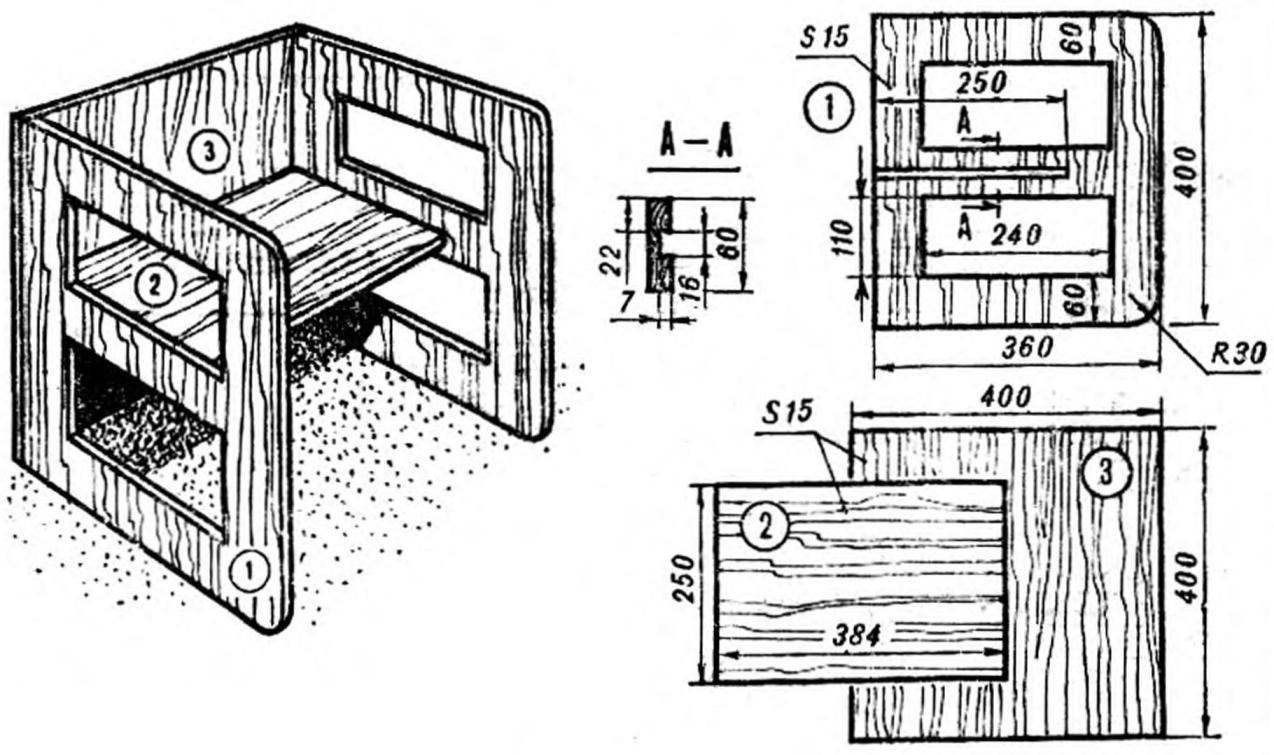 Universal module:
1 — side, 2 — seat, 3 — back.
Ready-made items or their parts before Assembly be sure to painted enamels, better light, or varnished.
Recommend to read
"SKEWER" FOR THE FILM
Widely used by gardeners and farmers plastic film is good in summer, but can not tolerate the winter cold with snow and winds crack and break, so autumn is required to remove it into the...
SAWING — DIE
Fans decorative fretwork jigsaw know: saws, fragile, broken — will not save enough! However, why not stock up? Not only by the saws, and a simple fixture to make them. The originality...