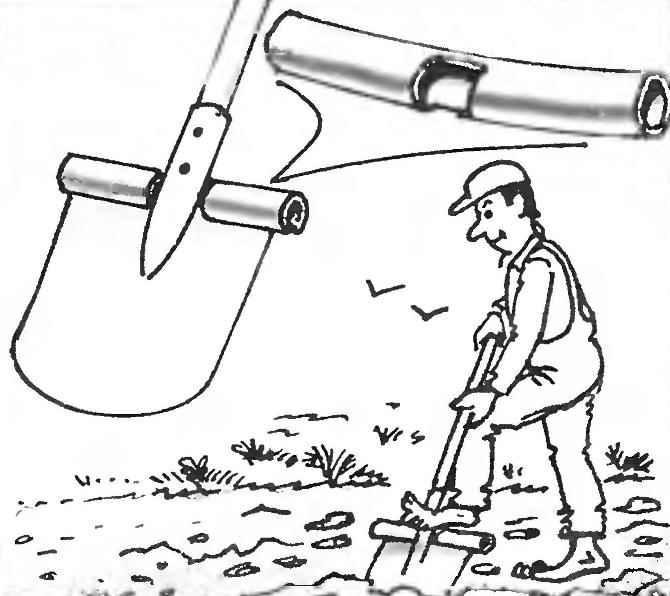 The soles of the feet when digging the ground, will not be so uncomfortable if the shoulders of the shovel to pull the trim rubber or plastic garden hose.
During operation, the hose is not slipping, the nozzle should be made from a single piece, having in the middle a cutout for the shaft.
Recommend to read
Takeoff without… spiral
The competition rules for models raketoplana prohibit use for take-off surface, creating aerodynamic lift. Flight model can be scored if, at the time the hoist is used only reactive SIPA...
TWO-WHEELED BENCH…
Two wide boards and two old wagon wheels — that's all that is required for the manufacture of unusual garden-country bench. Boards are nailed to the wooden spokes of the wheels, and the...