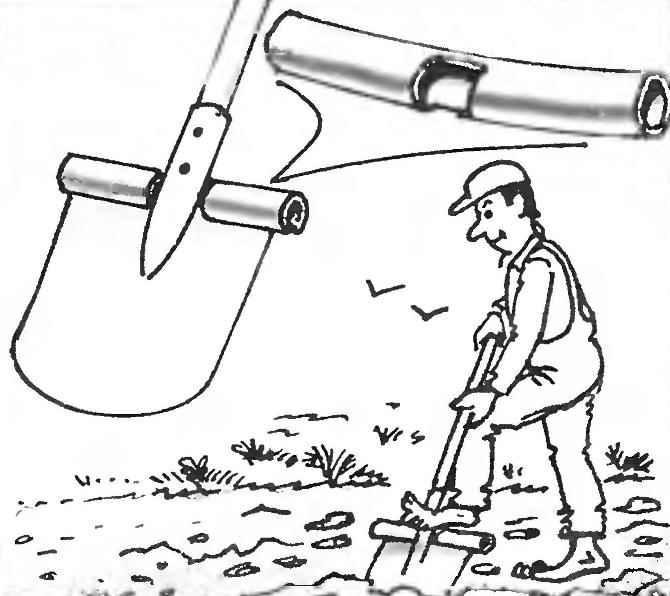 The soles of the feet when digging the ground, will not be so uncomfortable if the shoulders of the shovel to pull the trim rubber or plastic garden hose.
During operation, the hose is not slipping, the nozzle should be made from a single piece, having in the middle a cutout for the shaft.
Recommend to read
"TONGUE" WITH A SECRET
Quite often it happens that the "tongue" sneakers or shoes "has a habit of running away" to the toe thereby causing great inconvenience to the owner. None of this will happen if the...
SMELLS – IN THE TRAP
A fertile place for home master in any house is the kitchen - there is always something to make that easier, more comfortable or just prettier. And the need there is in every house,...