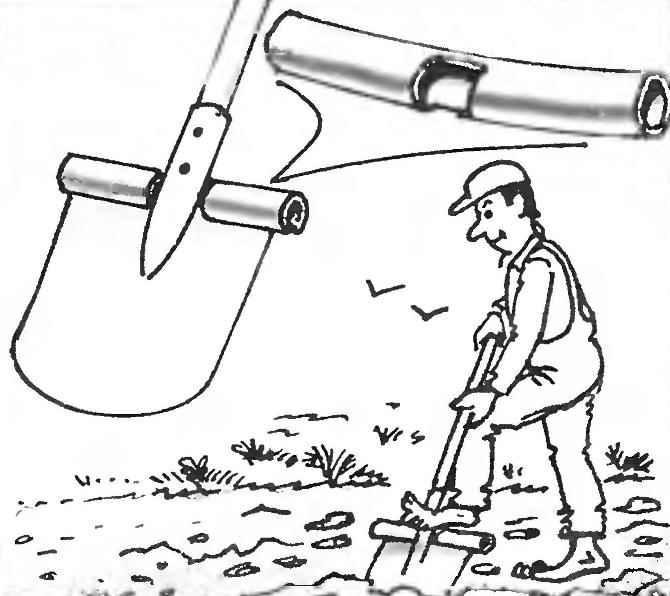 The soles of the feet when digging the ground, will not be so uncomfortable if the shoulders of the shovel to pull the trim rubber or plastic garden hose.
During operation, the hose is not slipping, the nozzle should be made from a single piece, having in the middle a cutout for the shaft.
Recommend to read
PILOTAGE: MANEUVERABILITY PLUS STABILITY
The attention of many modelers are attracted to the photos ("M-K", No. 10, 1979) on the international competition teams of the socialist countries on aviamodelling sports. The editors...
THE KEY LABELED
Clever locks are supplied with a no less intricate keys, which in contrast to the traditional plain old no beard, clearly suggests the correct position of the key when inserting it in...