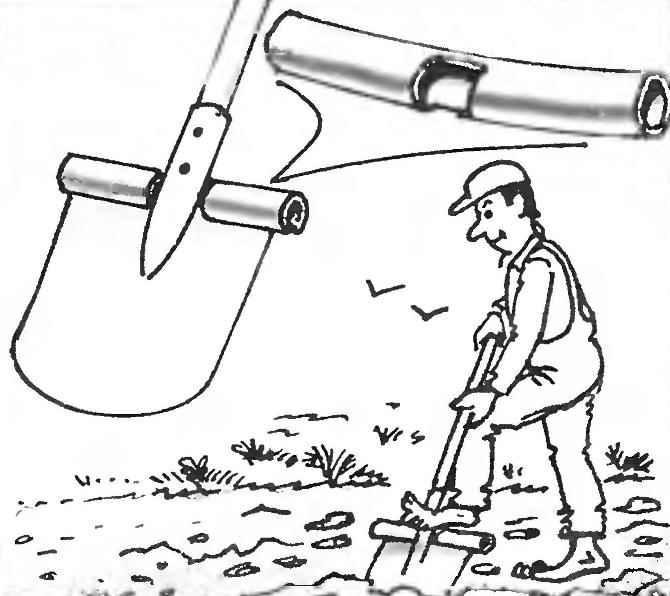 The soles of the feet when digging the ground, will not be so uncomfortable if the shoulders of the shovel to pull the trim rubber or plastic garden hose.
During operation, the hose is not slipping, the nozzle should be made from a single piece, having in the middle a cutout for the shaft.
Recommend to read
CRASHCATCHER
A good assistant hostesses will be crashcatcher for cans with screw locking. To make it simple: two bars must be screwed pieces of steel channel, and one of them should be wearing rubber...
PUT THE SHEET
Such works a lot on the plot, and on a garden; you have delivered you the fertile land, sand, fertilizer or coal — in all cases it is necessary to work with a shovel. The task is much...