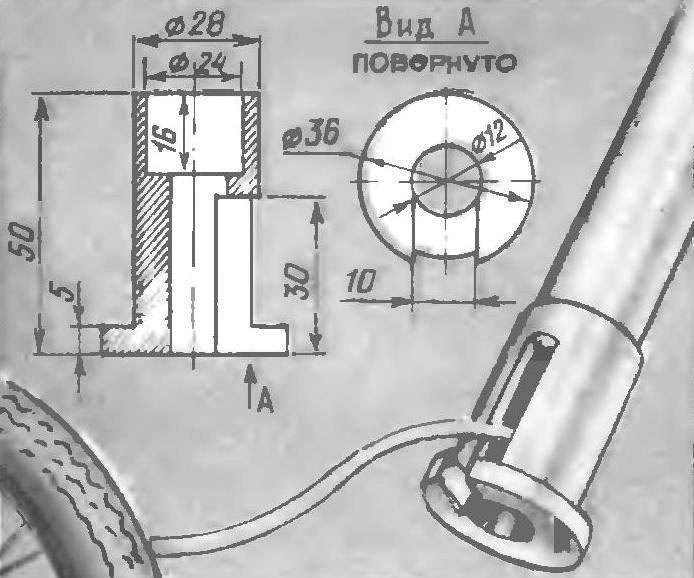 All cyclists know how uncomfortable to pump up the tire pump that comes with the bike. To facilitate this task, I from aluminum bar machined to the console, which allows during operation to install the pump vertically. In the transport position, the pump together with the prefix is fixed on the frame.
R. SHAMSUTDINOV, Naberezhnye Chelny
Recommend to read
WHEN THE ANGLE IS NOT A PUNISHMENT
Sand the angle of the junction of the wooden parts is a handful. However, the operation is much easier and faster if use the bar, one face of which is cut down at an angle of 45°: wrap...
ON THE BICYCLE FROM THE CAR
Automotive pump, of course, performance bike, but they (if the pump is to the old bike) unequal valves, which eliminates the possibility of replacement. Small adapter to motor valve will...