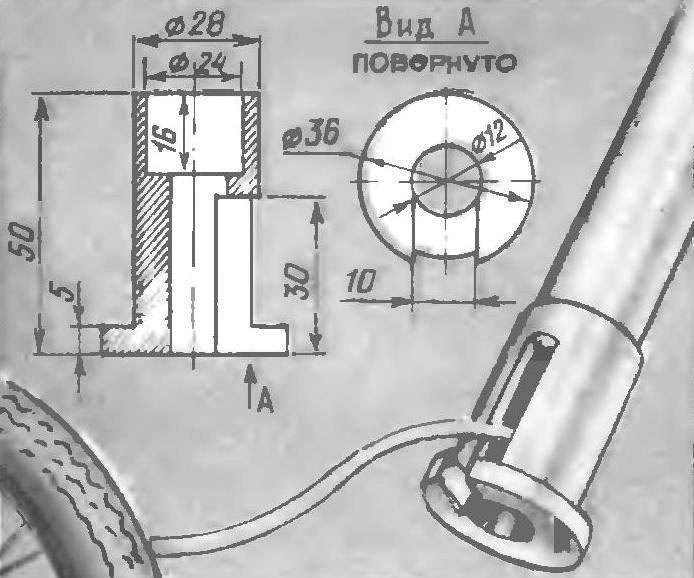 All cyclists know how uncomfortable to pump up the tire pump that comes with the bike. To facilitate this task, I from aluminum bar machined to the console, which allows during operation to install the pump vertically. In the transport position, the pump together with the prefix is fixed on the frame.
R. SHAMSUTDINOV, Naberezhnye Chelny
Recommend to read
LINOLEUM AND MYTHS ABOUT HIM
One of the oldest and most common flooring in our country — the linoleum. Over time, this popular material have changed and improved, but in the memory of buyers are still alive old...
FOR BUSINESS AND TRAINING…
This bike has unusual pattern and drive: two steering wheels, instead of rotating the pedal — levers. The force on the chain is transmitted when a cyclist privste from the saddle. And of...