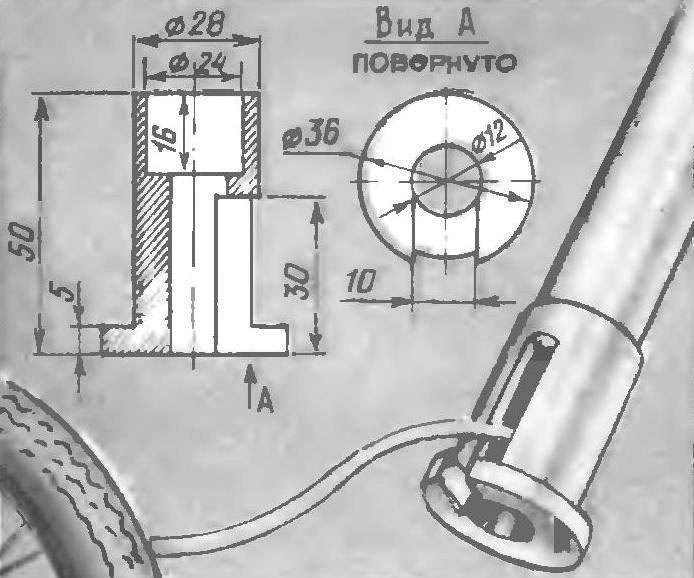 All cyclists know how uncomfortable to pump up the tire pump that comes with the bike. To facilitate this task, I from aluminum bar machined to the console, which allows during operation to install the pump vertically. In the transport position, the pump together with the prefix is fixed on the frame.
R. SHAMSUTDINOV, Naberezhnye Chelny
Recommend to read
SEWING MACHINE IN NEW ROLE
First of all we should warn all those who want to do the same spinning wheel that required minor changes in the sewing machine does not affect its appearance and, importantly, does not...
SHAKES APERTURE
We offer homemade compressor is designed for use in the home. With its help you can quickly and efficiently carry out paint work or the pump wheel of the car. The compressor consists of...