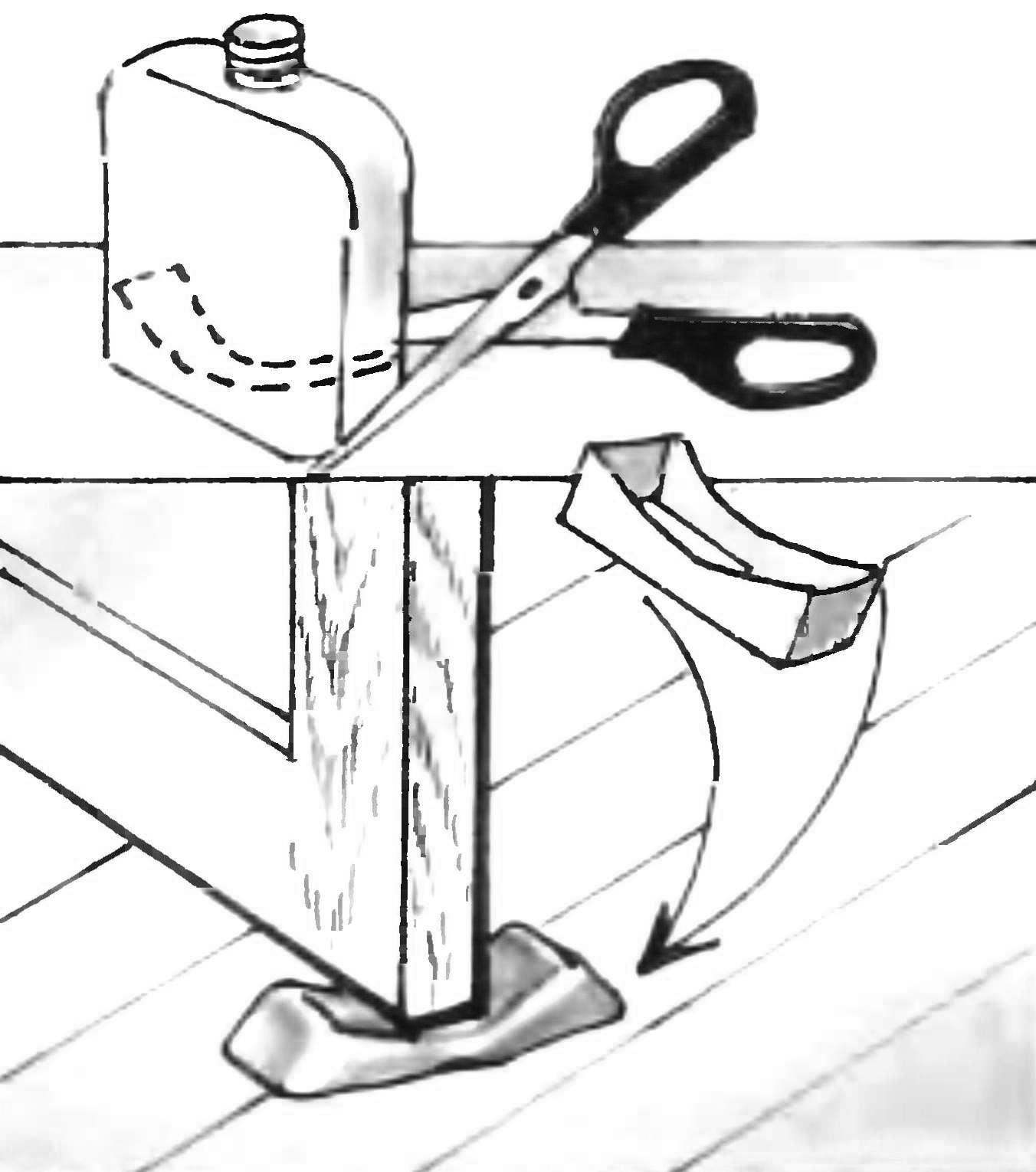 The door to the apartment slammed from drafts, there are many clever and simple tools. Here's another one — eksportnogo of execution: cut off from any soft plastic bottle bottom part to slip under the door leaf. Will hold securely.
Recommend to read
Tricopter with a video camera
I spent all summer with her son, a soldering iron and Arduino IDE, not in the field with a copter, so now my free translation of article Swede David Windscale (David Windestål, I hope...
DISTURBER
The electric signal amplitude decreases rapidly — within 2-4 s after pinch the strings, it accounts for only 20-30% of the maximum level. At the same time changing the tone color of the...