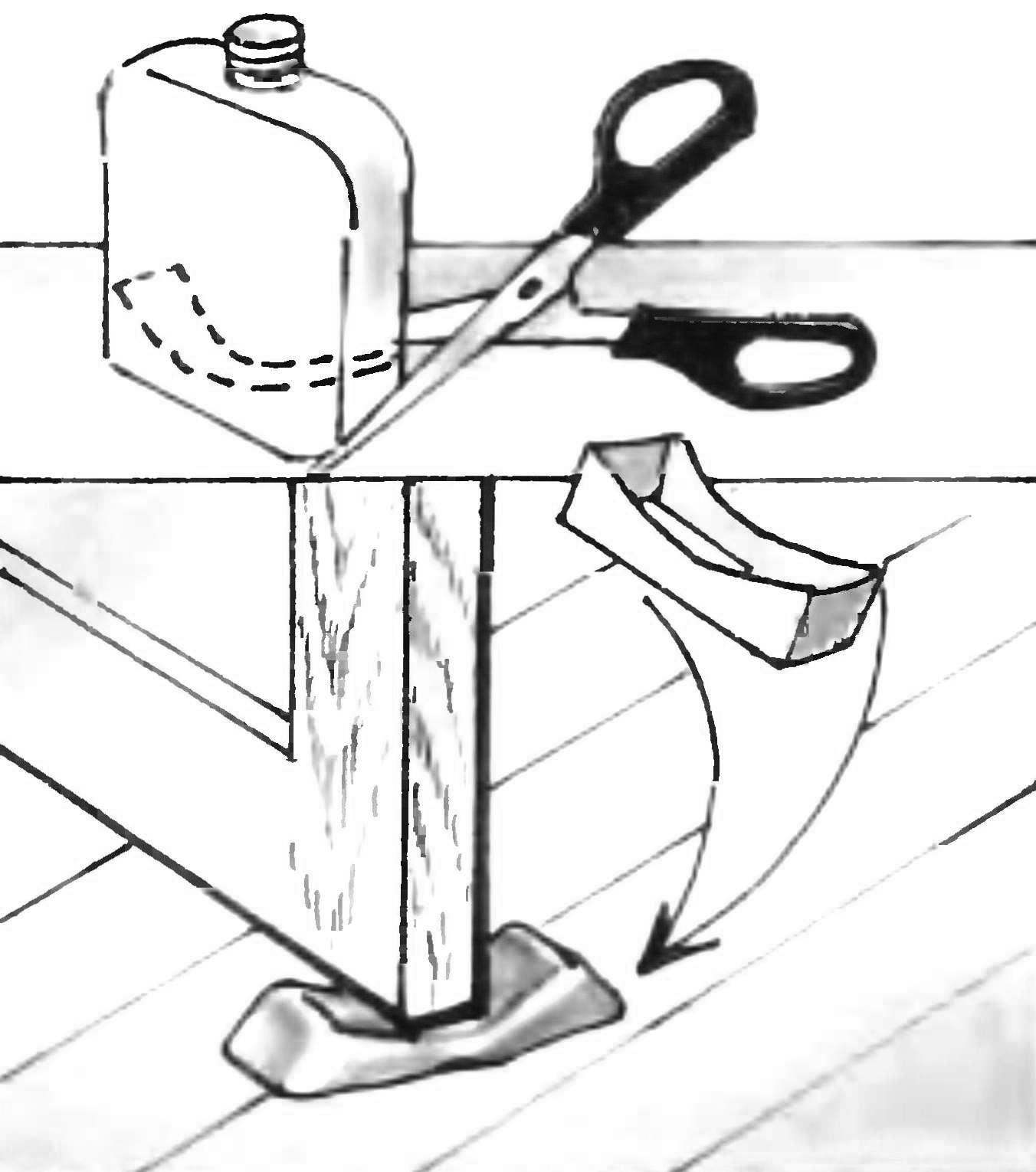 The door to the apartment slammed from drafts, there are many clever and simple tools. Here's another one — eksportnogo of execution: cut off from any soft plastic bottle bottom part to slip under the door leaf. Will hold securely.
Recommend to read
…THEN, AND ONE
To remove the door from its hinges is not a problem even one. But to hang it in place quite difficult and with the assistant - it is hard to get both at the same time hinges on...
WITHOUT A FUNNEL
Now in use many soft plastic bottles, cups, jars. To all the other advantages of such packaging is the fact that with its help. you can drink fluids in narrow vessels even without...