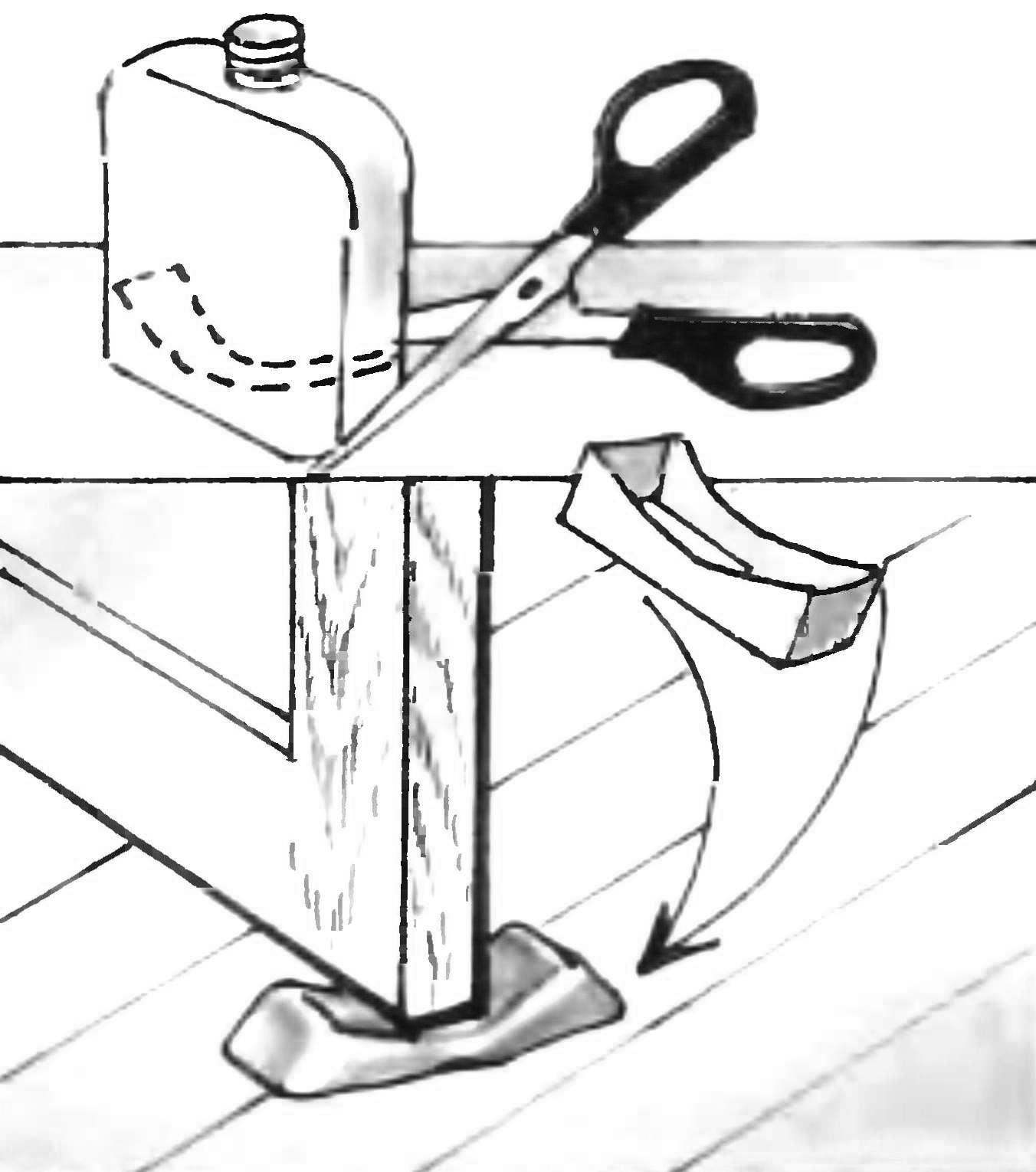 The door to the apartment slammed from drafts, there are many clever and simple tools. Here's another one — eksportnogo of execution: cut off from any soft plastic bottle bottom part to slip under the door leaf. Will hold securely.
Recommend to read
USLUZHLIVYE BRUSH
To clean the inside of the tube or a long narrow cavity is not so simple. This can help "brush" like how to wash their bottles, only to make it necessary from segments of a steel cable....
ETERNAL MILL
Yes, how would it work, no matter how perithecial — it does not decrease! To maintain a times a predetermined diameter with high accuracy allows her to design feature.   Depot...