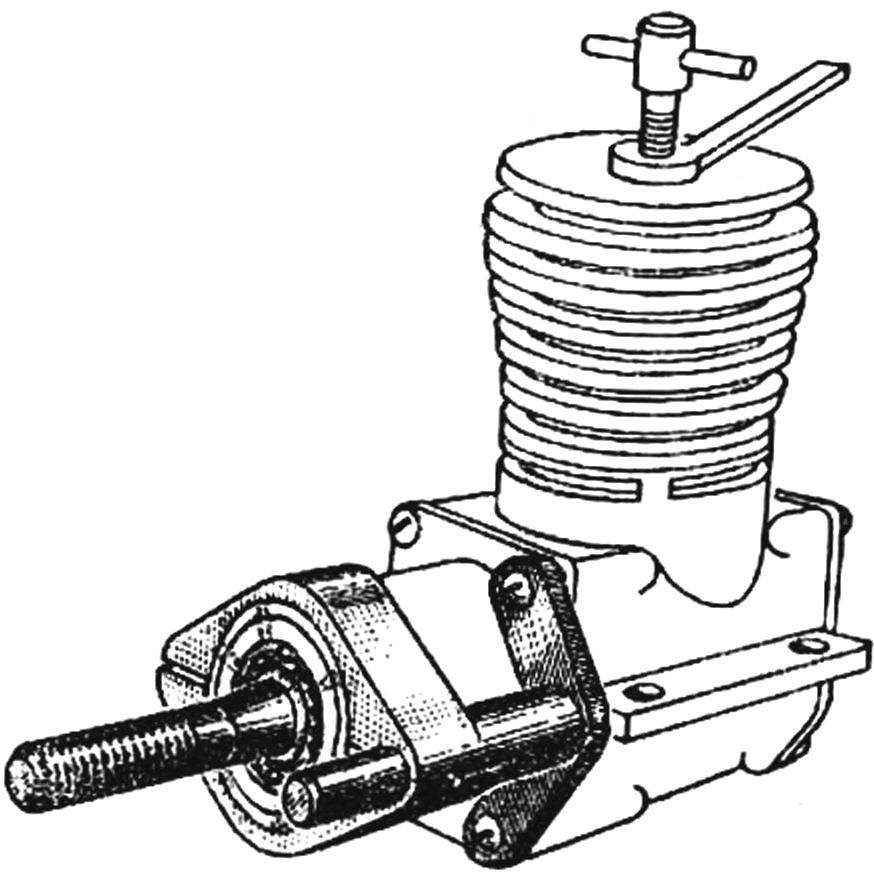 To run the motor manually? And fingers will discourage, and not always with a half-turn wind up cranky diesels. And the competition time limit to run very hard. Did not fit in the allotted minute — and-goal instead of numbers in judicial protocols appear null.
The winners are those who runs the motors manual starter unit, consisting of a multiplier and the flywheel. Unfortunately, this device is quite difficult to manufacture, besides it is bulky and heavy. Can you make an easier starter?
In recent years, some modelers to winding engines used with success… notched rail. Thin steel strip rail, textolite inserted into the handle and is engaged with a gear mounted on the motor shaft. A jerk of the hand and the engine usually starts.