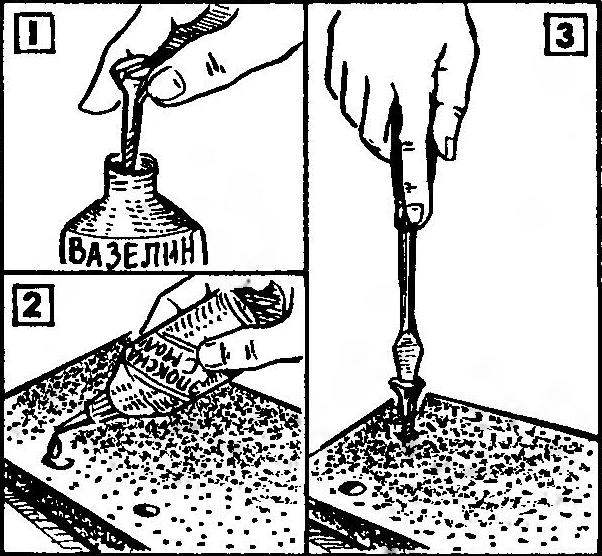 It is known that in friable material such as drywall or particle Board, the screws holding bad and under load falls. However, it will bind details not worse than a bolt with a nut, if properly prepare the hole for the screw with epoxy. For this purpose the screw is pre-coated with any oily grease (tsiatim, grease, vaseline), and in a hole dug in "epoxy". Then screwed the screw before final curing of the resin several times to twist as if forming for him the thread.
A. KUZIN, electrical engineer, Ekaterinburg
Recommend to read
THE BOLT CAP
Under certain operating conditions (e.g., vibration) threaded connections progressively'm quite unhinged by it. To avoid this, do not have to screw the lock nut: its role can play and a...
HOW TO SHORTEN THE BOLT
To shorten a long bolt or stud, such a task is not so rare encounter tinkerers. In order not to damage the grip of the thread, I suggest to use a simple tool, which is a metal strip 5-10...