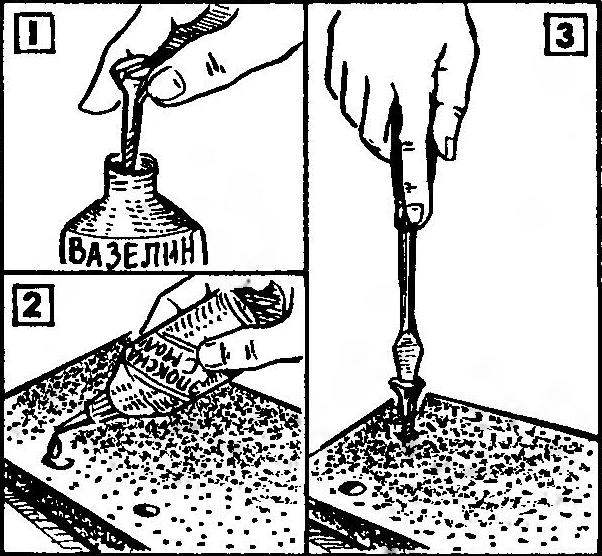 It is known that in friable material such as drywall or particle Board, the screws holding bad and under load falls. However, it will bind details not worse than a bolt with a nut, if properly prepare the hole for the screw with epoxy. For this purpose the screw is pre-coated with any oily grease (tsiatim, grease, vaseline), and in a hole dug in "epoxy". Then screwed the screw before final curing of the resin several times to twist as if forming for him the thread.
A. KUZIN, electrical engineer, Ekaterinburg
Recommend to read
"DON QUIXOTE" YAROSLAV YANOVSKY
Amateur microelectroni becomes more and more tangible scale. We can safely say that the passions of individuals it has become a new and, moreover, a massive kind of scientific and...
"TEMP" IS GAINING SPEED
Set-veteran "Temp", intended for beginners avtomodelistov still ENT breeding facility for numerous upgrades. Some of them have already been reported in "M-K". However, no one mentioned...