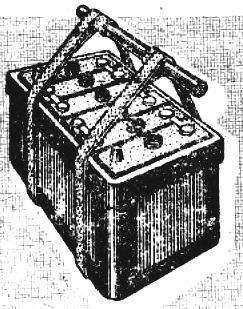 No matter how small portable power supply network of the car — the weight is nevertheless solid. Very rare, but it will let you know when the battery it is necessary to remove, transfer, charging or replacing a new one. Yes and no handles: case like and does not provide for such operations. Pattern Luggage straps here such device, and to transfer the battery will become easier. Belts can be canvas, synthetic leather or a strip of metal from containers, with loops on the ends or annular.
Recommend to read
THE MAST ON THE ROOF
It is probably impossible to imagine a contemporary house without radio and television. But for good reception of distant stations, TV channels (as well as for individual...
TWO SIZES AT ONCE
Gennady Krivopalov from Kuibyshev offers to make a clamp for the metal line. This device essentially has a new tool, you can use a square to lay parts flat and control immediately in...