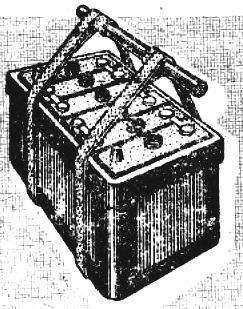 No matter how small portable power supply network of the car — the weight is nevertheless solid. Very rare, but it will let you know when the battery it is necessary to remove, transfer, charging or replacing a new one. Yes and no handles: case like and does not provide for such operations. Pattern Luggage straps here such device, and to transfer the battery will become easier. Belts can be canvas, synthetic leather or a strip of metal from containers, with loops on the ends or annular.
Recommend to read
BALL PUNCH
When working with imitation leather or thin skin, which are often used for the models or devices, there is a need in the holes of small diameters. In these cases, rescue of a homemade...
UNDERWEAR CARBINE
Clothesline, even if she is of synthetic fibres if left on the street, quickly becomes unfit for use. And every time to make and to tie-to untie troublesome. The matter is simplified if...