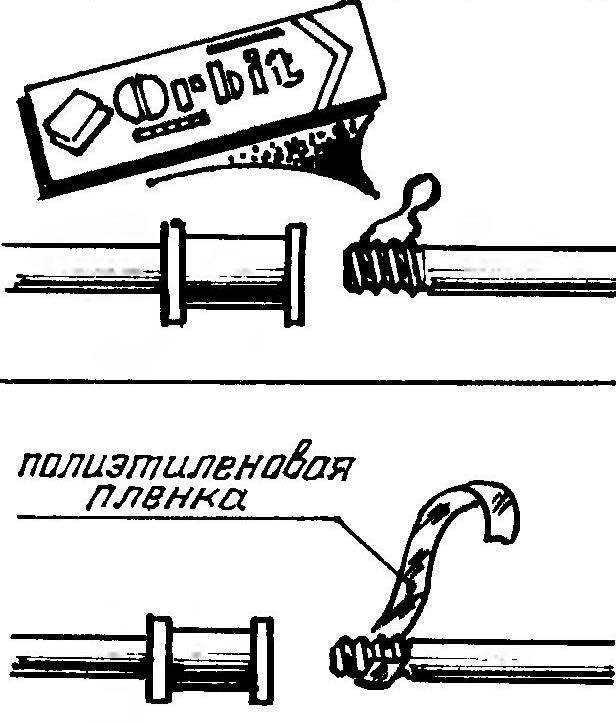 When installing water pipes plumbing is usually seal the threaded joints with oakum, hemp or heavy-bodied paint. In recent time there appeared a lot of sealants and seals of the film, however, not always this "chemistry" is at hand, In such cases, you will come to the rescue… the usual chewing gum — or rather, what was left of it, disappears when "unique robust flavor". A good sealant is a plastic film. Cut from the package, the strip width 15 — 20 mm, then wrap it the threaded part of the pipe and then thread on her sleeve. The tightness of the joint usually turns exactly.
Recommend to read
HEM? SIMPLE!
Make the owner decided to upgrade Drapes or curtains and hem the edges of the new panels, here's a gift: fold out metal school lines some kind of clothespins. They will bring and will...
WITH THE "GOOSE" IS NOT DRIPPING
In domestic faucets-bathtub faucets have a swivel pipe ("goose") as a used seal rubber ring. Over time, it is embedded abrasive particles contained in the polluted water, and at every...