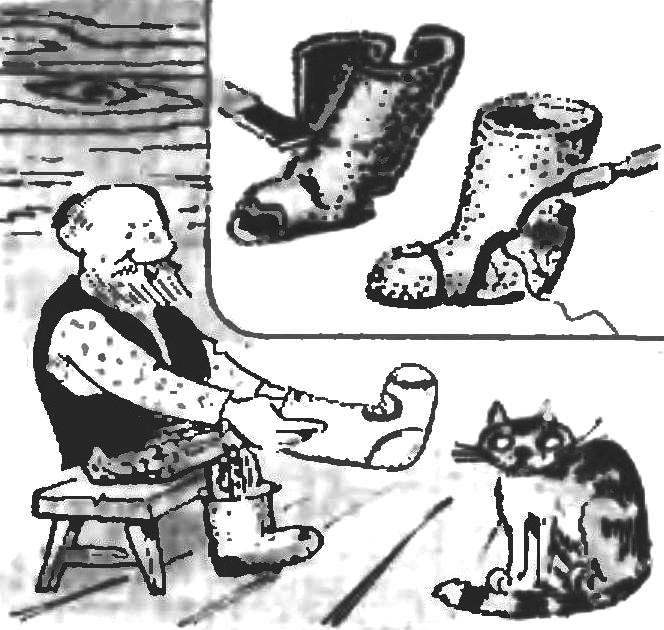 Did not dare to write in a journal until I met a few tips, which at the time he thought of and successfully used. So we are — with a mustache? I am sending your advice on how to repair leaky boots. Sure: in the present life for some is important (of course, do not mean urban residents).
I had two pairs of leaky boots. One of them, worse, cut "material" to restore the other pair. Every boots would have wrapped the obtained blanks, cut them where necessary to ACC, and "sewed" …a soldering iron: fused flagella from nylon stocking—dratwa and but it took.
A. URYASEV, S. beloreche, Ryazanskaya obl.
Recommend to read
ACCURATE THERMOMETER
Now appeared in the sale of electronic thermometers showing both the temperature in the room and outside the window, and very accurately thanks to the spaced sensors. However, ordinary...
MASONRY IS DURABLE AND BEAUTIFUL
Houses built of bricks or blocks have mortar seams. Depending on the quality of the prepared solution, the time of its use and, of course, the right technology work the stitches can be...