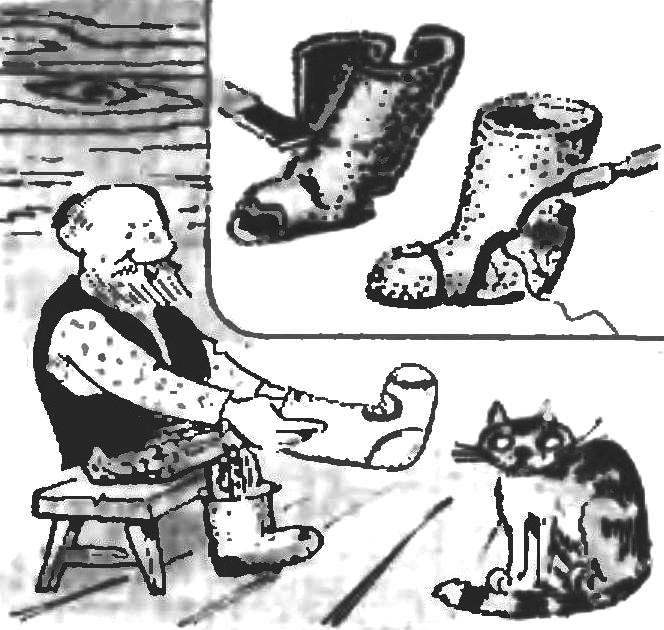 Did not dare to write in a journal until I met a few tips, which at the time he thought of and successfully used. So we are — with a mustache? I am sending your advice on how to repair leaky boots. Sure: in the present life for some is important (of course, do not mean urban residents).
I had two pairs of leaky boots. One of them, worse, cut "material" to restore the other pair. Every boots would have wrapped the obtained blanks, cut them where necessary to ACC, and "sewed" …a soldering iron: fused flagella from nylon stocking—dratwa and but it took.
A. URYASEV, S. beloreche, Ryazanskaya obl.
Recommend to read
The HOLIDAYS
Metal backrest from unneeded old bed is still able to serve as the gate of a suburban area as a Parking lot for bicycles. It does not even need anything in it to change — just...
Countersink for drill
Everybody knows to "hide" the head of the screw or nail, a hole must be countersunk. In a domestic environment this operation is usually large diameter drill. But it kvostik drill does...