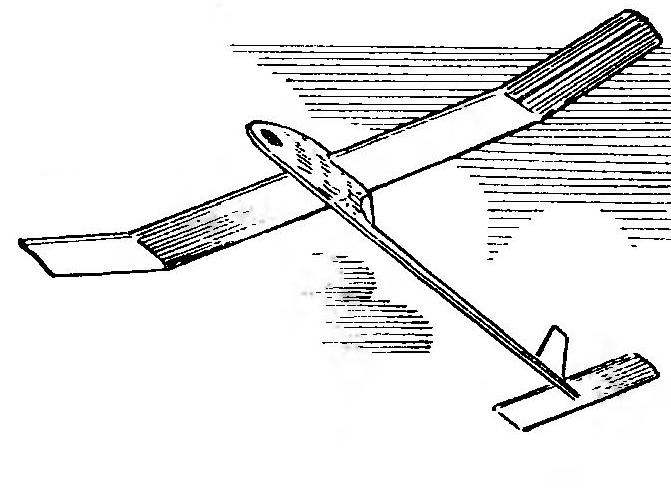 The proposed model glider created based on ideas… not to be used as a construction material balsa and composite materials. The supporting plane of the apparatus — traditional design. Despite the lack of hard cladding nose part of the wing, consoles have sufficient rigidity on twisting. When the geometric proportions corresponding to the best representatives of this class, the model makes a good start with Leer and reliable planning with winds of up to 7-10 m/s. At high accelerations on consoles is not excluded for arbitrary twist, so it is not recommended to install on the glider towing hook with automatic dynamic start.
The most time-consuming part is the wing, consisting of two consoles. Each of them formed by the wing and ear. The profile of the wing center section on a constant, like a-8306-S. It is supported by the ribs 26 of the veneer of lime. The "ears" of the wing is trapezoidal and similar profile. Rib "ears" are cut separately on the profile template by the method of successive stepwise displacement of the pattern of the upper and lower parts of 2.5 mm.
For ribs will fit the veneer and some varieties of mahogany, which is used in finishing furniture. The thickness of the applied workpieces 0.8 — 1.2 mm. These ribs are useful to cover the two sides with a layer of nitrocellulose lacquer to reduce warping from moisture.
Console going in the stocks. It fixed two-rack-and-pinion front and rear edges, and glued the finished ribs. The shanks of the ribs be sure to glue in the slot trailing edge of a wing 1.5 — 2 mm. After Assembly, the frame edge being profiled.