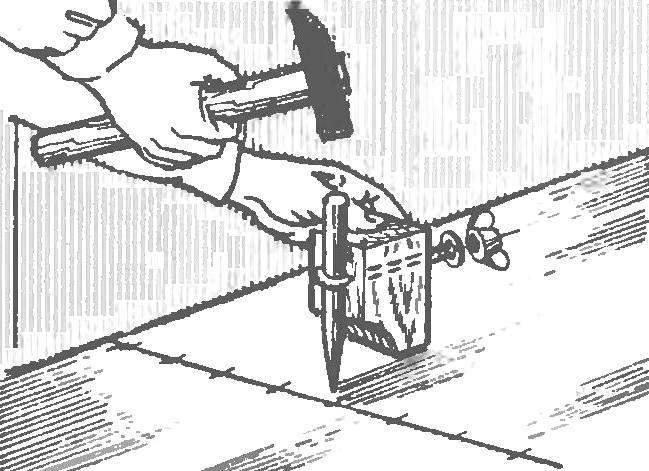 Work with a punch will be easier if to make him a simple device consisting of a small block of wood with passed through him hairpin, with a curved end. Using this device, you do not risk to get hammer toes.
Recommend to read
BAG GARDENER
If you still have segments of a durable fabric, you can sew a voluminous shopping bag—for example, work in the garden. Two identical rectangle of fabric on three sides are connected by...
MODELIST-KONSTRUKTOR 1989-09
CONTENTS: Addresses NTTM: A. Nikolaev, V. Howler monkeys. In Alliance with computer (1). Public KB "M-K": O. Ilyin. The six-wheeled amphibian (3). Turist - the tourist: V. Matorin....