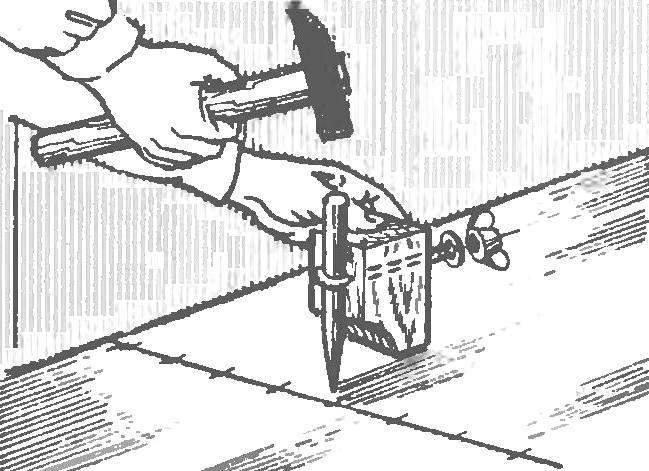 Work with a punch will be easier if to make him a simple device consisting of a small block of wood with passed through him hairpin, with a curved end. Using this device, you do not risk to get hammer toes.
Recommend to read
WHERE TO PUT THE WRECKAGE OF THE SAWS?
And really, where? To throw away? It is a pity, after all, made of fine steel, they may be able to provide for drilling in the sheet material of large diameter holes. The holder design...
"ETERNAL" CUFF
The weak point of any piston pump — automobile, motorcycle or Bicycle, as is well known, piston, or rather, leather cuff, and the main fault is a loose fit it to the cylinder walls. The...