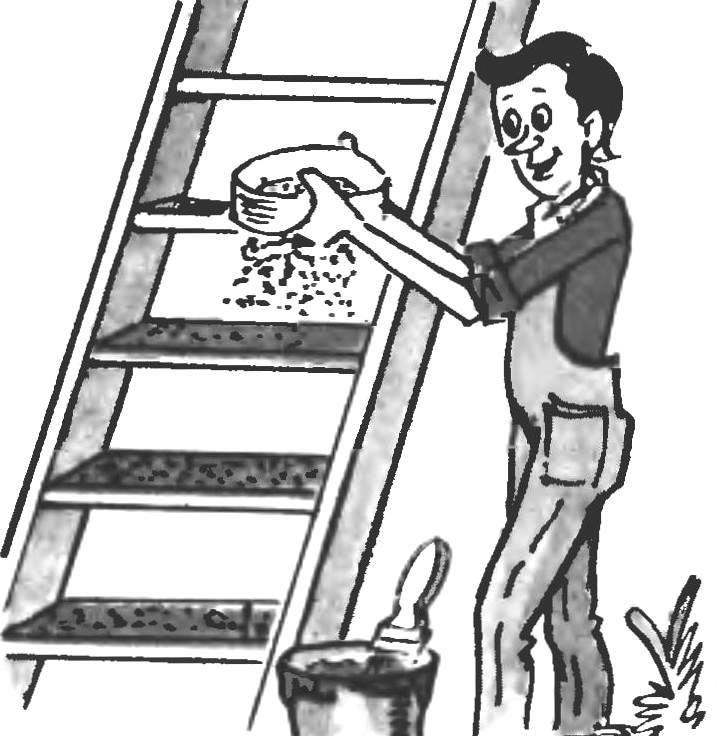 Not to accidentally fall from the steep stairs leading to the attic or the attic of a country house, or from the ladder, changing a light bulb, I suggest to make steps non-slip. They should be covered with oil paint and, before it dries, evenly sprinkle the surface with sand. It is best to use in this sieve or a piece of metal grid with small cells.
Recommend to read
THAN NOT THE INSTRUMENTAL?
Approach the stairs with a bunch of tool in the hand — no problem. And here is how to work with them at the top: you never know what you might need — screwdriver, pliers, side cutters....
IN THE SAND WITH OIL
Usually in rural houses and garden plots economic tool stored in sheds or workshops outside of the house. Such areas are characterized by high humidity, corrosion of metal parts. To...