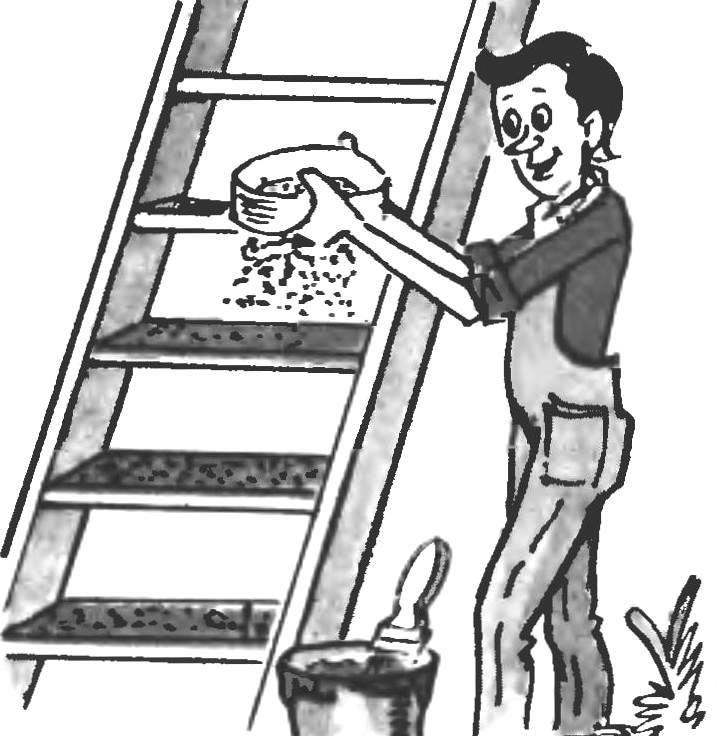 Not to accidentally fall from the steep stairs leading to the attic or the attic of a country house, or from the ladder, changing a light bulb, I suggest to make steps non-slip. They should be covered with oil paint and, before it dries, evenly sprinkle the surface with sand. It is best to use in this sieve or a piece of metal grid with small cells.
Recommend to read
TRACTOR AS THE TRACTOR
The idea to build a small tractor did not come from "itching" technical creativity and the urgent need for mechanization of the farm and the transportation of economic goods. The last...
TABLE-SLADES
This folding table is very convenient addition to the pantry room or closet where you store tools. When folded, it occupies so little space that he will notice something is not right. I...