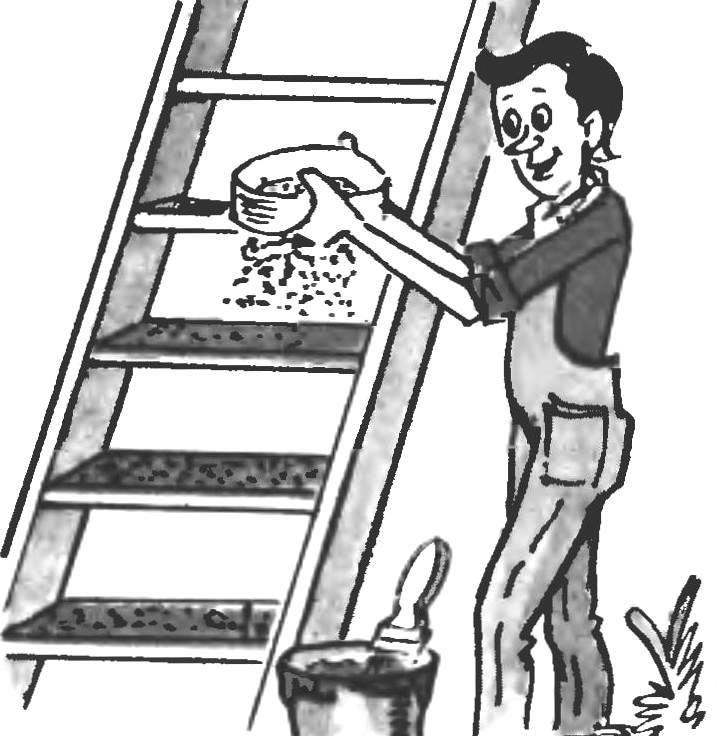 Not to accidentally fall from the steep stairs leading to the attic or the attic of a country house, or from the ladder, changing a light bulb, I suggest to make steps non-slip. They should be covered with oil paint and, before it dries, evenly sprinkle the surface with sand. It is best to use in this sieve or a piece of metal grid with small cells.
Recommend to read
HOW TO MAKE "ACCORDION"
For the photographic enlarger can be adapted and ready-made fur — like the old camera. If you find this does not succeed, do not worry — it is quite possible to do yourself.   ...
SHOULDER TIE
In the closet or the wardrobe of any design there are shelves or brackets, hangers for placement and headwear, and outerwear, and shirts. But ties — no special device, except that the...