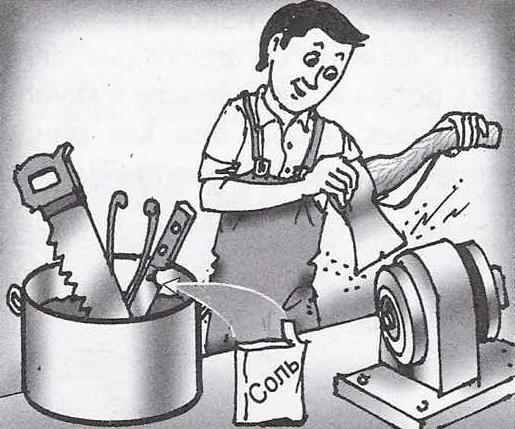 Shovels, hoes, axes — any cutting tool before sharpening, it is useful to hold at least an hour in a weak solution of
salt and, without wiping, start sharpening metal will be easier to sharpening.
Recommend to read
AND THE STUMP WILL COME IN HANDY
The stump on the dacha is usually not only a hindrance but also a problem: to root out its not so easy. However, you can not get rid of it, but rather made to serve. For example, using...
TRANSPARENT STORAGE
A variety of small fasteners in the form of screws and bolts with Xai barrels and the pain, different dowels and screws, nails and radio — which only reserves are not stored in boxes and...