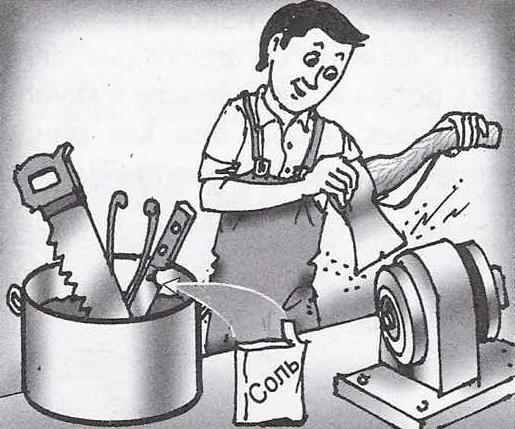 Shovels, hoes, axes — any cutting tool before sharpening, it is useful to hold at least an hour in a weak solution of
salt and, without wiping, start sharpening metal will be easier to sharpening.
Recommend to read
SHARPEN A HAMMER…
Working in the garden or in the garden with a blunt instrument — only a waste of time and effort. And to make the shovel or hoe sharp — requires grindstone. However, I succeeded without...
The ZIS-110
Since 1936 the Automobile plant named after Stalin (ZIS) in addition to the famous "trentodoc" ZIS-5 was produced and Executive cars. The first limo was the ZIS-101, was designed by the...