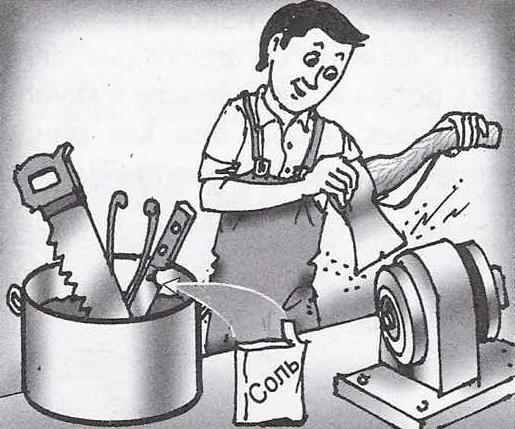 Shovels, hoes, axes — any cutting tool before sharpening, it is useful to hold at least an hour in a weak solution of
salt and, without wiping, start sharpening metal will be easier to sharpening.
Recommend to read
LOOSEN CLIP
Today there is no problem with the acquisition of standard garden tools, whether a shovel, rake, hoe. However, some work to do with the special tool still more effective: the performance...
AND HANDS INTACT!
Sharpen the saw — a simple matter, but it has the potential to injure your fingers on the sharp teeth. Use a cut rubber hose. It is sufficient to cut: it up and push on the part of the...