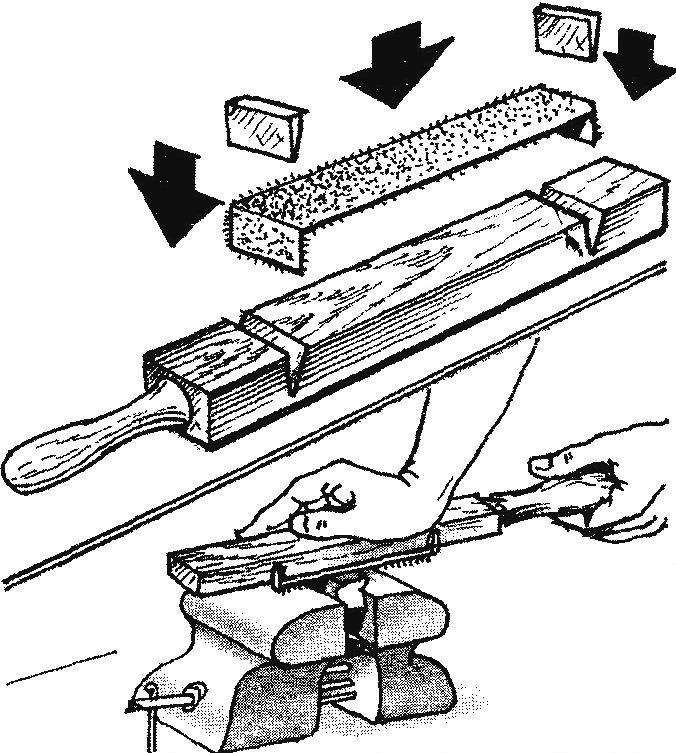 If the amount of grinding work to be done is large, it is advisable to make a simple tool holder under the sandpaper: work will become much easier and more comfortable. The wooden bar are two oblique transverse cut, in which are inserted the ends of the skins. And in order that they don't pop out during operation, they can be mounted in the insert wedges of plywood or rubber.
V. GOLOVASHIN, Rybnoe, Ryazan region.
Recommend to read
Countersink for drill
Everybody knows to "hide" the head of the screw or nail, a hole must be countersunk. In a domestic environment this operation is usually large diameter drill. But it kvostik drill does...
PLIERS WITH SPRING
Work with pliers, side cutters or other similar tools will be significantly easier if the plastic knob to insert a spring made of cut steel wire with a length of about 150 mm.