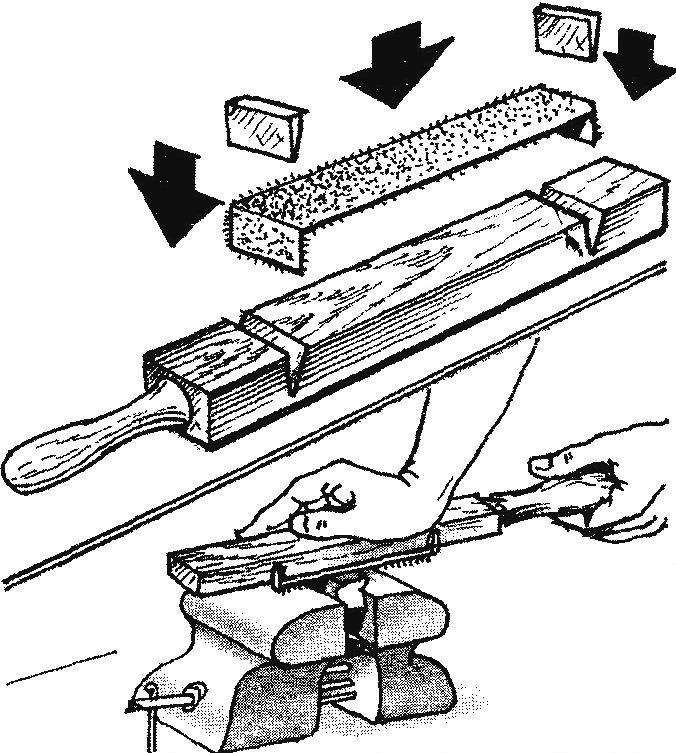 If the amount of grinding work to be done is large, it is advisable to make a simple tool holder under the sandpaper: work will become much easier and more comfortable. The wooden bar are two oblique transverse cut, in which are inserted the ends of the skins. And in order that they don't pop out during operation, they can be mounted in the insert wedges of plywood or rubber.
V. GOLOVASHIN, Rybnoe, Ryazan region.
Recommend to read
BROKE AND WORKS
Blade of the hacksaw on the metal is quite fragile and often breaks. The lean master will never throw away the debris: manufacture of them auxiliary short nail file, a knife, a Bong.  ...
OPEN SHELVES EASY AND CONVENIENT
The design of the rack, as can be seen from the drawings, is extremely simple: it is an open shelf mounted on vertical uprights. Assembled with glue and bolts. For the manufacture of one...