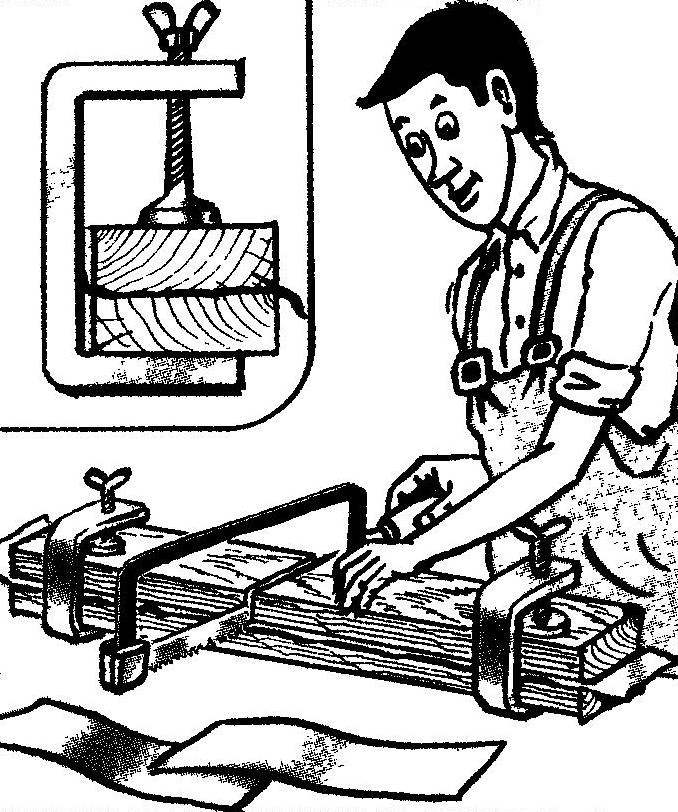 If you want to cut thin metal band, and needed the scissors at hand — rescue a hacksaw. However, to use it, not scoreif fragile metal, it is necessary to resort to the simple device. Stripe is embedded between two wooden bars and clamped two clamps. Now you can safely cut a "sandwich" — section of the strip will be smooth and neat.
Recommend to read
THE CLIP BANDAGE
I saw in the hospital, as the nurse deftly fastened on me the bandage from the bandage: as usual, tying the cut end of the tape, and using some staples. Considered and marveled at the...
THROUGH THE BAR
It is not easy to drill pipe, clamped it in a vise and nukernel. The task will be made easier if you resort to using a small block of wood. It is administered in the Vice with the tube...