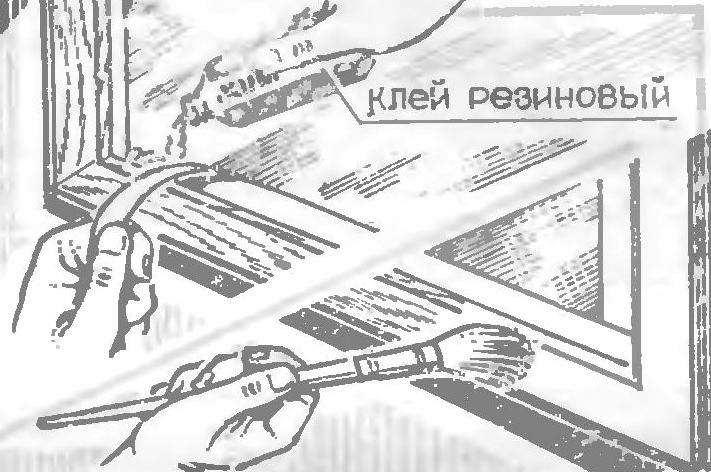 When painting window frames faced with the need to protect glass so as to remove dried paint is difficult and time-consuming — it takes a lot of time. Apply on the glass a thin layer of rubber glue and glue strips of paper around the edges. After the paint dries a bit, remove the paper and the glue roll by hand or with an eraser.
A. TSVIGUN Kiev
Recommend to read
CERAMIC TILE
Every day we use a huge amount of things and have almost ceased to notice them. But it turns out in the production of minor things at first glance hides a lot of interesting and...
WITH WATER IN THE WHEELS…
Original and practical design vinnichina Oleg Ostapenko A. obviously liking the readers of our magazine. After the transfer of the Central television "you can" in which the editorial...