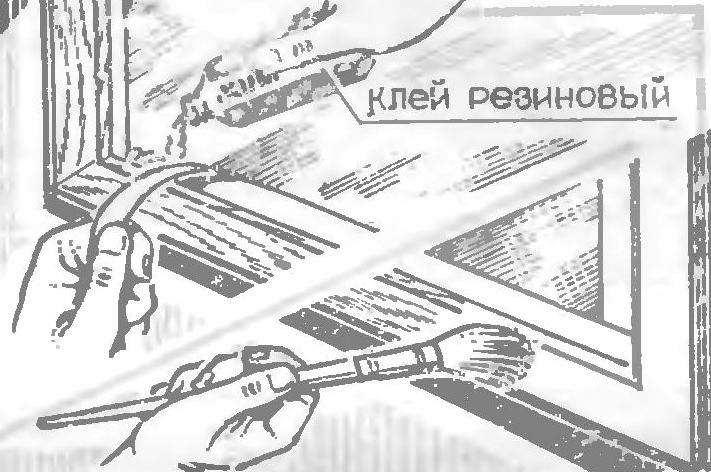 When painting window frames faced with the need to protect glass so as to remove dried paint is difficult and time-consuming — it takes a lot of time. Apply on the glass a thin layer of rubber glue and glue strips of paper around the edges. After the paint dries a bit, remove the paper and the glue roll by hand or with an eraser.
A. TSVIGUN Kiev
Recommend to read
PROTECT LINE
When painting window frames, no matter how trying, and at least one smear Yes gets on the glass. Remove also dried up blemishes without damaging the coating of the frame, not a simple...
WHEN WE RAN OUT OF SHAMPOO
You have repeatedly placed the tips where can I find the use of plastic containers of shampoo. I don't throw it away. Those that phobophile diameter, use as holders for rolls of paper,...