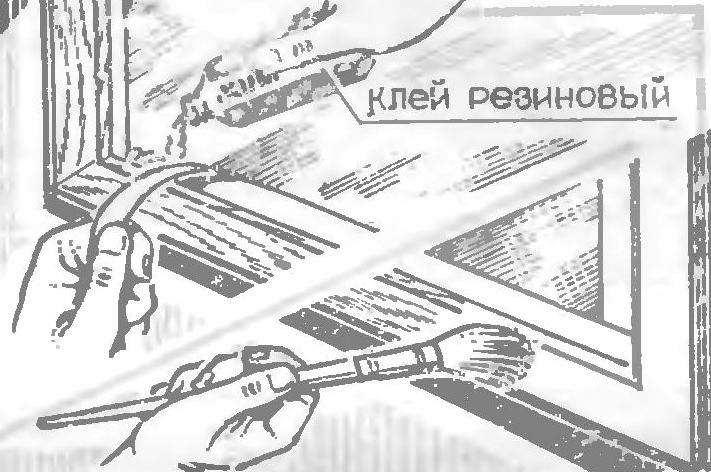 When painting window frames faced with the need to protect glass so as to remove dried paint is difficult and time-consuming — it takes a lot of time. Apply on the glass a thin layer of rubber glue and glue strips of paper around the edges. After the paint dries a bit, remove the paper and the glue roll by hand or with an eraser.
A. TSVIGUN Kiev
Recommend to read
PROTECTION FOR FEET
The soles of the feet when digging the ground, will not be so uncomfortable if the shoulders of the shovel to pull the trim rubber or plastic garden hose. During operation, the hose...
MODELIST-KONSTRUKTOR 1988-09
CONTENTS: Report number: B. Revsci. To begin work - it is true! (1). NTTM: organizations and methods: F. Danilov. Electronics - ally CUT (2). ENEA - young innovator: (4). ...